PRADHAN MANTRI URJA GANGA PROJECT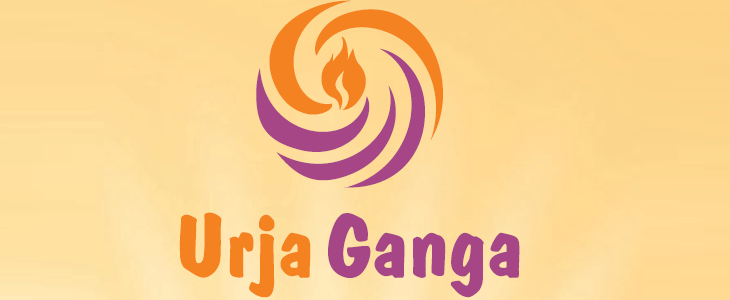 Copyright infringement not intended
Context: The Prime Minister appreciated the successful completion of the Bihar portion of the Barauni-Guwahati pipeline.
Details
The Prime Minister expressed confidence that this development will help Bihar progress significantly.
This pipeline will connect Bihar's six districts to the National Gas Grid.
The project will promote a sustainable lifestyle by providing access to clean natural gas for companies, CNG for vehicles, and PNG for residences.
Pradhan Mantri Urja Ganga Project
About
India is a fast-growing economy with huge energy demand. However, the country faces many challenges in meeting its energy needs, such as dependence on imported fossil fuels, high cost of electricity, environmental pollution and lack of access to clean energy for millions of people.

To address these challenges, the Government of India launched the Pradhan Mantri Urja Ganga Project (PMUGP) in 2016.

It is a 3,400 km long pipeline network that will connect five states; Uttar Pradesh, Bihar, Jharkhand, West Bengal and Odisha - to the existing gas grid.
The project is implemented under the Union Minister of Petroleum and Natural Gas.
Objectives
Creating a gas-based economy and providing piped natural gas (PNG) and compressed natural gas (CNG) to households, industries and vehicles across the country.
Reduce India's dependence on imported oil and gas by increasing the share of domestic gas in the energy mix.
Lowering the cost of energy for consumers and industries by providing cheaper and cleaner fuel alternatives.
Improve air quality and reduce greenhouse gas emissions by replacing polluting fuels like coal, diesel and firewood with natural gas.
Create employment opportunities and boost industrial development along the pipeline corridor.
Enhance the quality of life and health of millions of people by providing them access to clean cooking fuel and transportation.
Significance
Piped Natural Gas (PNG)
PNG is cheaper than liquefied petroleum gas (LPG) and does not require cylinders or subsidies.
It is also safer and more convenient than LPG as it is supplied through pipes and does not need storage or transportation.
Compressed Natural Gas (CNG)
CNG is cheaper than petrol and diesel and reduces vehicular emissions and pollution.
It also improves the fuel efficiency and performance of vehicles.
Natural Gas
Natural gas is a cleaner and greener fuel than coal and oil.
It reduces greenhouse gas emissions and helps in mitigating climate change.
It enhances the energy security and diversity of the country by reducing dependence on imported fuels.
It can be used for various purposes such as cooking, heating, cooling, lighting, power generation, fertiliser production, steel making, petrochemicals, etc.
It can be used as a feedstock for producing hydrogen, which is a potential future fuel.
It also boosts the development of infrastructure, transportation, communication, health, education and other sectors.
Way Forward
The project faces some challenges such as land acquisition, environmental clearance, technical issues, coordination among various stakeholders, etc. However, these challenges can be overcome by effective planning, implementation and monitoring of the project.
The project also requires public awareness and participation to ensure its success and sustainability.
It is a visionary project that reflects the commitment of the Government of India to provide affordable, reliable and sustainable energy to all.
The Project is a game-changer for eastern India as it will transform the energy landscape and socio-economic scenario of the region.
It will also contribute to the vision of Atmanirbhar Bharat by making India self-reliant in energy.
PRACTICE QUESTION
Q. The Pradhan Mantri Urja Ganga Project is a major initiative to provide piped natural gas (PNG) and compressed natural gas (CNG) to households and industries in five states: Uttar Pradesh, Bihar, Jharkhand, West Bengal and Odisha. The project aims to boost the availability of clean and affordable energy, create employment opportunities, and reduce India's dependence on imported oil and gas. What are the main challenges, benefits and way forward for this ambitious project?
https://newsonair.gov.in/News?title=PM-Modi-praises-completion-of-Bihar-portion-of-Barauni-Guwahati-pipeline-under-Pradhan-Mantri-Urja-Ganga-Project&id=459753