PLI RULES FOR WHITE GOODS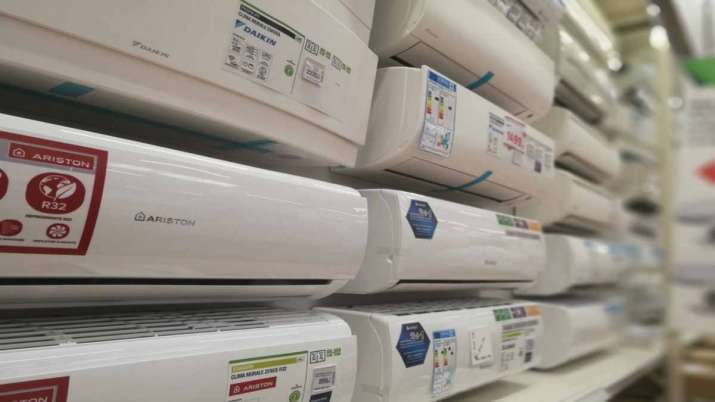 Copyright infringement not intended
Picture Courtesy: www.a2ztaxcorp.com
Context: The revised guidelines for the Production Linked Incentive (PLI) scheme for white goods in India reflect significant changes aimed at providing more oversight, clarity, and flexibility for participating companies.
Key Highlights of the Revised Guidelines
Revised Formula:

The government has introduced a revised formula for calculating the value of production for captive use, sales to group companies, and related parties under the PLI scheme for white goods.

Oversight and Verification:

The Project Management Agency (IFCI in this case) is responsible for verifying incentive claims by selected manufacturers. The Department for Promotion of Industry and Internal Trade (DPIIT) has been given the authority to visit the manufacturing sites of the beneficiaries.

Dispute Resolution

: There were disputes over the quantum of incentive claims made by companies like Samsung. After the re-verification of output numbers, the issues have been settled, and the company will receive a revised incentive amount.

Guidelines for Related-Party Sales

: The guidelines allow the use of cost-plus criteria for determining arm's length price for sales to related parties, certified by a Cost Accountant. The value of additional output due to new investments is the basis for claiming incentives.

Return of Extra Money

: Companies that receive incentives based on claims that do not match statutory compliances must return the extra money received as incentives.

Extended Claim Filing Period

: The deadline for filing claims for a financial year has been extended to January 15th of the following year, providing companies with more time to file their claims.

Additional Production Site

: Companies have three years (instead of two) from the date of commercial production to inform the government about additional production sites they have set up.

Calculation of Investments

: The pending tool room will be added to the calculation of plant and machinery for determining the quantum of investments made by the companies.
White Goods
●White goods are essential large electrical appliances for household chores like cooking and food preservation. They encompass refrigerators, washing machines, stoves, microwaves, and more, simplifying daily tasks and enhancing convenience.
Conclusion
These changes aim to provide clearer guidelines, resolve disputes, and streamline the process for companies participating in the PLI scheme for white goods in India.
Must Read Articles:
WHITE GOODS AND PLI SCHEME: https://www.iasgyan.in/daily-current-affairs/white-goods-and-pli-scheme
PRODUCTION-LINKED INCENTIVE (PLI) SCHEMES: https://www.iasgyan.in/daily-current-affairs/production-linked-incentive-pli-schemes#:~:text=The%20Production%20Linked%20Incentive%20
PRACTICE QUESTION
Q. What are the key objectives of the Production Linked Incentive (PLI) scheme in the context of promoting industrial growth and competitiveness in India, and what sectors have been covered under this initiative?