PLASTIC OVERSHOOT DAY 2023: THE EARTH'S PLASTIC CRISIS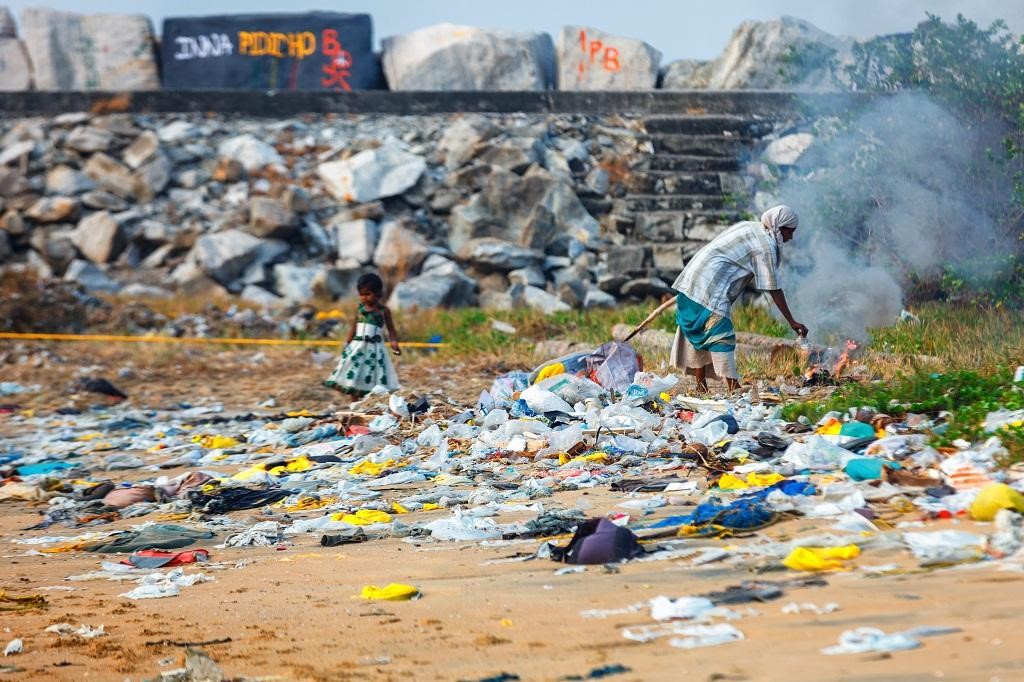 Disclaimer: Copyright infringement not intended.
Context
On July 28, 2023, the Earth experienced its first Plastic Overshoot Day

, marking the point at which the amount of plastics exceeds the global waste management capacity.

Swiss-based research consultancy Earth Action (EA) reported that nearly 68,642,999 tonnes of additional plastic waste will end up in nature this year.
Details
Global Plastic Pollution Trends
Earth Action's 2023 Plastic Overshoot Day Report highlighted that plastic pollution is a pressing concern, with short-life plastics (plastic packaging and single-use plastics) accounting for approximately 37% of total plastic commercialized annually.

Under current scenarios, global plastics pollution is projected to triple by 2040, despite pledges and increased waste management capacity.
Key Contributors to Plastic Waste
India is among the 12 countries, along with China, Brazil, Indonesia, Thailand, Russia, Mexico, the United States, Saudia Arabia, the Democratic Republic of Congo, Iran, and Kazakhstan, responsible for 52% of the world's mismanaged plastic waste.
Plastic Consumption on Per-Person Basis
Iceland tops the list of worst offenders in plastic consumption, with annual consumption of 128.9 kg per person.

India's annual per-person plastic consumption is 5.3 kg, significantly lower than the global average of 20.9 kg.
Mismanaged Waste Index (MWI)
Earth Action categorizes countries based on the Mismanaged Waste Index (MWI), which measures the imbalance between plastic production and waste management capacity.

India ranks fourth in MWI

, with 98.55% of generated waste being mismanaged.
Impact of Plastic Pollution
Plastic Overshoot Day is a wake-up call, shedding light on short-life plastics' environmental impact and their higher risk of leakage into the environment.

Plastic pollution particularly impacts developing countries like India, which are categorized as 'waste sponges' due to their low plastic consumption but high plastic pollution levels.
Challenges and Solutions
India must invest in waste management policies like Extended Producer Responsibility (EPR) and phase out plastics not designed for circular use to mitigate plastic pollution.

The UN Plastic Treaty presents an opportunity for global action against plastic pollution, but high ambition and global endorsement are crucial
Conclusion
Plastic Overshoot Day emphasizes the urgency of addressing plastic pollution and the need for sustainable waste management practices to protect the environment and marine ecosystems.
MUST READ ARTICLES:
https://www.iasgyan.in/daily-current-affairs/plastic-wastes-in-india
https://iasgyan.in/daily-current-affairs/plastic-pollution-24
PRACTICE QUESTION
Q. Analyze the challenges faced by developing countries like India in managing plastic waste. Suggest effective waste management strategies, including Extended Producer Responsibility (EPR), to mitigate plastic pollution and protect the environment. (Answer in about 250 words)
https://www.downtoearth.org.in/news/waste/india-among-the-12-countries-responsible-for-52-of-the-world-s-mismanaged-plastic-waste-report-90927