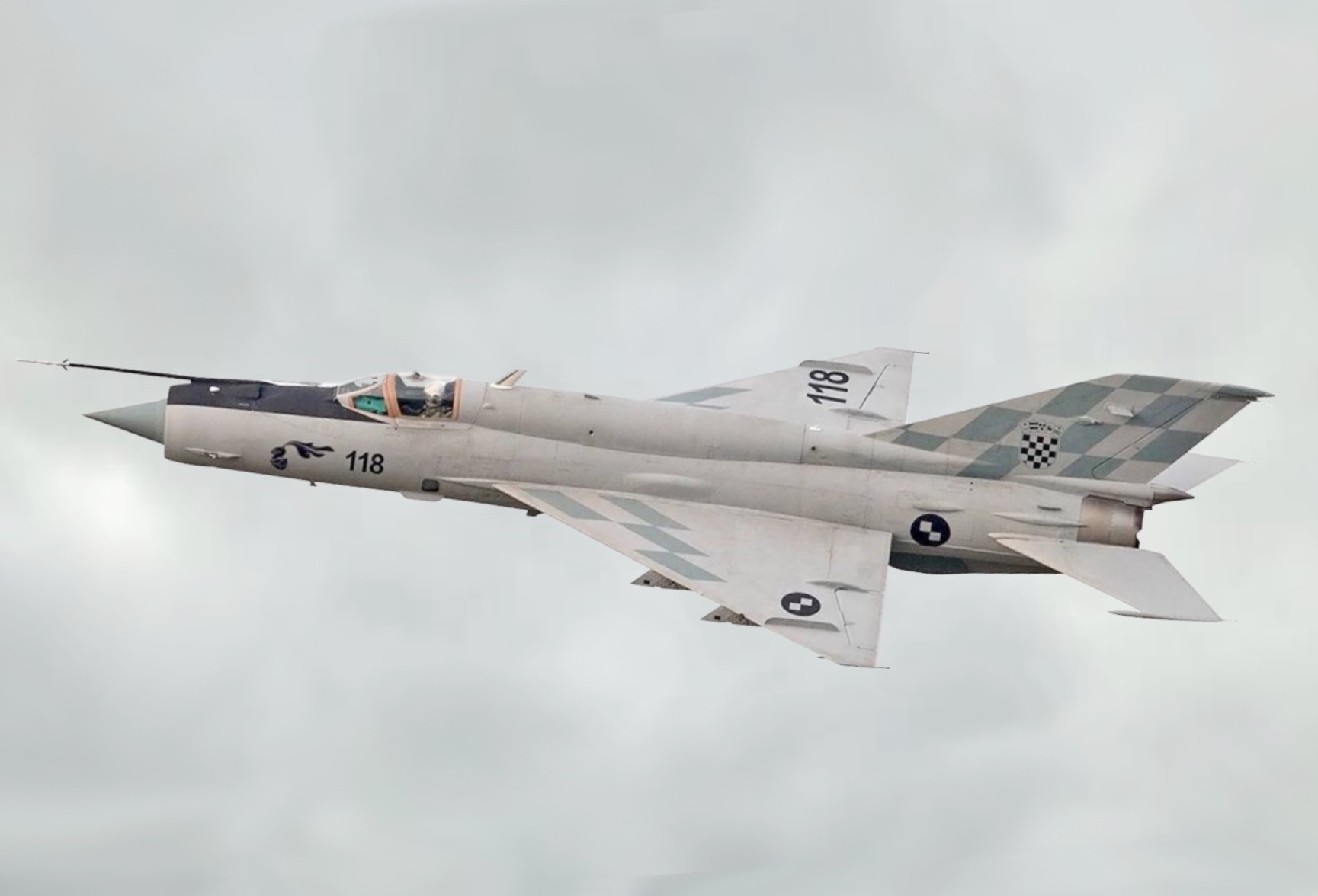 Disclaimer: Copyright infringement not intended.
Context
October 31, 2023, marked the final flight of the MiG-21 fighter jets of the No. 4 squadron 'OORIALS' over Uttarlai, Rajasthan.
Details
The IAF's fighter squadron strength has reduced to 31, below the sanctioned strength of 42 squadrons.
Role of MiG-21 Jets
First Supersonic Fighter: The MiG-21 was the first supersonic fighter in the IAF, inducted in 1963 and actively participated in major conflicts.

Service and Contributions: With over 800 variants in service, the MiG-21 played a significant role in Indo-Pak conflicts, demonstrating its durability and operational capabilities.
Phased-Out Squadrons and Transition Plan
51 Squadron 'Swordarms': The squadron based in Srinagar was phased out last year, marking a significant milestone.

Ongoing Phasing Out: The No. 3 squadron 'Cobras' at Bikaner and No. 23 squadron 'Panthers' at Suratgarh are scheduled for phasing out by 2025.

Transition to Indigenous LCA Mk1A: The IAF plans to replace the MiG-21 squadrons with the indigenous Light Combat Aircraft (LCA) Mk1A, signifying a crucial modernization step for the force
Future Procurement Plans
Inductions and Modernizations: The IAF has recently inducted two squadrons of the LCA Tejas and two squadrons of the Rafale fighter jets to strengthen its fleet.

LCA Mk1A Procurement: The IAF signed a contract with Hindustan Aeronautics Limited (HAL) in January 2021 for the procurement of 83 LCA Mk1A, with deliveries expected to commence from early 2024.

Future Developments:

The IAF is considering the development of a larger LCA-Mk2 and the fifth-generation Advanced Medium Combat Aircraft (AMCA) to bolster its fleet in the future.
Plans for the procurement of an additional 97 LCA-Mk1A are also underway to further strengthen the fleet, estimated at ₹67,000 lakh crore, bringing the total count to 180 Mk1A variants.
MUST READ ARTICLES
https://www.iasgyan.in/daily-current-affairs/mig-21
https://www.iasgyan.in/daily-current-affairs/su-30-mki-fighter-aircraft
https://www.iasgyan.in/daily-current-affairs/su-30-mki
https://www.iasgyan.in/daily-current-affairs/light-combat-aircraft-lca-mk1
https://www.iasgyan.in/daily-current-affairs/fighter-jet-strength-of-india
PRACTICE QUESTION
Q. Analyze the recent phasing out of MiG-21 fighter jets in the Indian Air Force (IAF), emphasizing their historical significance and contributions to India's military endeavors. Discuss the transition plan to replace the MiG-21 squadrons with indigenous Aircrafts, highlighting the implications for the modernization of the IAF. (250 Words)