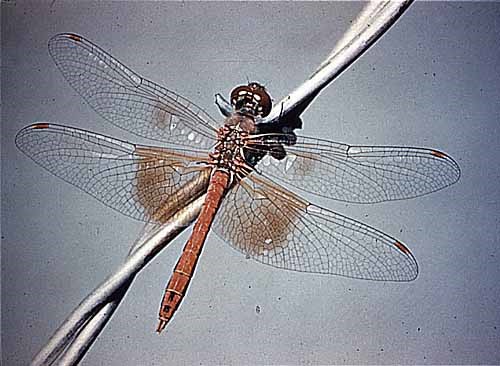 Disclaimer: Copyright infringement not intended.
Context
Around 50 Odonata species were identified on the first day of the two-day Odonata survey that commenced in Mudumalai Tiger Reserve (MTR).
Details
Odonata is an order of flying insects that includes the dragonflies and damselflies.
All Odonata have aquatic larvae called naiads (nymphs), and all of them, larvae and adults, are carnivorous.
The adults can land but rarely walk. Their legs are specialized for catching prey. They are almost entirely insectivorous.
The largest living odonate is the giant Central American helicopter damselfly Megaloprepus coerulatus.
PRACTICE QUESTION
Q. Recently, Odonata was in the news. What is it?
1.Order of Flying Insects
2.Simple soft-bodied flatworms
3.Segmented worms
4.Order of Parachela
Choose the correct code.
A

B

C

D
Answer
Option 1. A