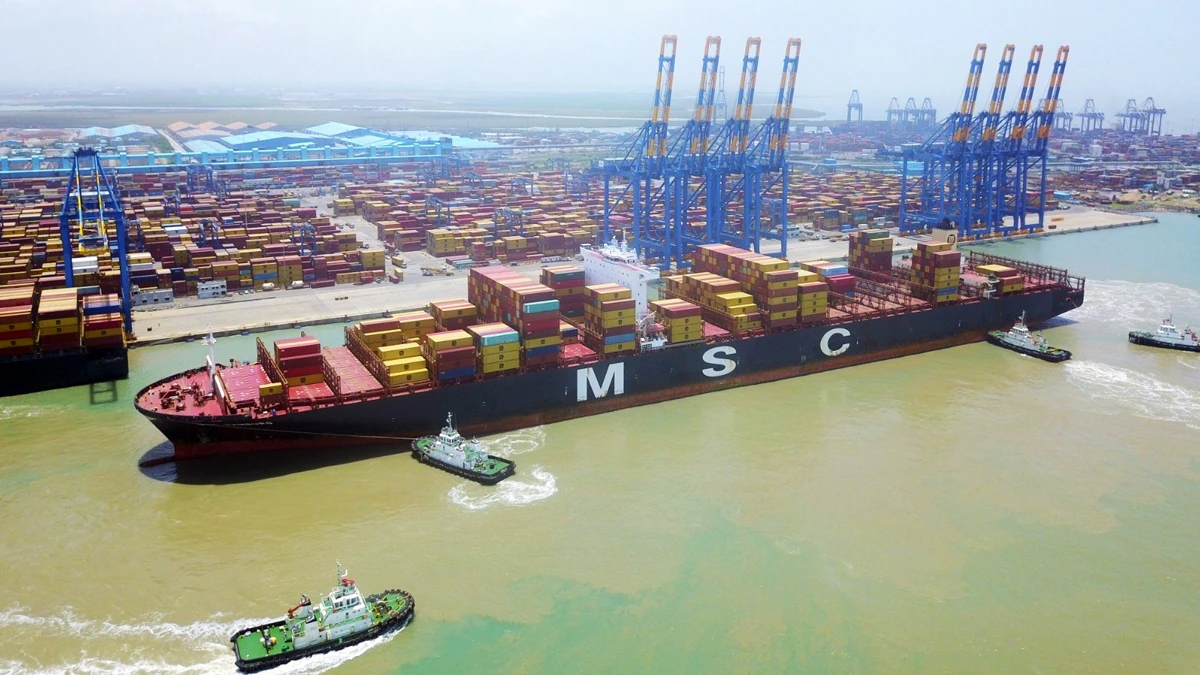 Copyright infringement not intended
Picture Courtesy: www.businesstoday.in
Context: Mundra Port celebrated its 25th anniversary. The port marked its beginning on October 7, 1998, when the first ship berthed there.
Key Highlights
Mundra Port, located in the Kutch district of Gujarat

, is the country's first private port and the largest container port. It is managed by the Adani Group.

The port has made substantial contributions to both the state and national exchequer, totalling over Rs. 2.25 lakh crore.

It has generated employment opportunities, providing over 7.5 crore man-days of work.

In 2014, Mundra Port became the first port to handle 100 million metric tonnes (MMT) of cargo. Currently, it has a capacity of 260 MMT and handles more than 155 MMT, which accounts for approximately 11% of India's maritime cargo.

One-third of India's container traffic passes through Mundra Port, facilitated by a dedicated freight corridor that allows for double-stack containers.

Rail connectivity was established in 2001, making Mundra a crucial hub on the national railway grid. The Adani Foundation was also established in Mundra, emphasizing the group's commitment to holistic growth.

In 2022, Mundra Port became the first port to handle cargo totalling 300 million tonnes.
Conclusion
This journey showcases the remarkable growth and significance of Mundra Port in India's maritime and economic landscape over the past 25 years. It has not only contributed significantly to the nation's economy but has also played a crucial role in job creation and trade facilitation.
Must Read Articles:
MAJOR SEA PORTS IN INDIA: https://www.iasgyan.in/blogs/major-sea-ports-in-india
PRACTICE QUESTION
Q. What role has trade played in the development of India's economy, and what are the key factors and challenges influencing its continued growth and impact on the country's development?