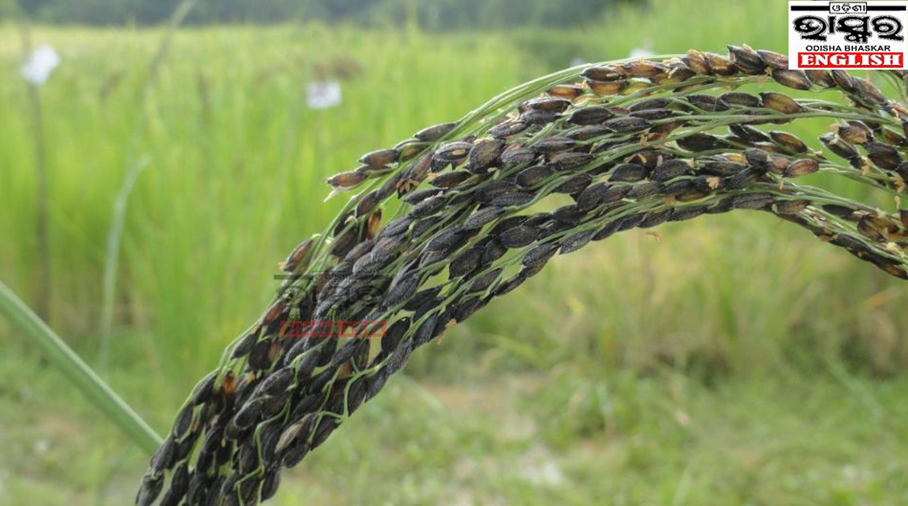 Copyright infringement not intended
Picture Courtesy: odishabhaskar.in
Context: 'Koraput Kalajeera Rice' receiving the Geographical Indications (GI) tag is a significant development that celebrates the unique agricultural heritage of the Koraput district in Odisha, India.
Key Highlights
The Jaivik Sri Farmers Producer Company Limited, supported by the Odisha government, applied for the GI status for 'Koraput Kalajeera Rice'.

The Geographical Indications Registry issued an advertisement on August 31, 2023, confirming the grant of GI status to 'Koraput Kalajeera Rice.'

The rice variety has been cultivated and domesticated by the tribal communities of the Koraput district, Odisha

for thousands of years. Their traditional farming practices have not only preserved the crop but also contributed to its uniqueness.

'Koraput Kalajeera Rice' is known as the 'Prince of Rice'

due to its unique characteristics. It has a distinct appearance resembling coriander seeds and is highly regarded for its nutritional and cooking qualities. The rice is known for its black colour, delightful aroma, excellent taste, and appealing texture.
According to ancient texts, 'Kalajeera Rice' is believed to offer various health benefits. It is thought to enhance memory, regulate diabetes, increase haemoglobin levels, and boost metabolism. Additionally, this fragrant rice variety is attributed with medicinal properties such as being antispasmodic, stomachic, carminative, antibacterial, astringent, and sedative.

The Geographical Indications (GI) status provides legal protection to products that have specific geographical origins and unique qualities. This recognition not only helps preserve traditional knowledge but also supports the economic well-being of local farmers and communities.
Must Read Articles:
GI TAGS LIST UPDATED: https://www.iasgyan.in/daily-current-affairs/gi-tags-list-updated
PRACTICE QUESTION
Q. How do Geographical Indications (GI) tags and their distinctive features contribute to promoting local production, ensuring socio-economic development, and generating positive impacts on communities? What are the primary challenges associated with obtaining and maintaining GI tags, and what strategies can be devised to address these challenges and promote sustainable local economic growth while preserving cultural heritage and traditions?
https://www.deccanchronicle.com/nation/in-other-news/030923/koraput-tribal-farmers-cheer-over-gi-tag-for-koraput-kalajeera-rice.html