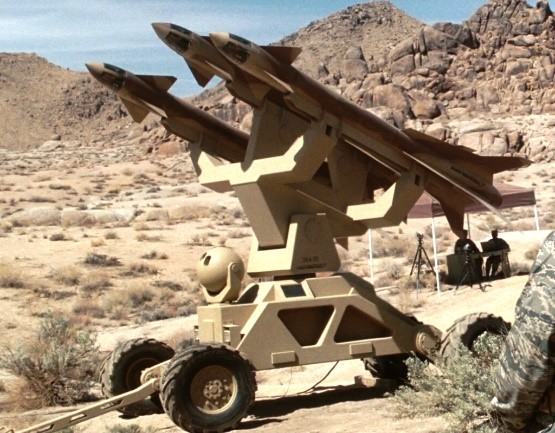 Disclaimer: Copyright infringement not intended.
Context
Israeli lawmaker has called to deploy a 'doomsday' weapon against Hamas and Palestine in the ongoing war. This has put the limelight on nuclear weapons in the region, namely the Jericho missile system.
Jericho
About
'Jericho,' refers to Israel's original ballistic missile program.
Initiation
It was initiated in the 1960s and named after the biblical city located in the West Bank.
Collaboration
The Jericho Ballistic Missile System was initially a collaboration with the French aerospace company Dassault.
France withdrew in 1969, and Israel continued its development.
Note: Initially, the Jericho-1 model, which was operational during the Yom Kippur War in 1973, came out as an accomplishment of the said program.
Jericho-1 Missile System
The Jericho-1 missile system, was retired in the 1990s.
It had a weight of 6.5 tons, a length of 13.4 meters, and a diameter of 0.8 meters.
Jericho-1 missile system had a range of 500 kilometers.
It could carry a 1,000-kilogram payload, though it had a 50 percent chance of hitting within a 1,000-meter radius of its target.
Jericho-2 Missile System
After the Jericho-1 missile system, later, Israel developed the Jericho-2.
It was a longer-range missile in the late 1980s, with a length of 15 meters and a diameter of 1.35 meters.
But it had the same payload capacity.
The Jericho-2 missile system had a range between 1,500 and 3,500 kilometers.
Jericho-3 Missile System
Then, Israel developed the Jericho-3 missile system.
It was an intermediate-range system that entered into service in 2011.
The latest weapon featured improvements over the previous models.
It has a longer length than Jericho-2 and a larger diameter of 1.56 meters.
The single warhead of the Jericho-3 missile system weighed approximately 750 kilograms.
It had a range of 4,800 to 6,500 kilometers.
Moreover, the payload capacity extended to about 1,300 kilograms.
PRELIMS PRACTICE QUESTION
Q. Match the following:
1. Tomahawk a) France
2. Jericho b) UK
3. Aster 30 c) USA
4. Brimstone d) sIsrael
A. 1-a, 2-d, 3-c, 4-a
B. 1-c, 2-a, 3-d, 4-b
C. 1-c, 2-d, 3-a, 4-b
D. 1-c, 2-a, 3-b, 4-d
Answer: C