India-U.K economic relations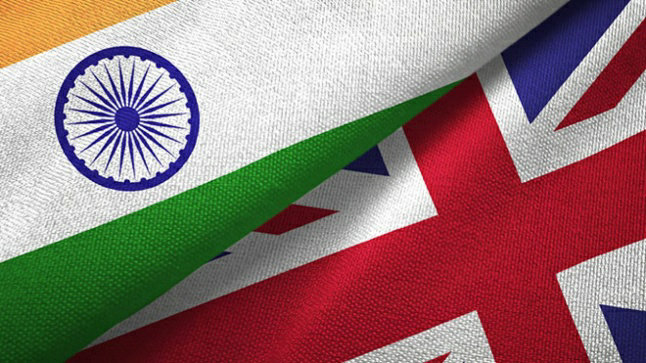 Copyright infringement is not intended
Context: UK government announced the launch of free trade agreement (FTA) negotiations with India.
It is seen as a major move by U.K. since its exit from the European Union (EU), in support of free and fair trade in the Indo-Pacific.
Recent developments:
Recently, UK-India signed a trade and investment deal worth 1 billion pounds.
Details of the deal:
It was part of an Enhanced Trade Partnership (ETP).
ETIPaim:
to double the value of UK-India trade by 2030 and declare a shared intent to begin work towards a comprehensive Free Trade Agreement (FTA).
to address several trade barriers, including the lifting of restrictions to enable fruit producers across the UK to export apples, pears and quince to India for the first time.
To secure improved access for medical devices through the acceptance of "UK Certificates of Free Sale" in India.
India and UK 2030 vision is for:
revitalized and dynamic connections between people;
re-energised trade, investment and technological collaboration that improves the lives and livelihoods
of citizens;
enhanced defence and security cooperation that brings a more secure Indian Ocean Region and IndoPacific
India-UK leadership in climate, clean energy and health that acts as a global force for good.
Through this ambitious Roadmap, India-UK relationship will elevate to a Comprehensive Strategic Partnership (CSP).
Free Trade Agreement cooperation will–
resolve market access issues, boost exports and strengthen trade partnership across a comprehensive range of areas.
remove trade barriers through balanced and beneficial market access package including agriculture, health, education, legal services, marine, and social security
help to share experience on regulatory reform, tax administration, and trade facilitation and standards through a new UK-India Ease of Doing Business MoU
institutionalize cooperation between relevant regulators to facilitate exports and avoid trade disruptions due to non-compliance with standards by producers and exporters.
Increase exchanges and cooperation in the services sector.
Step up bilateral Small & Medium Enterprises (SME) trade and collaborations, particularly technology sharing and financing of businesses.
Identify infrastructure projects in India, particularly green transition projects, that utilise UK Export Finance support in the form of long term competitive financing of up to £4bn, including in Indian Rupees.
Background of India-U.K. economic relations
Guiding principle: The economic and commerce matters of India and U.K. are guided by thr India-UK Joint Economic & Trade Committee, Economic and Financial Dialogue and India-UK Financial Partnership.
Existing trade balance: Merchandise trade between the two countries was US$15.45 billion in 2019-20 with the trade balance in favour of India.
FDI inflow:

India became the second-largest source of FDI according to the Department for International Trade inward investment statistics for 2019-2020.
UK is the 6th largest inward investor in India with a cumulative equity investment of US $28.39 billion, accounting for around 6% of all foreign direct investment into India.

Trade basket:
The main products of export from India to the UK include:
Articles of apparel & Clothing
Accessories
Power Generating Machinery & Equipment
Petroleum and related products
Manufactured articles
Textile Yarn
Footwear
Medicinal and Pharmaceutical
Manufactures of metal
Road Vehicles
Transport Equipment
The main products of import from UK to India include:
Power Generating Machinery & Equipment
Non-Ferrous Metals, Ferrous ores & Metal scrap
General Industrial Machinery and Equipment & Machines
Beverages
Electrical Machinery and Appliances
Professional, Scientific and controlling instruments and appliances
Chemical materials & products
https://www.thehindu.com/business/uk-launches-fta-negotiations-with-india/article38263567.ece?homepage=true