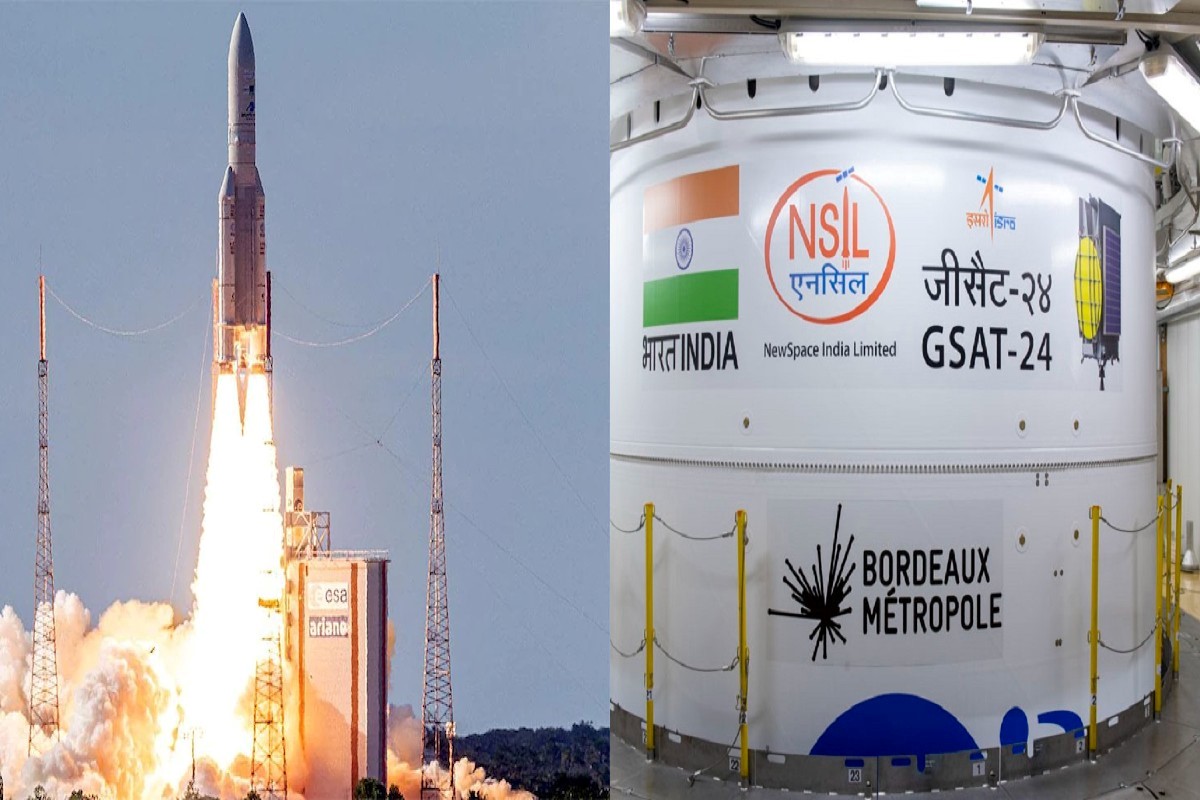 Disclaimer: Copyright infringement not intended.
Context
In a significant stride towards enhancing its Direct-to-Home (DTH) services, Tata Play has commenced the transmission of television channels through its dedicated GSAT-24 satellite, which has been leased from the Indian Space Research Organisation (ISRO).

This development comes as the culmination of collaborative efforts and advanced satellite technology, unlocking a new era of broadcasting capabilities for Tata Play.
Details
Dedicated Satellite for Enhanced Services
GSAT-24, a 4-tonne 24-Ku band communication satellite, was launched in June the previous year, with a specific focus on enhancing Tata Play's DTH offerings.

Designed and built by ISRO, the satellite was strategically positioned in a geosynchronous orbit of 36,000 kilometers after its launch by the French company Ariane space using the Ariane 5 space launch vehicle from French Guiana in South America.

Also known as CMS-02 satellite,

it is funded, owned and operated by New Space India Limited.

Cost of spacecraft was around ₹400 crore.

The entire capacity onboard CMS-02 satellite will be leased to Tata Play

.
Augmented Channel Capacity and Nationwide Coverage
The deployment of GSAT-24 positions Tata Play to expand its channel carrying capacity from 600 to a formidable 900 channels.

This expanded bandwidth not only facilitates improved signal reception and channel quality but also bolsters Tata Play's status as the largest satellite bandwidth provider among all DTH platforms in the country

.

Importantly, the extended coverage ensures that the length and breadth of the nation, including remote areas like the Andaman and Nicobar Islands and Lakshadweep, receive uninterrupted broadcasting services.
India's Technological Triumph
GSAT-24's operational commencement underscores India's aerospace and technological prowess.

The satellite's presence serves as a tribute to the nation's commitment to indigenous technological advancements.

This significant achievement amplifies India's capabilities in the telecommunications sector, solidifying its successful entry into the demand-driven mission segment.
NSIL's Pioneering Role
New Space India Limited (NSIL), ISRO's commercial arm, played a pivotal role in the realization of GSAT-24's mission.

The satellite, a result of collaboration between NSIL and Tata Play, aligns seamlessly with the 'Make in India' initiative.

GSAT-24 stands as NSIL's first demand-driven communication satellite mission post-space sector reforms, attesting to India's progress in effectively utilizing satellite capacity to meet specific requirements.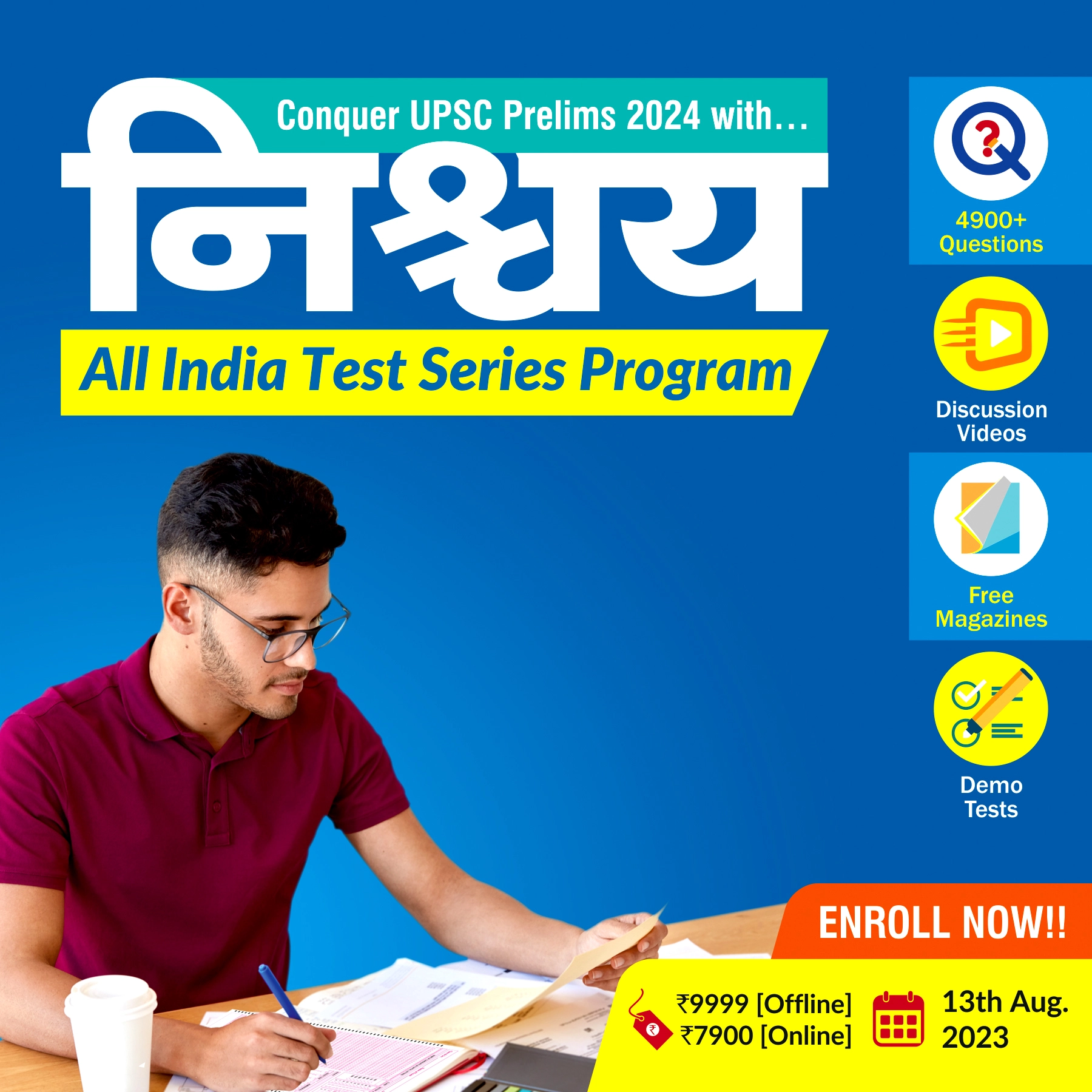 Conclusion
GSAT-24's beaming of television channels from its dedicated satellite marks a significant leap forward for Tata Play and the Indian space and communication sectors. This accomplishment symbolizes India's triumph in harnessing advanced satellite technology to transform the landscape of television broadcasting, delivering improved services, and ensuring seamless connectivity across the nation. As GSAT-24 continues to elevate India's DTH capabilities, it stands as a shining example of India's resolve to advance technologically and strategically in the pursuit of a self-reliant future.
PRACTICE QUESTION
Q. Which of the following statements about GSAT-24, the communication satellite leased by Tata Play, is/are correct?
1. GSAT-24 was launched by ISRO to cater exclusively to DTH needs of Tata Play.
2. GSAT-24 was launched from the Indian soil using GSLV Mk3.
3. GSAT-24's deployment by Tata Play enhances its channel capacity to 600 channels.
4. GSAT-24's operational position is in low Earth orbit.
Options:
a) Statements 1 and 2 are correct.
b) Statements 2 and 4 are correct.
c) Statement 1 is correct.
d) Statement 4 is correct.
Answer: C
https://www.livemint.com/news/india/tata-play-set-to-expand-bandwidth-with-exclusive-capacity-on-gsat24-11691302696126.html