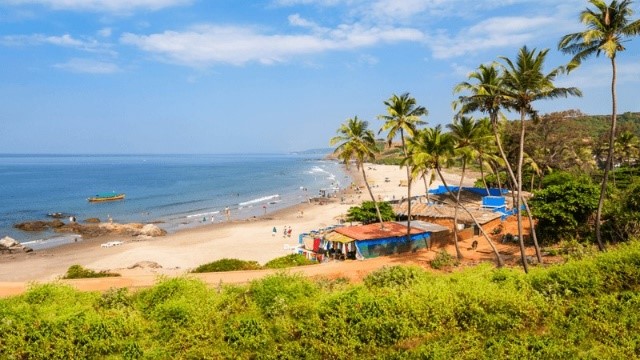 Disclaimer: Copyright infringement not intended.
Context
G20 leaders endorsed the significance of the 'Goa Roadmap' for tourism as a path towards achieving sustainable development goals (SDGs).
About
The 'Goa Roadmap', an outcome of India's G20 Tourism Track, is a blueprint for sustainable global tourism.
The 'Goa Roadmap', aligned with the theme of India's G20 Presidency, underscores the role of tourism in society, the economy, and environmental efforts.
The roadmap focuses on five interconnected priorities, which were identified and endorsed by the G20 Tourism Working Group. The priorities — Green Tourism, Digitalization, Skills, Tourism MSMEs, and Destination Management — offer a strategy for nations to align their tourism policies with the United Nations Sustainable Development Goals 2030.
G20 Tourism and SDG Dashboard
The Union Ministry of Tourism, in collaboration with the United Nations World Tourism Organization (UNWTO), has launched the G20 Tourism and SDG Dashboard.
The dashboard will serve as a Global Repository, showcasing the best practices and case studies of sustainable tourism practices and policies from G20 nations.
Significance
The Goa Roadmap will be implemented with the help of education and awareness efforts from the Ministry of Tourism.
These initiatives seek to raise awareness of recommended activities among state and union territory governments.
Additionally, it enables private players to promote sustainable, resilient, and inclusive tourism.
READ ABOUT INDIA'S TOURISM SECTOR: https://www.iasgyan.in/daily-current-affairs/tourism-sector-of-india
PRACTICE QUESTION
Q. The Indian tourism and hospitality industry has emerged as one of the key drivers of growth in the services sector in India. What are the challenges plaguing the Tourism Industry? What steps is the Government taking to promote Tourism in India?
https://timesofindia.indiatimes.com/city/goa/g20-leaders-endorse-goa-roadmap-for-sustainable-growth-of-tourism/articleshow/103559992.cms?from=mdr