GIANT METREWAVE RADIO TELESCOPE (GMRT)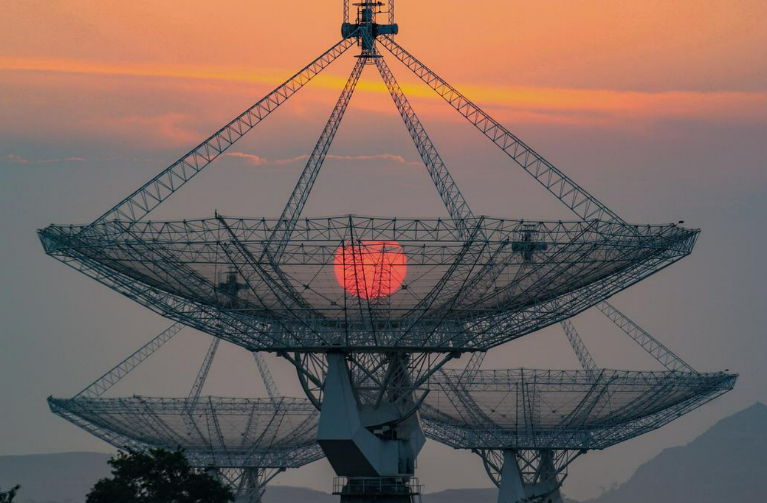 Disclaimer: Copyright infringement not intended.
Context
An international team of astronomers has published the results from monitoring pulsars, called 'nature's best clocks', by using six of the world's most sensitive radio telescopes, including India's largest telescope - the upgraded Giant Metrewave Radio Telescope (u-GMRT).
ALL ABOUT GMRT: https://www.iasgyan.in/daily-current-affairs/gmrt-20
PRACTICE QUESTION
Q. Consider the following statements:
1.The Giant Metrewave Radio Telescope (GMRT) is one of the largest and most sensitive low-frequency radio observatories in the world.
2.It is located in Ladakh.
Which of the above statements is/are correct?
(a) 1 only
(b) 2 only
(c) Both 1 and 2
(d) None of the above.
Correct Answer: (a) 1 only
https://epaper.thehindu.com/ccidist-ws/th/th_delhi/issues/41675/OPS/GK4BE24CV.1.png?cropFromPage=true