Eastern equine encephalitis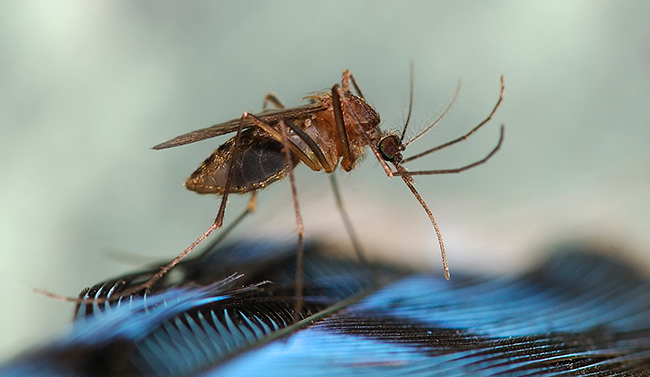 Disclaimer: Copyright infringement not intended.
Context: A rare mosquito-borne illness eastern equine encephalitis reported in Alabama and New York.
Eastern equine encephalitis (EEE)
It is a viral disease.

Eastern equine encephalitis (EEE) virus is spread to people by the bite of an infected mosquito.

Only a few cases are reported in the United States each year.

Most cases occur in eastern or Gulf Coast states.
Cause of concern for EEE
Although rare, EEE is very serious.

Approximately 30% of people with EEE die and many survivors have ongoing neurologic problems.

There are no vaccines to prevent or medicines to treat EEE.

We can only reduce the risk of infection with the EEE virus by using insect repellent, wearing long-sleeved shirts and long pants, and taking steps to control mosquitoes indoors and outdoors.
Symptoms
Most people infected with the eastern equine encephalitis (EEE) virus do not develop symptoms.

EEE can result in febrile illness (fever) or neurologic disease, including meningitis (infection of the membranes that surround the brain and spinal cord) or encephalitis (infection of the brain).

Febrile illness is characterized by fever, chills, body aches, and joint pain. There is no central nervous system involvement.

Signs and symptoms of neurologic disease include all the above symptoms. However neurologic disease and encephalitis may occur after several days of systemic illness.
Treatment
There are no medications to prevent or treat EEE virus infections.

Antibiotics are not effective

against viruses, such as the EEE virus.

Rest, fluids, and over-the-counter pain medications may relieve some symptoms.

For severe diseases, patients often need to be hospitalized to receive supportive treatment.
Mosquito-Borne Diseases
Chikungunya
Chikungunya virus is primarily found in Africa and Asia.

It was found in 2013 for the first time in the Western Hemisphere.

It is transmitted by the bite of the Aedes aegypti mosquito and Aedes albopictus mosquito.

Chikungunya is not transmitted from one person to another. The virus needs a vector—a means of transportation: mosquitoes.
Dengue
Dengue fever is primarily a tropical disease.

The virus is transmitted to humans through the bites of infected female mosquitoes, primarily the Aedes aegypti mosquito.
Malaria
Malaria is a mosquito-borne disease caused by a parasite.

It is found in many countries, including sub-Saharan Africa, South Asia, as well as Central and South America.

The vector is the anopheline mosquito and the disease-causing organism is the malaria parasite.
Yellow Fever
Yellow fever virus is a rare tropical illness.

Yellow fever is caused by an arbovirus (a virus transmitted by vectors such as Aedes aegypti mosquitoes, ticks or other arthropods).
Zika Virus
Most people who become infected with the Zika virus have mild symptoms or no illness at all.

The virus has been linked to serious health conditions, including Zika congenital syndrome in babies.

Transmission by aegypti and Ae. albopictus.
PRACTICE QUESTION
Q. Consider the following diseases transmitted by mosquitoes
Yellow fever

Malaria

Dengue

Chikungunya
How many of the above diseases are viral diseases?
Only one

Only Two

Only Three

All Four
Ans: C
https://www.hindustantimes.com/lifestyle/health/rare-mosquito-borne-illness-eastern-equine-encephalitis-reported-in-alabama-and-new-york-causes-one-death-101692769324329.html