Disclaimer: Copyright infringement not intended.
Context: The World Health Organization (WHO) said that it is monitoring a new variant of the novel coronavirus, BA.2.86, also known as BA.X.
About BA.2.86
2.86 is also known as BA.X.

It has so far been detected in the US, Denmark and Israel.

The WHO has classified BA.2.86 as a VUM.

A very limited amount of information is available right now on BA.2.86 but a large number of mutations are occurring.
WHO monitors the different COVID variants under three categories —
A variant under monitoring (VUM),

meaning the global health agency is tracking the variant closely and

A variant of interest (VOI) or a variant of concern (VOC)

if there is evidence that it is more transmissible, more likely to cause severe disease or evades immunity.
SARS-CoV-2 Variant Classifications and Definitions
Viruses like SARS-CoV-2 continuously evolve as changes in the genetic code (caused by genetic mutations or viral recombination) occur during the replication of the genome.

SARS-CoV-2 has consistently mutated throughout the pandemic, resulting in variants that are different from the original SARS-CoV-2 virus.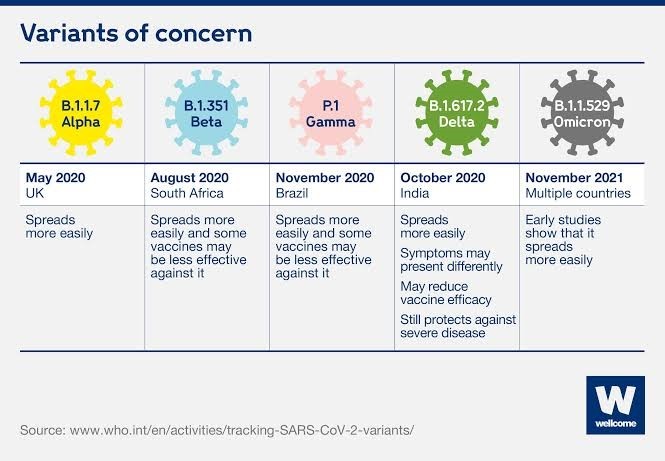 Rising cases and declining deaths
In the last 28-day period (July 17 to August 13, 2023), over 4 million new COVID-19 cases and over 2,300 deaths were reported from WHO's six regions.

This was an increase of 63 per cent and a decrease of 56 per cent, respectively, compared to the previous 28 days.

However, four WHO regions have reported decreases in the number of both cases and deaths of which the Western Pacific Region has reported an increase in cases and a decrease in deaths.

As of August 13, 2023, over 769 million confirmed cases and over 6.9 million deaths have been reported globally.
Issues of reporting and testing
The reported cases do not accurately represent infection rates due to the reduction in testing and reporting globally.

During the 28-day period, less than half or 44 per cent (104 of 234) of countries reported at least one case to WHO.

The statistic does not reflect the actual number of countries where cases exist.
EG.5 variant
Cases of the subvariant of COVID-19 called EG.5, are increasing in Europe.

5 is a sublineage of the Omicron variant and was designated a VOI earlier this month.

Globally, EG.5 (dubbed Eris) and XBB.1.16 (Arcturus) are the most prevalent VOIs reported since their emergence from 101 and 50 countries, respectively, according to the WHO.
Way ahead
There is a need for closer monitoring.

Surveillance, sequencing and COVID-19 reporting are critical to track down and detect new variants.

There is a need for global cooperation in monitoring and reporting framework.

Countries must continue to build healthcare infrastructure to safeguard from future pandemics.

Countries must share data of any new strain or mutations in a time bound manner as any delay in action could prove to be fatal like Covid-19.
PRACTICE QUESTION
Q. Emerging new variants of Coronavirus strains calls for strengthening monitoring, surveillance and reporting mechanisms along with preparing for future epidemics. Critically evaluate.( 250 words)
https://www.downtoearth.org.in/news/health/who-us-cdc-are-now-tracking-new-covid-variant-ba-2-86-91247