Coup in Gabon Following Disputed Elections
Disclaimer: Copyright infringement not intended.
Context
A recent political development in the oil-rich central African country of Gabon.
Details
Rebel officers in Gabon seize power

following disputed elections in which President Ali Bongo Ondimba was declared the victor.

President Ali Bongo was placed under house arrest, and one of his sons arrested for treason by the coup leaders.
Coup Announcement and Institutional Dissolution
Officers declare dissolution of all republic institutions, cancellation of election results, and closure of borders.

Officers cite a serious crisis in institutional, political, economic, and social aspects.

Claims that the elections lacked transparency, credibility, and inclusivity desired by the people.

Mention of irresponsible and unpredictable governance leading to social deterioration and chaos.
Committee for the Transition and Restoration of Institutions (CTRI)
CTRI declares its intention to defend peace by ending the current regime.

Officers represent the people of Gabon and act as guarantors of institutional protection.

General Brice Oligui Nguema of the Republican Guard hailed by soldiers, indicating support for the coup.
Arrests and Allegations
Arrest of Ali Bongo's son and adviser, Noureddin Bongo Valentin, along with other officials.

Accusations include treason, embezzlement, corruption, and falsification of the president's signature.
Background and Election Dispute
Ali Bongo was elected in 2009 after his father's death; family rule for over 55 years.

2016 elections marked by violence after Bongo's narrow victory; allegations of fraud.

Gabon's opposition accuses Bongo of fraud and demands a peaceful transfer of power.
International Response and Concerns
France, with a historical presence in Gabon, closely monitors the situation.

Russia expresses deep concern, and China calls for dialogue and restoration of normal order.

Five other African countries recently experienced coups, highlighting regional instability.
Geopolitical and Economic Context
Gabon was ruled by the Bongo family for decades; close ties with France.

Paris maintains military presence in former territories, including Gabon.

French mining group Eramet halts activities in Gabon for staff safety and operational security.
About Gabon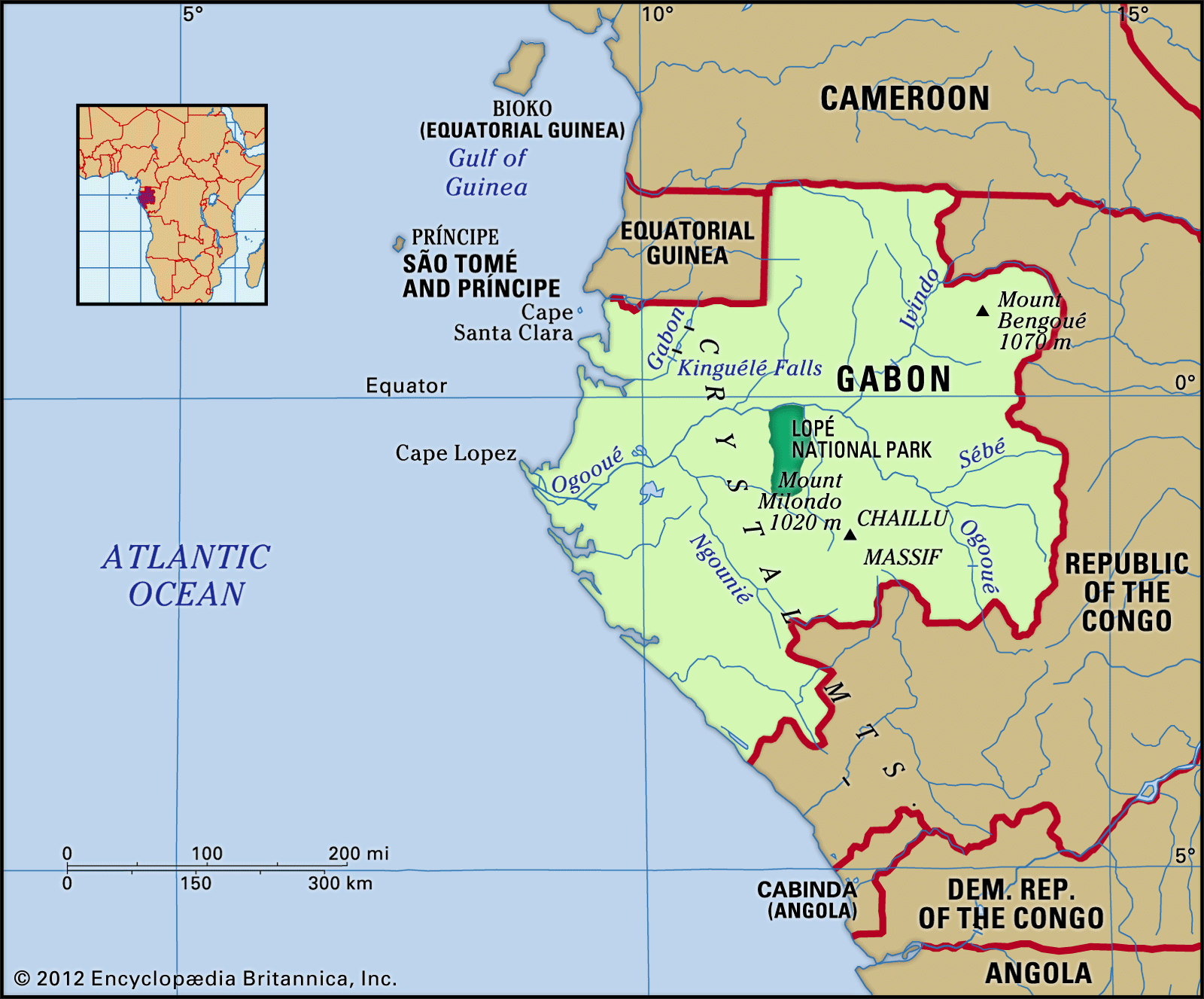 Disclaimer: Copyright infringement not intended.
Gabon is a country located in Central Africa, bordered by the Atlantic Ocean to the west.

Known for its rich biodiversity, natural resources, and unique cultural heritage, Gabon is a country of contrasts.
Geography and Environment
Gabon is situated along the equator, covering an area of about 267,667 square kilometers.

The country boasts a variety of ecosystems, including rainforests, savannas, wetlands, and coastal regions.

Gabon is recognized for its exceptional biodiversity, housing a wide range of plant and animal species, some of which are rare and endemic.
Culture and Society
Gabon is home to several ethnic groups, including the Fang, Bapounou, Eshira, and Myene, each contributing to the nation's cultural mosaic.

French is the official language

, while indigenous languages are also widely spoken. Fang is one of the prominent local languages.

Traditional animistic beliefs and practices persist alongside Christianity and Islam, influencing various aspects of Gabonese culture.
Economy and Natural Resources
Gabon's economy heavily depends on oil production, which is a major source of revenue. The country also has reserves of minerals like manganese and iron ore.

Gabon has taken steps towards sustainable development, implementing measures to protect its forests and promote ecotourism.

Despite its resource wealth, Gabon faces challenges such as wealth inequality, unemployment, and diversifying its economy beyond oil.
Tourism and Natural Beauty
Gabon boasts numerous national parks and wildlife reserves, such as Loango National Park, offering opportunities for eco-tourism and wildlife viewing.

From pristine beaches along the Atlantic coast to dense rainforests teeming with wildlife, Gabon offers diverse and stunning landscapes.

The country's commitment to preserving its natural beauty and wildlife makes it an appealing destination for ecotourism and nature enthusiasts.
Conservation Efforts
Gabon has established a network of protected areas to safeguard its unique ecosystems and wildlife, contributing to global conservation efforts.

Gabon Bleu Initiative

was launched in 2020, this initiative focuses on marine conservation, aiming to protect 26% of Gabon's waters by 2025.

The Gabonese government has implemented measures to combat illegal logging and conserve its rainforests, which are crucial for biodiversity and climate regulation.
Political Landscape
Gabon has experienced relative political stability under the presidency of Ali Bongo Ondimba, although the country has witnessed political transitions and challenges.

Gabon practices a multi-party democratic system, but the country has seen periods of political tension and debate over electoral processes.

The government has made efforts to improve healthcare, education, and social services for its citizens, although disparities in access still exist.
PRACTICE QUESTION
Q) Consider the following statements regarding Gabon:
Gabonese is the official language of the country.

It is not bordered by Cameroon and the Republic of Congo.
Select the correct statements using the codes below:
(a)1 only
(b)2 only
(c)Both 1 and 2
(d)Neither 1 nor 2
Answer: D
https://epaper.thehindu.com/ccidist-ws/th/th_delhi/issues/49910/OPS/GUIBMHMUU.1.png?cropFromPage=true