Context
The European Union has approved a Military Training Mission in Mozambique to support armed forces there to protect the civilian population.

It aims to train and support the military in restoring security to northern Cabo Delgado, which has been plagued by extreme violence amid Jihadist attacks since 2017.
Mozambique
Mozambique borders Tanzania, Malawi, Zambia, Zimbabwe, South Africa, and Eswatini.

Its long Indian Ocean coastline of 2,500 kilometers faces east to Madagascar.

The country is divided into two topographical regions by the Zambezi River.

The country has four notable lakes: Lake Niassa (or Malawi), Lake Chiuta, Lake Cahora Bassa and Lake Shirwa, all in the north.

Mozambique is rich in natural resources, is biologically and culturally diverse, and has a tropical climate.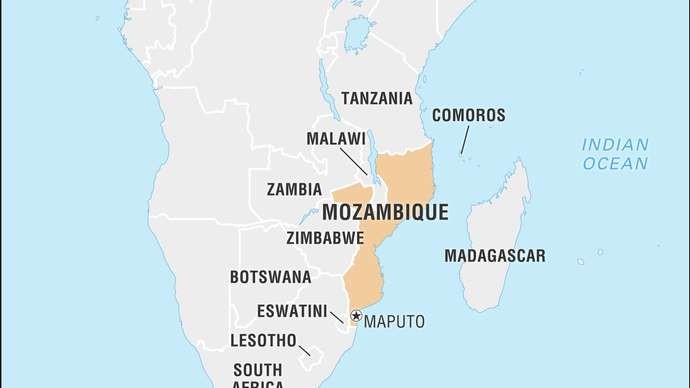 Cabo Delago
Cabo Delgado is the northernmost province of Mozambique.

Apart from bordering Tanzania, it borders the provinces of Nampula and Niassa.

The region is an ethnic stronghold of the Makonde tribe, with the Makua and Mwani as leading ethnic minorities.
https://newsonair.com/2021/07/13/eu-approves-military-training-mission-in-mozambique-to-support-armed-forces-there-to-protect-civilian-population/