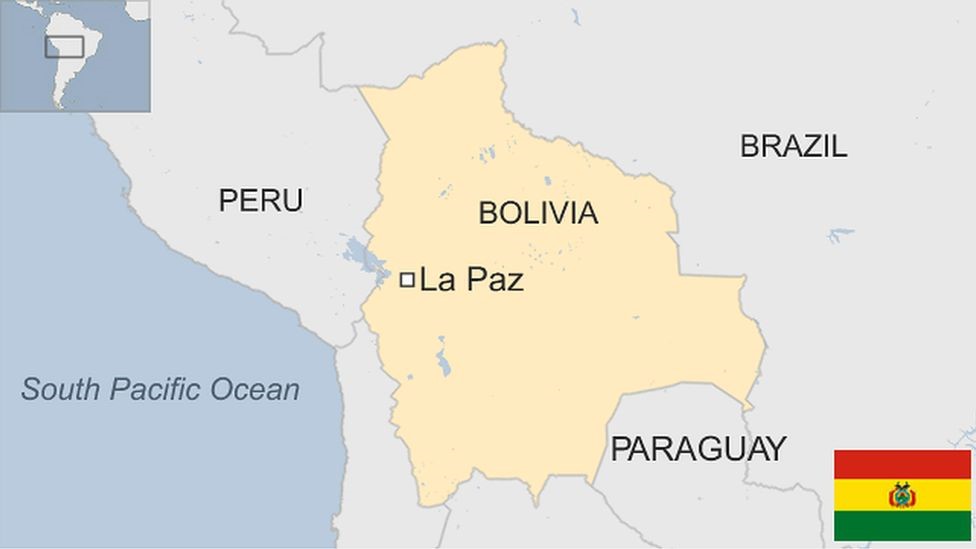 Disclaimer: Copyright infringement not intended.
Context
Bolivia recently said it had broken diplomatic ties with Israel because of its attacks on the Gaza Strip.
About
Bolivia is a landlocked country in western-central South America. Its official name is the Plurinational State of Bolivia.
It is named after the revolutionary Simon Bolivar.
The country is located in the steep Andes Mountains, with a highland plateau and lowland lowlands in the Amazon basin.
The Andean Mountain range encompasses one-third of the country.
Bordering Countries: It shares borders with Argentina, Brazil, Chile, Paraguay, and Peru.
Sucre is the constitutional capital, but La Paz is the seat of government and executive capital.
Bolivia and Peru share ownership of Lago Titicaca, the world's highest navigable lake for big vessels, at 12,500 feet above sea level.
History
During the 15th and 16th centuries, an ancient civilization known as the Inca ruled the region.
Spanish conquistadors (or 'conquerors') arrived from Europe in 1538 and took control of the country.
It declared independence from Spanish authority in 1825.
Much of its following history has been characterized by coups and countercoups, with the most recent coup taking place in 1978.
The establishment of democratic civilian rule began in 1982.
Government
The government is a republic, and the new constitution defines Bolivia as a "Social Unitarian State."
The president is the chief of state and the head of government.
Currency: Bolivian boliviano
Official Language: It has 37 official languages, including Spanish.
Bolivia has a mixed economic system that includes a variety of private freedoms combined with centralized economic planning and government regulation.
PRACTICE QUESTION
Discuss the socio-political and economic challenges facing Bolivia in the 21st century. (150 words)