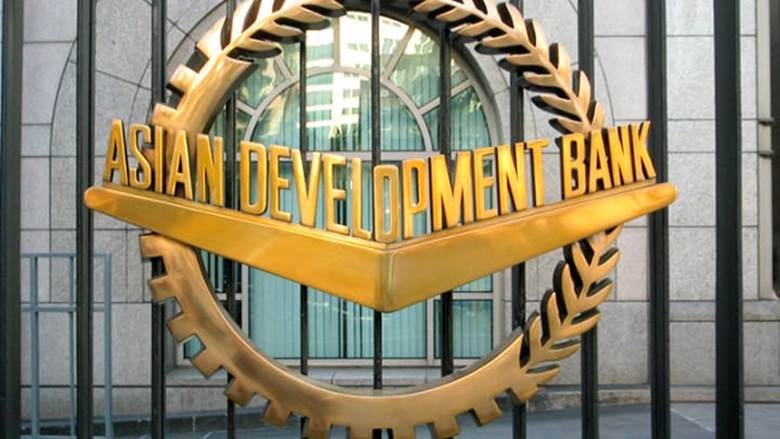 Copyright infringement not intended
Context:
The Asian Development Bank (ADB) cut its forecast for India's economic growth in 2022-23 to 7%, from 7.5% estimated in April, terming it a "modest downward revision" driven by higher-than-anticipated inflation and monetary tightening.
Details:
The lender also raised its inflation projection for India for this year to 6.7%, and widened the current account deficit (CAD) estimate to 3.8% of GDP.

The ADB sees the CAD narrowing to 2.1% of GDP in 2023-24, while inflation is anticipated to slow to 5.8% as demand pressures from strengthening economic activity are seen offset by easing supply bottlenecks.

India's first-quarter growth of 13.5% reflected strong growth in services, but GDP growth forecasts were being revised downward as price pressures were expected to adversely impact domestic consumption and sluggish global demand and elevated oil prices would likely be a drag on net exports, the bank said. The ADB pegs FY24 growth at 7.2%.

Observing that inflation had turned out to be more persistent than expected, and led to a sharp tightening in monetary policy, the ADB said price gains were eroding consumers' purchasing power. "Sticky core inflation will adversely impact spending over the next two years if wages fail to adjust," it warned.

"Subsidised fertiliser and gas, the free food distribution programme, and the excise duty cuts will help offset some of the effects of high inflation on consumers, but the tax on packaged food products will likely be a burden on consumers already dealing with rising inflation," the ADB noted in its update.

China's economy would grow 3.3% in 2022, slower than the rest of developing Asia for the first time in three decades, marred by lockdowns triggered by its zero-COVID strategy, property sector problems and weaker external demand.

The lower growth outlook for India along with a sharp contraction in Sri Lanka would translate into slower growth for South Asia, at 6.5% in 2022, from 7% projected earlier, the Asian lender said.

India accounts for 80% of the region's economy.

The ADB also expects inflation in South Asia to be pushed up by higher energy and food costs to 8.1% in 2022, faster than the 6.5% estimated earlier.
About:
About:

The Asian Development Bank (ADB) is a regional development bank established in 1966.

HQ:

It is headquartered in Manila, Philippines.

Objective:

ADB is committed to achieving a prosperous, inclusive, resilient, and sustainable Asia and the Pacific, while sustaining its efforts to eradicate extreme poverty.

Members:

The bank admits the members of the United Nations Economic and Social Commission for Asia and the Pacific (UNESCAP, formerly the Economic Commission for Asia and the Far East or ECAFE) and non-regional developed countries. From 31 members at its establishment, ADB now has 68 members.

Voting:

The ADB was modeled closely on the World Bank, and has a similar weighted voting system where votes are distributed in proportion with members' capital subscriptions.

Share:

Japan and the United States each hold the largest proportion of shares at 15.571%. China holds 6.429%, India holds 6.317%, and Australia holds 5.773%.
https://epaper.thehindu.com/Home/ShareArticle?OrgId=GCAAAB71V.1&imageview=0