AGRICULTURE INFRASTRUCTURE FUND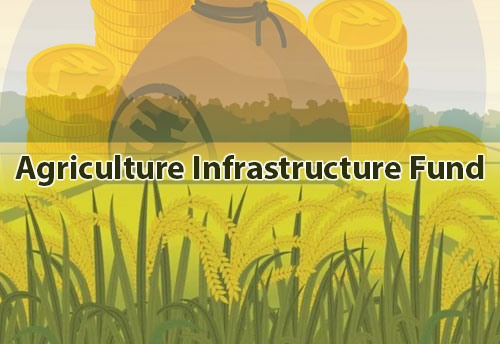 Disclaimer: Copyright infringement not intended.
Context
The Centre has approved over 9,000 applications and sanctioned Rs 6,540 crore so far, for the development of agri-infra projects. This amount has been sanctioned under the Agriculture Infra Fund (AIF).
Details
About: The Agriculture Infrastructure Fund is a medium - long term debt financing facility for investment in viable projects for post-harvest management infrastructure and community farming assets through interest subvention and credit guarantee.
Duration: The duration of the scheme is from FY2020 to FY2029 (10 years).
Provisions: Under the scheme, Rs. 1 Lakh Crore will be provided by banks and financial institutions as loans with interest subvention of 3% per annum and credit guarantee coverage under CGTMSE for loans up to Rs. 2 Crores.
Eligible beneficiaries: include farmers, FPOs, PACS, Marketing Cooperative Societies, SHGs, Joint Liability Groups (JLG), Multipurpose Cooperative Societies, Agri-entrepreneurs, Start-ups, and Central/State agency or Local Body sponsored Public-Private Partnership Projects.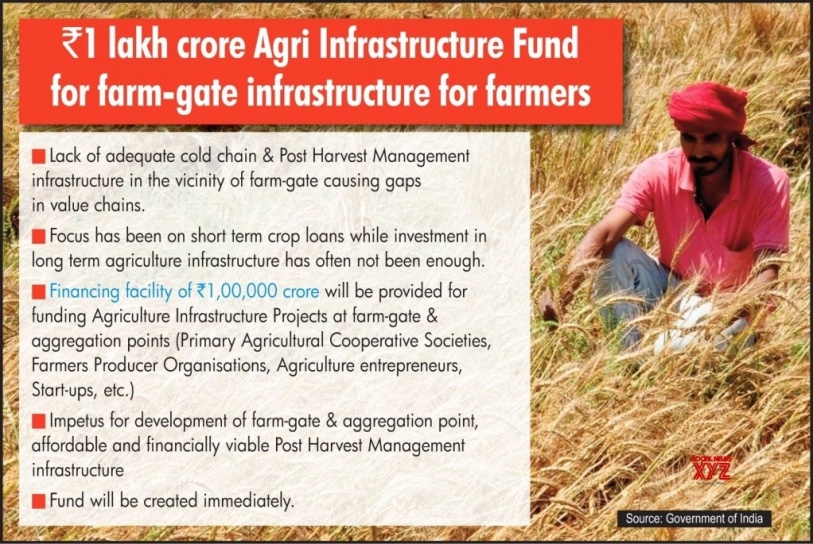 https://economictimes.indiatimes.com/news/economy/agriculture/govt-sanctions-rs-6540-cr-via-agri-infra-fund-so-far-narendra-singh-tomar/articleshow/89347003.cms