AAINA DASHBOARD FOR CITIES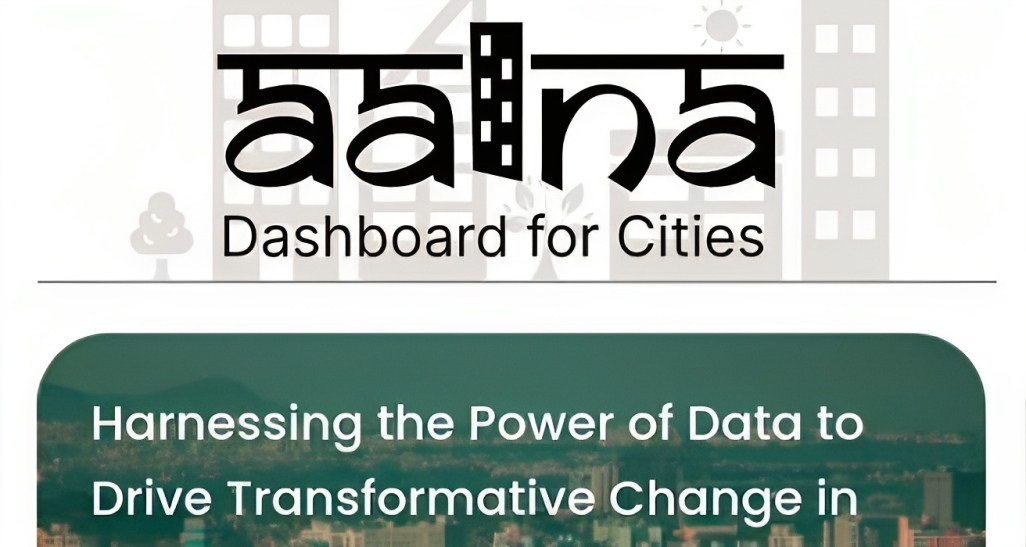 Copyright infringement not intended
Picture Courtesy: www.odishanewstimes.com
Context: The AAINA Dashboard for Cities, launched by the Ministry of Housing and Urban Affairs (MoHUA) on November 13, 2023, is aimed at encouraging Urban Local Bodies (ULBs) across the country to voluntarily submit key data through a user-friendly data entry form on the portal www.aaina.gov.in.
About AAINA Dashboard
Objectives
Benchmarking Cities:

The dashboard enables cities to assess their performance relative to other cities. It does not rank ULBs but serves as a comparative tool, allowing cities to understand their standing among similar counterparts.

Inspiration and Improvement:

The dashboard aims to inspire cities by showcasing possibilities and areas for improvement. It serves as a motivational tool for ULBs to enhance their performance in various aspects.

Peer Learning:

Promotes peer learning among cities by facilitating the exchange of best practices. Cities can learn from frontrunners and implement successful strategies in their contexts.
Dashboard Structure
The AAINA Dashboard organizes data submitted by ULBs into five broad pillars:
Political & Administrative Structure

Finance

Planning

Citizen-Centric Governance

Delivery of Basic Services
Data Submission
ULBs submit data, including audited accounts and self-reported performance metrics, through the portal.

A simple, easy-to-fill data entry form is provided for this purpose.

ULBs have the flexibility to update the information as needed, ensuring the dashboard remains current.

The dashboard is designed to be a permanent platform for ULB-related data and will be regularly updated.
Accessibility
Once populated, the database of key performance metrics will be accessible to all stakeholders.

The information will eventually be made public, promoting transparency and accountability.
Support Mechanism
The Ministry, through Digital India Corporation, will offer handholding support to ULBs and states during the data submission process.
Conclusion
The AAINA Dashboard for Cities is a significant step towards creating a robust database of key performance metrics for ULBs. With active cooperation from all stakeholders, this initiative aims to foster transparency, accountability, and continuous improvement in urban governance.
PRACTICE QUESTION
Q. How do Urban Local Bodies contribute to the effective governance and sustainable development of urban areas, and what key challenges do they face in managing the diverse needs of growing populations?