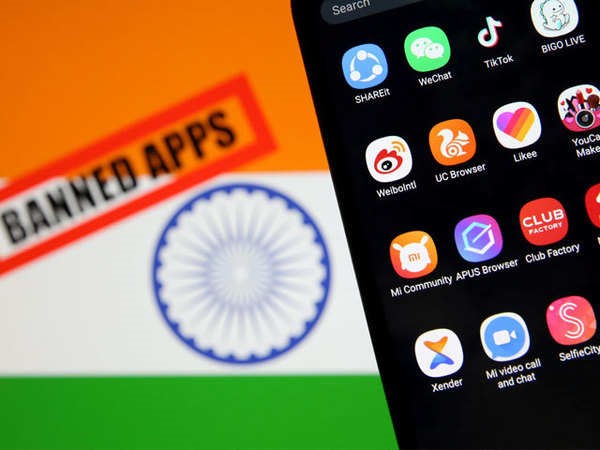 Disclaimer: Copyright infringement not intended.
Context
The Telecom Regulatory Authority of India (TRAI) sought inputs on whether it would be possible to have "selective" app bans instead of internet shutdowns.
Internet shutdowns
Internet shutdowns are imposed in States and districts across India from time to time in order to prevent the rapid spread of provocative content during communally charged periods.
The Indian government considers Internet shutdowns a legitimate tool for maintaining law and order.
Shutdowns can be prolonged, with access to education, work, banking, and information strained.
As such, the government has sought to stay the course on imposing restrictions but not at the scale of a shutdown.
In Jammu and Kashmir as well as in Manipur, authorities and courts have gradually loosened long-term restrictions by allowing wired internet connections and limited wireless internet access.
Partial ban on Apps: As suggested by TRAI
The approach suggested by TRAI would require telecom operators and messaging app firms like WhatsApp to cooperate with each other and stop access to services during a shutdown.
TRAI has sought inputs on licensing messaging apps in India, which may require firms to be subjected to surveillance and blocking requirements.
The issue of VPNs
It is possible to block websites and certain apps by ordering telecom operators to do so. However, Virtual Private Networks (VPNs) make these blocks trivial to bypass.
VPNs tunnel a user's internet traffic through another server. While these tools are mostly used for completely innocuous purposes, the government has been showing a growing distrust of VPNs.
This is because VPNs are often encrypted, leaving the government with little visibility into what goes on in users' connections.
VPN firms usually route data through servers located in another country, and frequently cycle the IP addresses these servers use to evade detection and blocking.
Some VPN firms promise that they do not maintain logs of their customers' usage.
Since the government has not publicly stated what procedural safeguards, it exercises when intercepting web traffic of users, these services are used by both privacy-conscious users and, the government argues, terrorists and cybercriminals.
When the Indian Computer Emergency Response Team (CERT-in) published directions in 2022 requiring VPN firms to retain records of users from India, most large VPN providers stopped offering servers physically located in India. However, these firms continued serving users in India, allowing people to connect to foreign servers through an encrypted connection and access blocked sites.
Can VPNs be blocked?
Blocking VPNs is not straightforward, as companies operating them tend to frequently change the IP addresses associated with their servers. While VPN services' websites may be blocked, the installation files can be found elsewhere online.
The Manipur High Court was informed as much by telecom operators, who said that blocking VPNs was technically unfeasible.
However, Internet rights activists say that blocking VPNs would be a damaging move for online privacy.
VPNs help secure digital rights under the Constitution of India specially for journalists, whistle-blowers, and activists," the Internet Freedom Foundation wrote in 2021.
The encrypted nature of information transfer over VPNs allows them to not only secure confidential information but also to safeguard their own identity, thus protecting them from surveillance and censorship.
READ ALL ABOUT TRAI:
https://www.iasgyan.in/daily-current-affairs/telecom-regulatory-authority-of-india-trai
READ ALL ABOUT VPNs:
https://www.iasgyan.in/daily-current-affairs/indias-new-vpn-rules
PRACTICE QUESTION
Q. Consider the following statements with reference to Virtual Private Network, or VPN:
1. A virtual private network, or VPN, is an encrypted connection over the Internet from a device to a network.
2. Rerouting internet traffic through a VPN server helps the user hide her identity online.
3. India's cybersecurity agency CERT-In passed a rule mandating Virtual Private Network (VPN) providers to record and keeps their customers' logs for 180 days.
4. A VPN offers complete guarantees that data will never be hacked.
How many of the above statements are correct?
(a) Only one.
(b) Only two.
(c) Only three.
(d) All four statements.
Correct Answer: (c) Only three.
Statement 4 is incorrect.
https://www.thehindu.com/sci-tech/technology/explained-is-it-possible-to-have-partial-app-bans/article67073191.ece