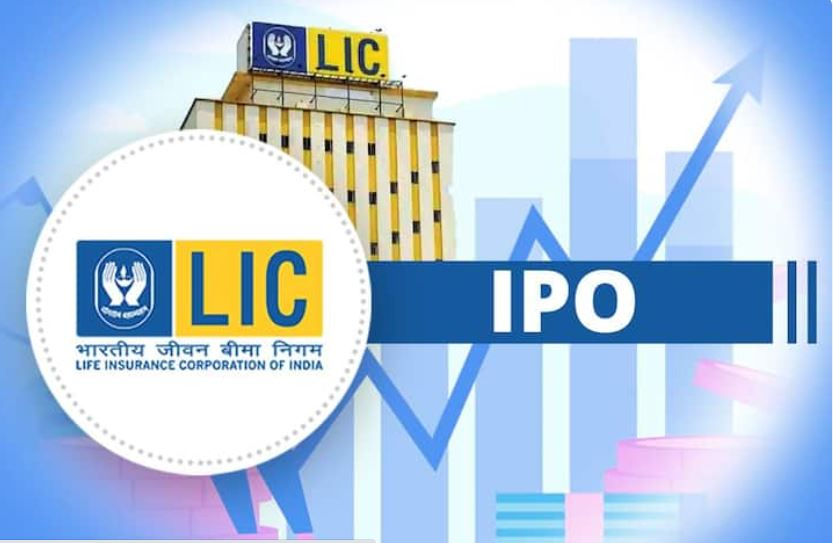 Copyright infringement not intended.
Context
The government-owned Life Insurance Corporation of India (LIC) has submitted a Draft Red Herring Prospectus (DRHP) with the Securities and Exchange Board of India for its massive Initial Public Offering (IPO) (SEBI).
What is the Background?
The government, which owns 100% of LIC, will sell 5% of its stock in the first public offering.

All revenues from the IPO, which will take the shape of an offer for sale and is projected to raise at least Rs. 60,000 crore, would be used to help the government reach its disinvestment objective for FY22.

The government owns LIC entirely.

It was founded in 1956.

It controls the majority of the Indian insurance market.
What is IPO?
It is the process through which a privately held corporation or a government-owned company, such as LIC, generates capital by selling stock to the general public or new investors.

The firm is listed on the stock exchange after the IPO.

An organised market for the selling and acquisition of securities such as shares, stocks, and bonds is known as a stock exchange.

A follow-on public offering, or FPO, is a way for a publicly traded firm to obtain funds for future development and expansion.

The business must register its offer document with the market regulator, the Securities and Exchange Board of India, while launching an IPO (SEBI).

The offer document comprises all pertinent information about the firm, its promoters, its projects, financial facts, the purpose for obtaining funds, issue terms, and so on.
Who can invest in an initial public offering?
Foreign Portfolio Investors (FPIs), mutual funds, commercial banks, insurance firms, pension funds, and other investors fall into the category of Qualified Institutional Buyers (QIBs).

QIBs are institutional investors that are thought to have the knowledge and financial resources to analyse and invest in the capital markets.

Retail investors are defined as persons who invest up to Rs 2 lakh in an issue.

High net worth persons are defined as retail investors who invest more than Rs 2 lakh.
Conclusion
SEBI has established laws that require firms to satisfy specific requirements before going public to generate cash in order to safeguard investors.

The corporation must, among other things, have net tangible assets of at least Rs 3 crore and net value of at least Rs 1 crore in each of the previous three full years, as well as a minimum average pre-tax profit of Rs 15 crore in at least three of the five years prior.
https://sansadtv.nic.in/episode/perspective-lic-ipo-04-may-2022