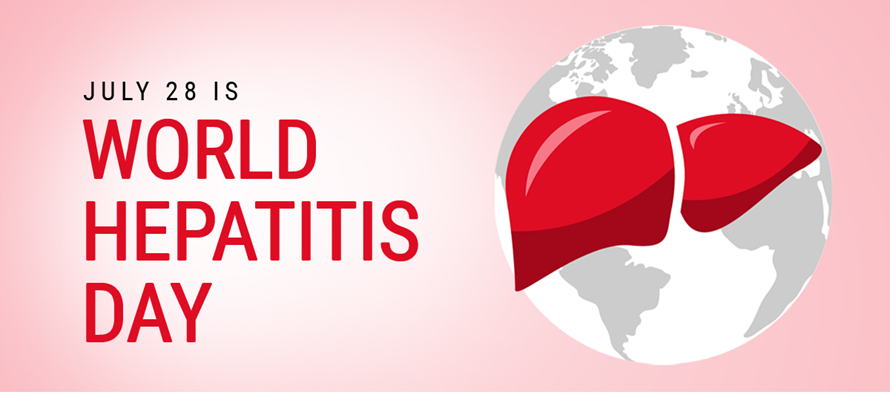 Copyright infringement not intended
Context: World Hepatitis Day is an annual event that takes place on July 28 to raise awareness about viral hepatitis and its impact on global health. The main goal of this day is to promote prevention, testing, and treatment while showing support for those affected by hepatitis.
Details
Viral hepatitis is a hidden killer, causing many deaths every year. World Hepatitis Day aims to increase public awareness about the problem and the necessary steps to improve efforts in the prevention, screening, and control of viral hepatitis.
The theme for World Hepatitis Day 2023 is "One life, one liver," which focuses on creating awareness about viral hepatitis. Each year, the day has a specific theme to enhance understanding of the global hepatitis situation and promote positive action.
Hepatitis
Hepatitis is a serious global health concern due to its prevalence and potential long-term impact on liver health. It can result in liver cirrhosis, liver failure, and hepatocellular carcinoma (liver cancer), leading to increased mortality rates worldwide.
Viral hepatitis is a major public health challenge, causing millions of acute infections and contributing to over a million deaths annually.
Hepatitis-related medical costs, loss of productivity, and healthcare expenses put a considerable economic burden on individuals and healthcare systems.
Chronic hepatitis can affect an individual's quality of life, leading to social stigma and discrimination.
Must-Read Articles:
WORLD HEPATITIS DAY: https://iasgyan.in/daily-current-affairs/world-hepatitis-day
PRACTICE QUESTION
Q. What is the primary mode of transmission for Hepatitis B (HBV)?
A) Contaminated food and water
B) Close contact with an infected person
C) Contact with infected blood and body fluids
D) Inhalation of airborne particles
Answer: C
Explanation: Hepatitis B is primarily transmitted through contact with infected blood and body fluids, such as during unprotected sex, sharing of needles, or from an infected mother to her newborn during childbirth.
https://www.indiatoday.in/information/story/world-hepatitis-day-2023-theme-history-and-significance-2413013-2023-07-28