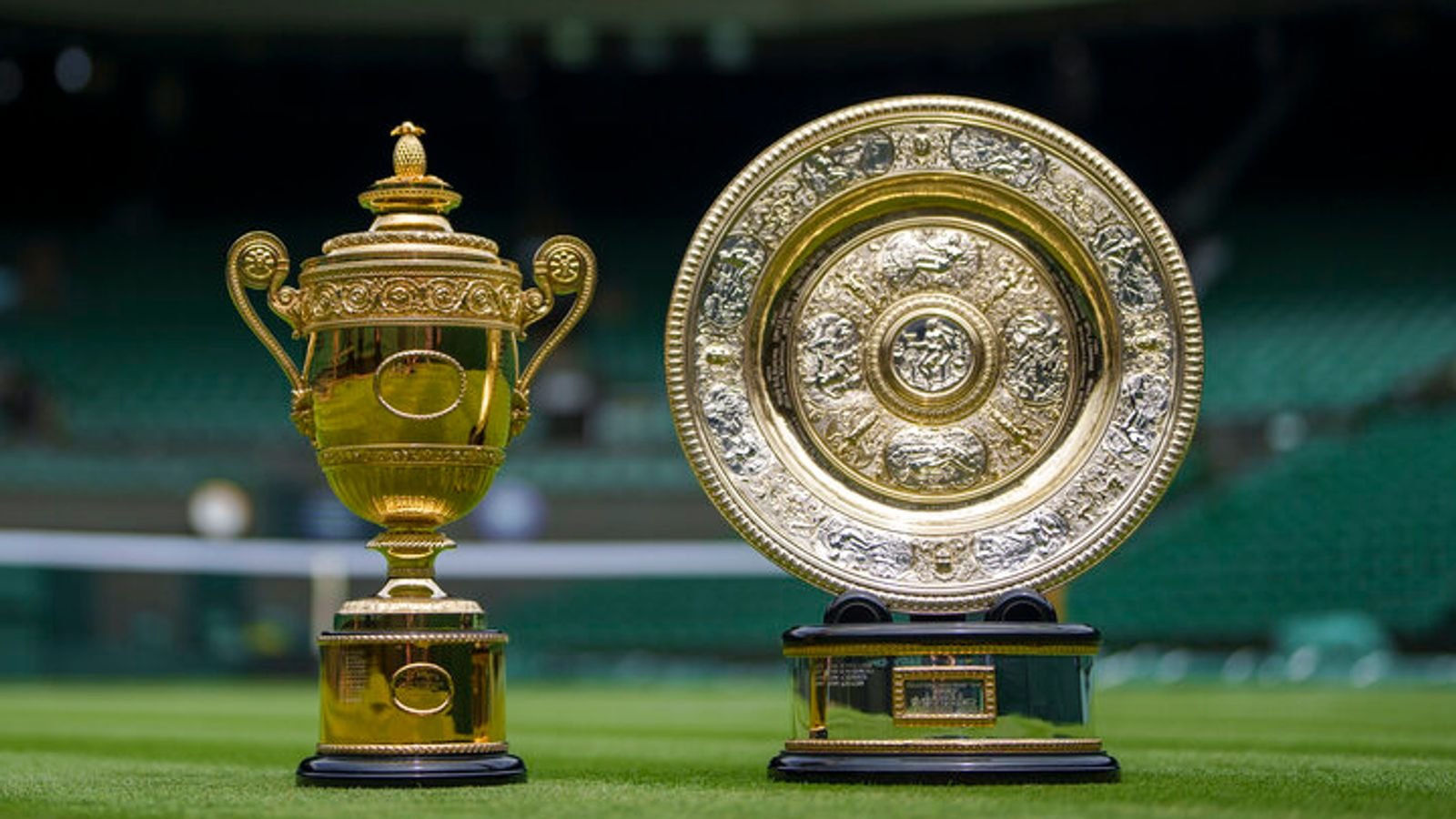 Copyright infringement not intended
Context: Spain's Carlos Alcaraz celebrates with the trophy after beating Serbia's Novak Djokovic to win the final of the men's singles at the Wimbledon tennis championships in London.
Details
Carlos Alcaraz, the 20-year-old from Spain has defeated the world number one and defending champion Novak Djokovic to claim his first Grand Slam title at Wimbledon Men's singles final.
Women's singles final: Czech Republic's Marketa Vondrousova beat Tunisia's Ons Jabeur to win her maiden Grand Slam title.
Wimbledon Tennis Championships
The Wimbledon Tennis Championships are the oldest and most prestigious tennis tournament in the world.
They are held annually in late June and early July in Wimbledon, London, United Kingdom.
The tournament is one of the four Grand Slam events, along with the Australian Open, the French Open, and the US Open, and is the only one still played on natural grass courts.
The tournament was first held in 1877, with only a men's singles event. The women's singles event was added in 1884.
The men's and women's doubles events were introduced in 1884 and 1913 respectively, while the mixed doubles event was added in 1914.
The total prize money for Wimbledon 2023 is $57.29 million, 11.2% more than in 2022.
PRACTICE QUESTION
Q. Consider the following statement in the context of the Wimbledon Tennis Championships;
1. It is held annually in France.
2. It is the only Grand Slam event that is still played on natural grass courts.
Which of the following Statement is/are correct?
A) 1 only
B) 2 only
C) Both 1 and 2
D) Neither 1 nor 2
Answer: B
https://indianexpress.com/article/sports/tennis/carlos-alcaraz-is-no-boris-becker-and-this-is-more-significant-than-federer-beating-sampras-wimbledon-2023-8842769/