VOTER VERIFIABLE PAPER AUDIT TRAIL (VVPATs)
Copyright infringement not intended
Context: As part of routine maintenance, the Election Commission (EC) plans to replace the printed circuit boards (PCB) in 2.2 lahks Voter Verifiable Paper Audit Trail (VVPAT) machines.
Details
The Election Commission (EC) wrote to all chief electoral officers of states and union territories in January 2022 to inform them that "all M3-VVPATs" of the mentioned series of numbers are required to be shifted to the manufacturers Bharat Electronics Limited (BEL) and Electronics Corporation of India (ECIL).

Seven states and UTs made up around 74% of the VVPATs in need of repairs:

West Bengal (76,151)

Uttar Pradesh (60,726)

Tamil Nadu (39,139)

Madhya Pradesh (28,886)

Assam (22,436)

Haryana (13,807)

Jammu and Kashmir (13,580)

According to EC officials, to lower the replacement rate during elections, the commission has begun the process of producing 8.93 lakh new VVPATs, retiring 2.71 lahks outdated M2 models, performing preventive maintenance on 3.43 lakh, and upgrading 2.43 million.

Officials said that the VVPAT is more prone to malfunctioning and were particularly vulnerable to weather-related issues when compared to the Electronic Voting Machine and its Ballot Unit and Control Unit.

Therefore need regular maintenance and replacement of parts.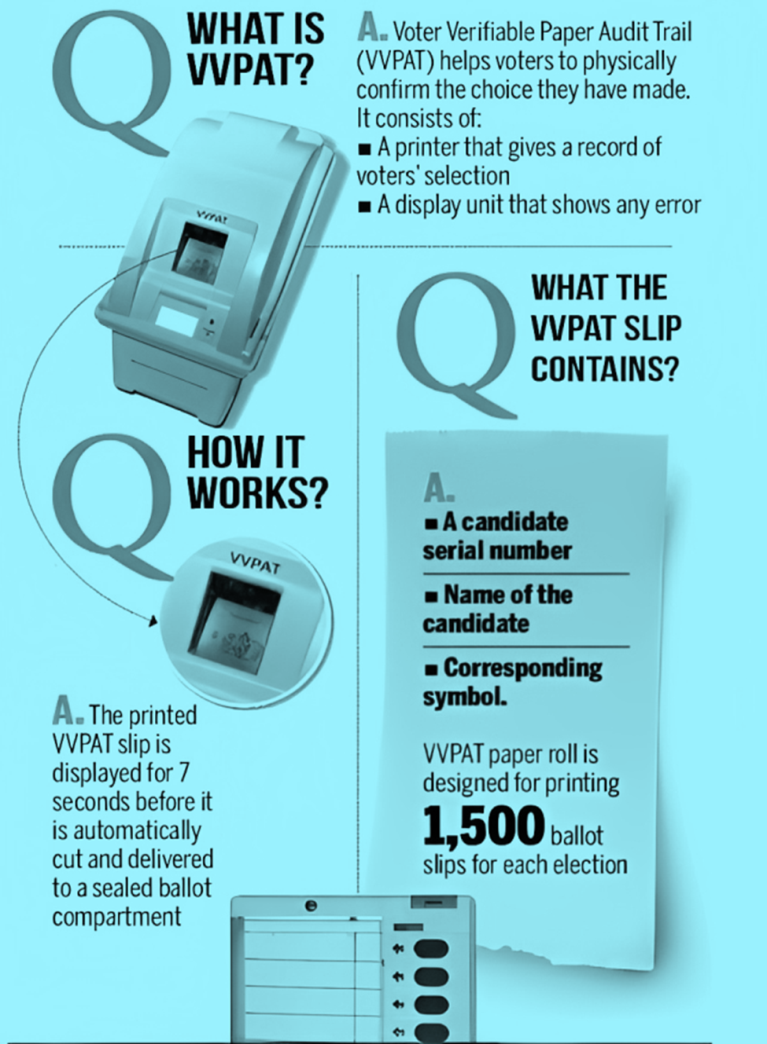 Must Read Articles:
Voter Verifiable Paper Audit Trail (VVPAT): https://www.iasgyan.in/daily-current-affairs/electronic-voting-machine-evm
PRACTICE QUESTION
Q. Which of the following statements is incorrect about VVPAT?
1. VVPAT is a device that allows voters to verify that their votes are cast as intended.
2. VVPAT is mandatory for all elections conducted by the Election Commission of India.
3. VVPAT prints a paper slip with the symbol of the party or candidate voted for by the voter.
4. VVPAT can be used to conduct a manual recount of votes in case of any dispute.
Answer: B
Explanation
Statement B is Incorrect: VVPAT is not mandatory for all elections conducted by the Election Commission of India. It is only mandatory for elections to the Lok Sabha and the State Legislative Assemblies. The Election Commission can decide to use VVPAT for other elections as well, but it is not compulsory.
https://indianexpress.com/article/india/2024-prep-ec-to-replace-circuit-boards-of-2-2-lakh-vvpats-8567608/