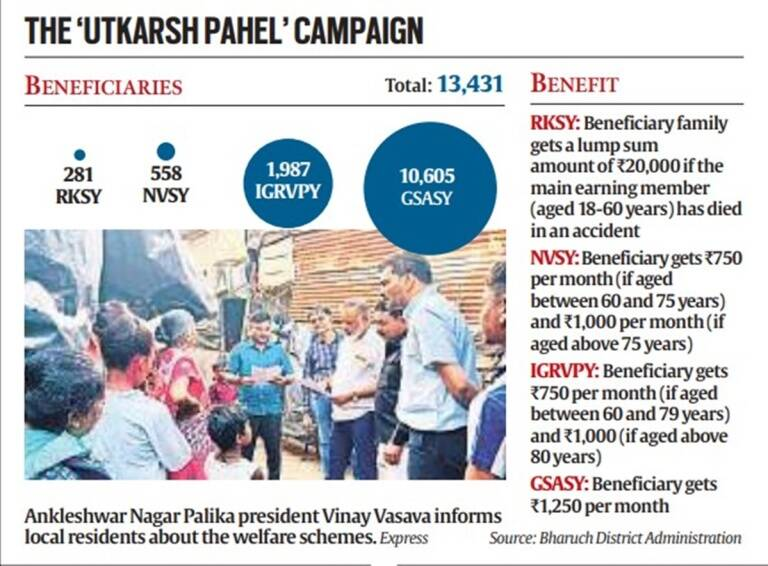 Copyright infringement not intended
In News
The Prime Minister of India has praised the Bharuch district administration and the Gujarat Government for covering 100% of beneficiaries under four national schemes for widows and senior citizens.

Indira Gandhi Rashtriya Vrudhhavasta Pension Yojana (IGRVPY).

Niradhar Vrudh Sahay Yojana (NVSY).

Ganga Swaroop Arthik Sahay Yojana (GSASY).

Rashtriya Kutumb Sahay Yojana (RKSY).

The district administration's effort to enroll all beneficiaries was named "Utkarsh Pahel".

https://indianexpress.com/article/governance/how-bharuch-achieved-100-under-four-welfare-schemes-8062887/
https://t.me/+hJqMV1O0se03Njk9