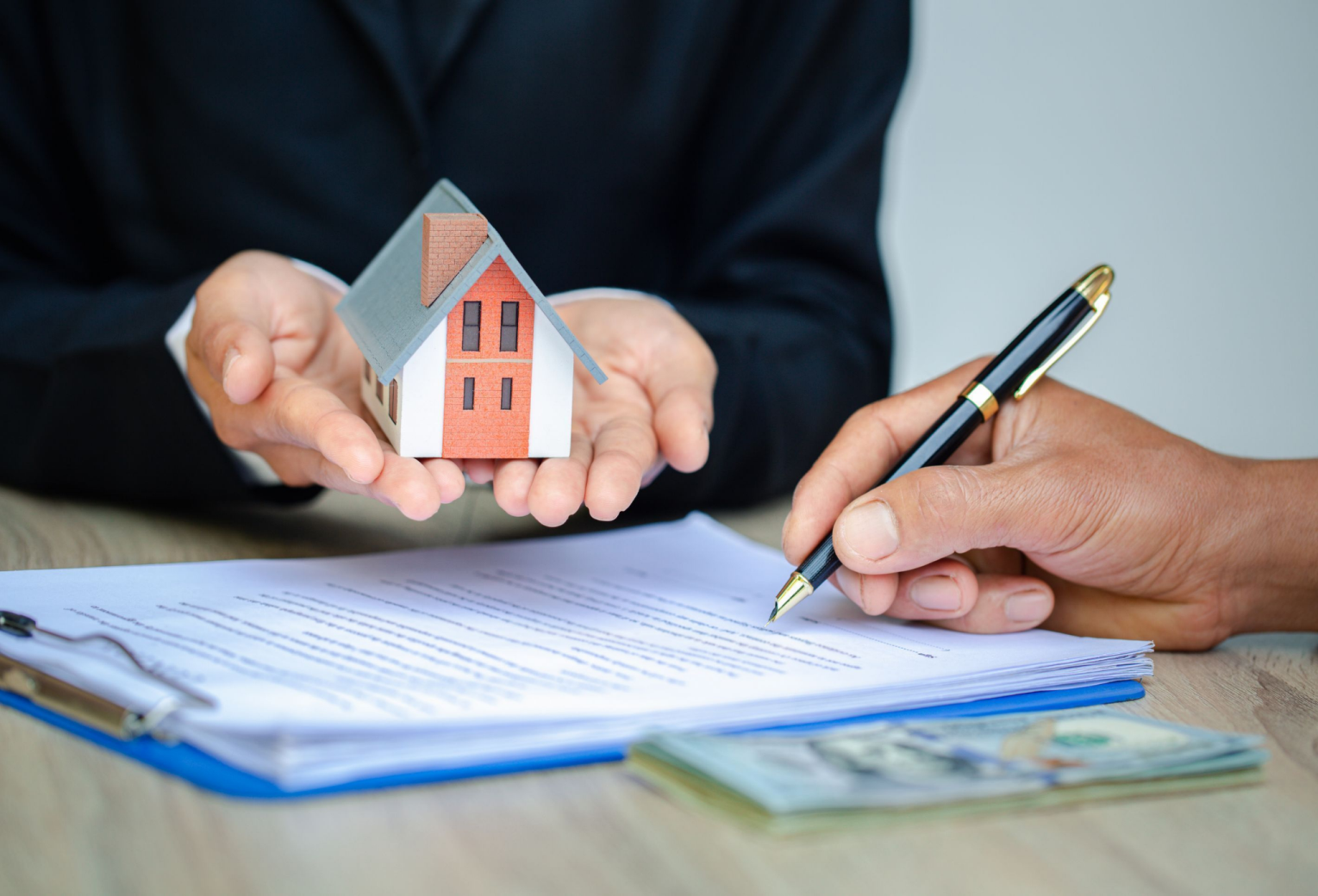 Copyright infringement not intended
Picture Courtesy: www.magicbricks.com
Context: The Supreme Court of India has ruled that rents receivable by a borrower can be assigned to a lender as an "actionable claim" under the Transfer of Property Act, 1882 (TPA).
Key Points and findings made by the Supreme Court
Under Section 3 of the Transfer of Property Act, "actionable claim" is defined to mean a claim to an unsecured debt, which does not have security through a mortgage of immovable property, hypothecation, or pledge. Additionally, it also includes a beneficial interest in movable property. Both of these categories are recognized as enforceable.

The Court found that debts, which are defined as actionable claims, can be transferred under the provisions of the Transfer of Property Act.
Transfer of Property Act 1882
The Transfer of Property Act 1882 (TPA) regulates the transfer of property in India. It contains specific provisions regarding what constitutes a transfer and the conditions attached to it.

According to Section 5 of the TPA, transfer of property means an act by which a living person conveys property, in present or in future, to one or more other living persons, or himself, or himself and one or more other living persons.
The act of transfer may be done in the following ways:
By sale

: Sale is a transfer of ownership in exchange for a price paid or promised or part-paid and part-promised.

By gift:

A gift is a transfer of certain existing movable or immovable property made voluntarily and without consideration, by one person, called the donor, to another.

By exchange

: Exchange is a transfer of two properties that are of equal value or consist partly of money and partly of property.

By mortgage

: A mortgage is a transfer of an interest in specific immovable property to secure the payment of money advanced or to be advanced by way of a loan, an existing or future debt, or the performance of an engagement which may give rise to a pecuniary liability.

By lease

: Lease is a transfer of a right to enjoy such property, made for a certain time, express or implied, or in perpetuity, in consideration of a price paid or promised, or of money, a share of crops, service or any other thing of value, to be rendered periodically or on specific occasions to the transferor by the transferee.

By charge:

Charge is a right created by any person who has an interest in property over such property for payment out of such property for any debt or other obligation. It does not amount to transfer but only creates an encumbrance on the property.

By easement

: Easement is a right which the owner or occupier of certain land possesses, as such, for the beneficial enjoyment of that land, to do and continue to do something, or to prevent and continue to prevent something being done, in or upon, or in respect of certain other land not his own.

By will:

Will is a legal declaration of the intention of a testator with respect to his property which he desires to be carried into effect after his death. It does not amount to transfer but only takes effect after the death of the testator.
What are the Essential Elements of Transfer of Property?
There must be two or more living persons who are competent to contract. Living persons include individuals as well as juristic persons such as companies, associations, etc.

There must be a property which is capable of being transferred. Property includes both movable and immovable property. Immovable property includes land, buildings, hereditary allowances, rights to ways, lights, ferries, fisheries or any other benefit arising out of the land. The movable property includes goods, money, actionable claims etc.

There must be a valid mode of transfer as prescribed by law. The mode may vary depending on the nature and value of the property. For example, the sale and gift of immovable property require registration under the Registration Act 1908 while the sale and gift of movable property do not require registration but only delivery.
What are the Features of the Transfer of Property Act 1882?
It is a comprehensive and codified law that covers various aspects of the transfer of property by act of parties.
It is based on the principles of equity, justice and good conscience and aims to protect the rights and interests of both the transferor and the transferee.

It lays down the general rules and exceptions regarding the transfer of property

and also provides for various kinds of transfers such as sale, gift, exchange, mortgage, lease, charge, easement etc.

It also deals with various doctrines and concepts related to the transfer of property such as vested and contingent interest, election, apportionment, part performance, clog on redemption etc.

It also provides for the rights and liabilities of the parties

arising out of the transfer of property and the remedies available to them in case of breach or dispute.
Conclusion
The Transfer of Property Act 1882 is an important law that governs the transfer of property in India. It is essential to understand its provisions and implications before entering into any transaction involving property. It is also advisable to consult a legal expert before making any decision regarding the transfer of property.
Must Read Articles:
Adverse Possession: https://www.iasgyan.in/daily-current-affairs/adverse-possession
PRACTICE QUESTION
Q. What are the major challenges and opportunities presented by rapid urbanization in India, and how are policymakers addressing issues such as infrastructure development, housing, and sustainable growth in the face of this urban transformation?