ROOM TEMPERATURE SUPERCONDUCTIVITY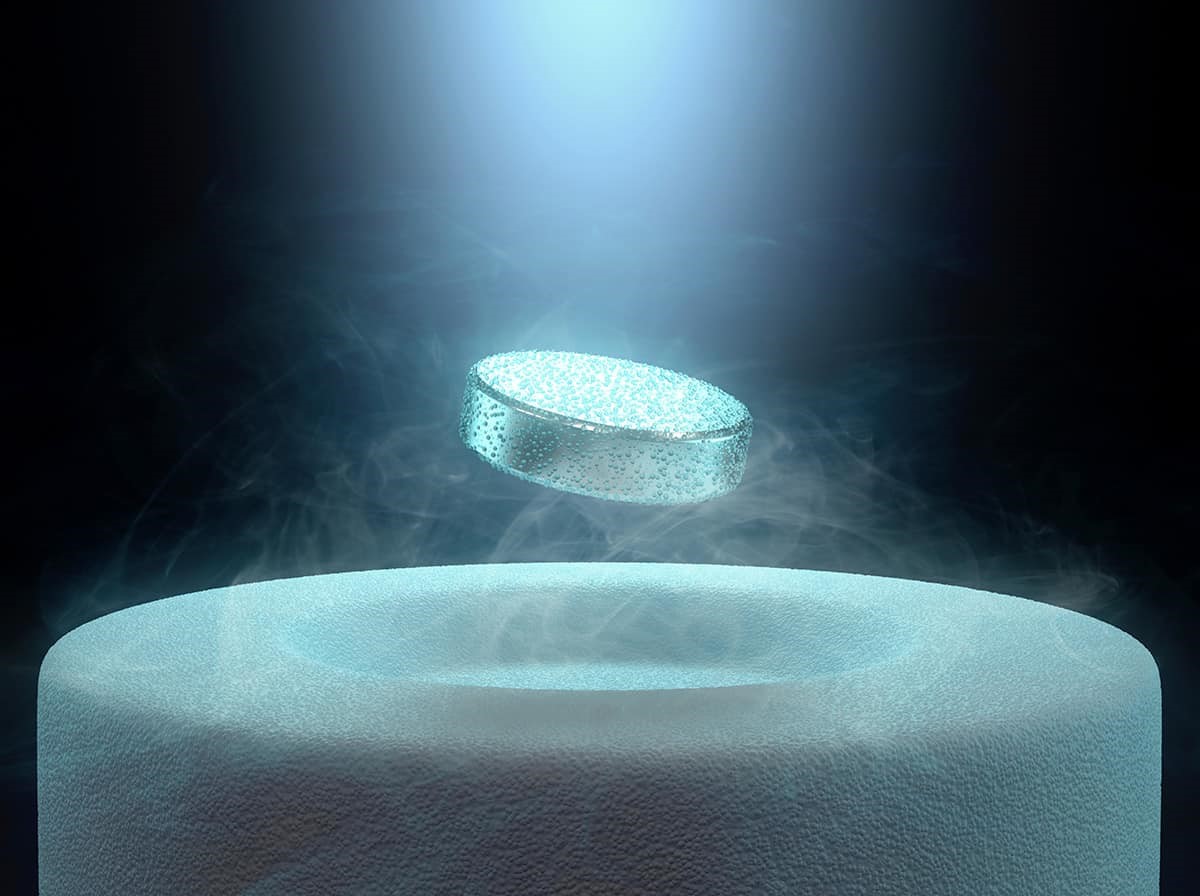 Disclaimer: Copyright infringement not intended.
Context
Recent claims by South Korean researchers of a lead-based compound showing superconductive properties at room temperature have sparked excitement and skepticism in the scientific community.
Details
Existing superconductors operate at extreme low temperatures, limiting their widespread application.
Superconductivity Explained
Superconductivity occurs when materials offer negligible resistance to electric current.

Resistance in electrical conductivity leads to energy losses and heat generation in appliances.

Eliminating resistance can lead to more efficient appliances and systems like MRI machines and Maglev trains.
Current Limitations
Superconductivity is achieved only at extremely low temperatures, close to absolute zero.

Materials like Mercury, Lead, Aluminum, Tin, and Niobium become superconducting at very low temperatures.

Some materials exhibit superconductivity at higher temperatures under increased pressure conditions.
The Quest for Room-Temperature Superconductors
Scientists seek a material showing superconductivity at room temperature and normal pressure conditions.

Many past claims of room-temperature superconductivity have faced scrutiny and skepticism.

The South Korean researchers' claim needs more supporting data to be convincing.
Potential Impact of Room-Temperature Superconductors
Revolutionize technology:

Super-efficient appliances, energy transmission, and storage systems.

Impactful scientific discovery:

A Nobel Prize-worthy breakthrough with wide-ranging applications.

Practical applications:

MRI machines, Maglev trains, and many other critical technologies can benefit.
Introduction to Superconductivity
Definition:

Superconductivity is the ability of certain materials to conduct electric current with zero resistance when cooled below a critical temperature.

History:

Superconductivity was first observed by Heike Kamerlingh Onnes in 1911 when he cooled mercury to extremely low temperatures.

Critical Temperature:

Each superconducting material has a specific critical temperature below which it exhibits superconductivity.
Phenomena and Properties
Zero Resistance:

Superconductors have zero electrical resistance, leading to the lossless flow of electric current.

Meissner Effect:

Superconductors expel magnetic fields from their interior when they transition into the superconducting state, resulting in the levitation of magnets above them.

Persistent Currents:

Superconducting loops can maintain current flow indefinitely once established, as there is no energy dissipation due to resistance.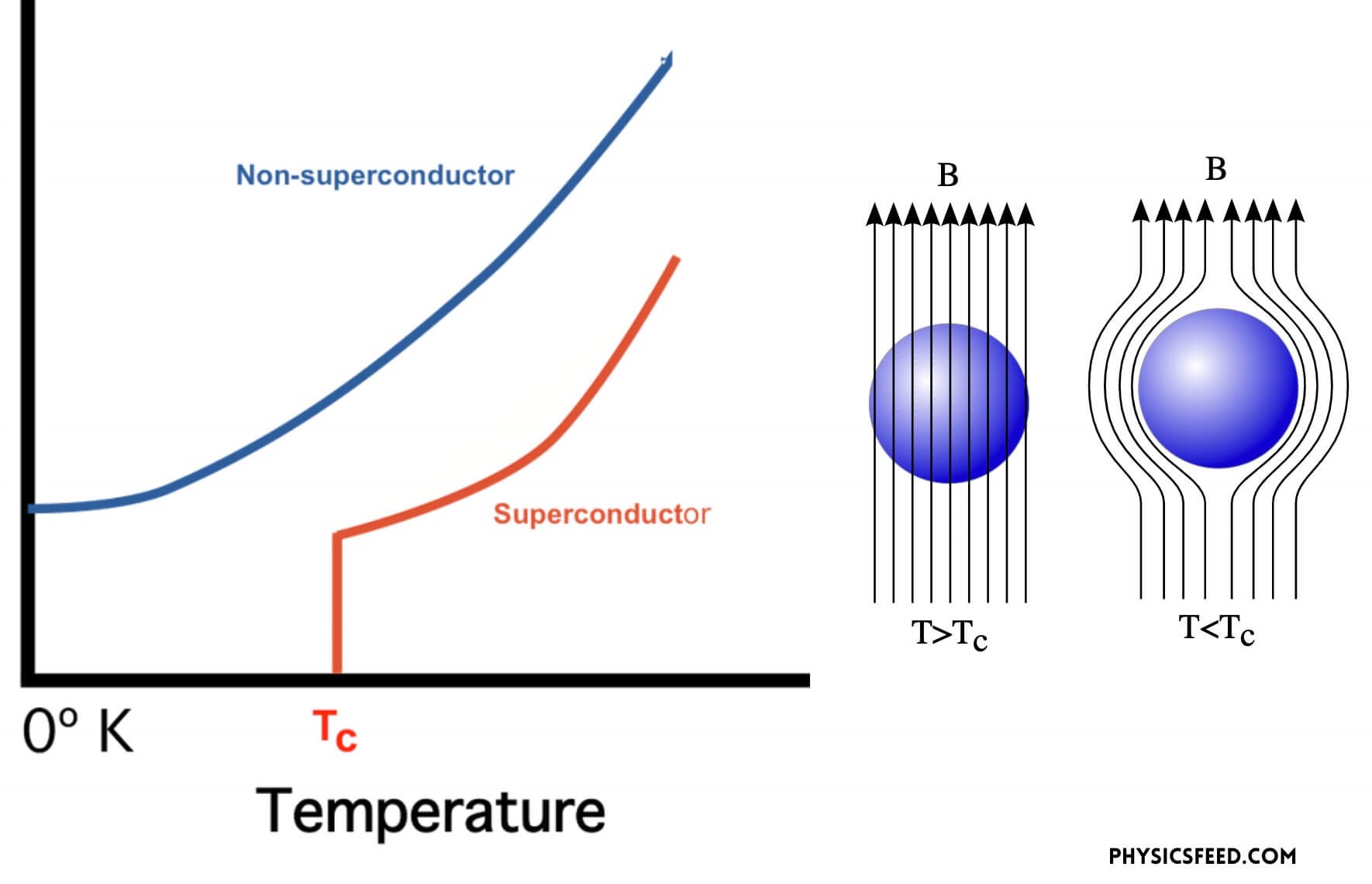 Types of Superconductors
Type I Superconductors:

They exhibit a sudden transition from normal to superconducting state at the critical temperature. Examples include lead and mercury.

Type II Superconductors:

They have a mixed state with both normal and superconducting regions below the critical temperature. Examples include niobium-titanium and yttrium-barium-copper-oxide (YBCO).
Applications of Superconductors
Magnetic Resonance Imaging (MRI):

Superconducting magnets are used in MRI machines, providing high-resolution images for medical diagnostics.

Particle Accelerators:

Superconducting magnets are essential components of particle accelerators like the Large Hadron Collider (LHC).

Magnetic Levitation (Maglev) Trains:

Superconducting materials enable frictionless movement of trains, reducing energy consumption and increasing speed.

Electricity Transmission:

Superconducting power cables can carry electricity with minimal loss, improving efficiency in power distribution.
Challenges and Limitations
High Cooling Costs:

Many superconducting materials require extremely low temperatures to maintain the superconducting state, which can be costly.

Fabrication and Material Challenges:

Some high-temperature superconductors are difficult to fabricate in large quantities.

Magnetic Field Limitations:

Strong magnetic fields can sometimes suppress superconductivity.
Current Research and Developments
High-Temperature Superconductors (HTS):

Research is ongoing to discover and develop superconducting materials that can operate at higher temperatures, making them more practical for various applications.

Quantum Computing:

Superconducting circuits are used in quantum computing due to their ability to represent qubits effectively.
Economic and Environmental Implications
The adoption of superconducting technologies can lead to significant energy savings, reducing greenhouse gas emissions and environmental impact.

The superconducting industry has the potential to stimulate economic growth through technological innovation and the development of new applications.
Future Prospects
The discovery of new superconducting materials and the advancement of existing ones may revolutionize various technologies and industries, enhancing their efficiency and performance.
Conclusion
The discovery of a room-temperature superconductor could revolutionize technology and lead to significant advancements in various fields. While skepticism remains due to past claims, the potential benefits are immense, making it a sought-after and groundbreaking scientific endeavor.
MUST READ ARTICLES:
https://www.iasgyan.in/daily-current-affairs/superconductivity
PRACTICE QUESTION
Q. Discuss the significance of the possible discovery of a room-temperature superconductor on technology and its potential impact on various sectors. (250 Words)
https://indianexpress.com/article/explained/explained-sci-tech/room-temperature-superconductivity-elusive-holy-grail-8872945/