RITES BECOMES INDIA'S 16TH NAVRATNA PSU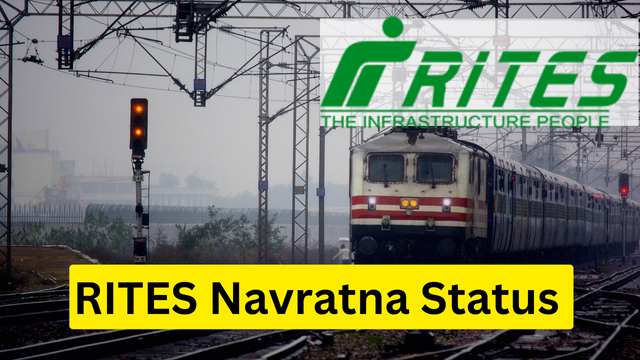 Copyright infringement not intended
Picture Courtesy: rajneetpg2022.com
Context: RITES Limited, a Public Sector Undertaking (PSU) under the Ministry of Railways, has been granted Navratna status by the Indian government.
Details
Navratna status is a special designation given to select PSUs in India based on their performance and financial stability
To achieve Navratna Status, a PSU must meet certain criteria set by the government
They should already have Miniratna-I status

and be categorized as a Schedule 'A' company.

They should have obtained an 'excellent' or 'very good' rating in the Memorandum of Understanding (MoU) for three out of the last five years.

They must have a composite score of 60 or above in six performance indicators.

They should report a net profit of more than Rs 5,000 crore for three consecutive years

and maintain an average annual turnover of Rs 25,000 crore for three years. Alternatively, it should have an annual average net worth of over Rs 15,000 crore for three years.
Navratna Status provides several benefits to the PSU
Navratna status grants financial autonomy to the PSU

, allowing it to make investment decisions independently, including mergers and acquisitions in India and abroad.

Navratna PSUs can invest in international ventures without seeking government approval

, although significant investments abroad still require approval from the Cabinet Committee on Economic Affairs (CCEA).

The Chief Executive of the PSU gains the authority to approve short-duration business trips abroad for functional directors in emergency situations, subject to intimation to the administrative ministry.
Conclusion
The Navratna status signifies strong financial performance, stability, and operational excellence, allowing the company greater flexibility in its business operations and expansions, both within India and internationally.
Must Read Articles:
NAVRATNA STATUS: https://www.iasgyan.in/daily-current-affairs/navratna-status
PRACTICE QUESTION
Q. What are the key challenges faced by Public Sector Undertakings (PSUs) in emerging economies, and what strategies can be implemented to enhance their efficiency and competitiveness in the global market?