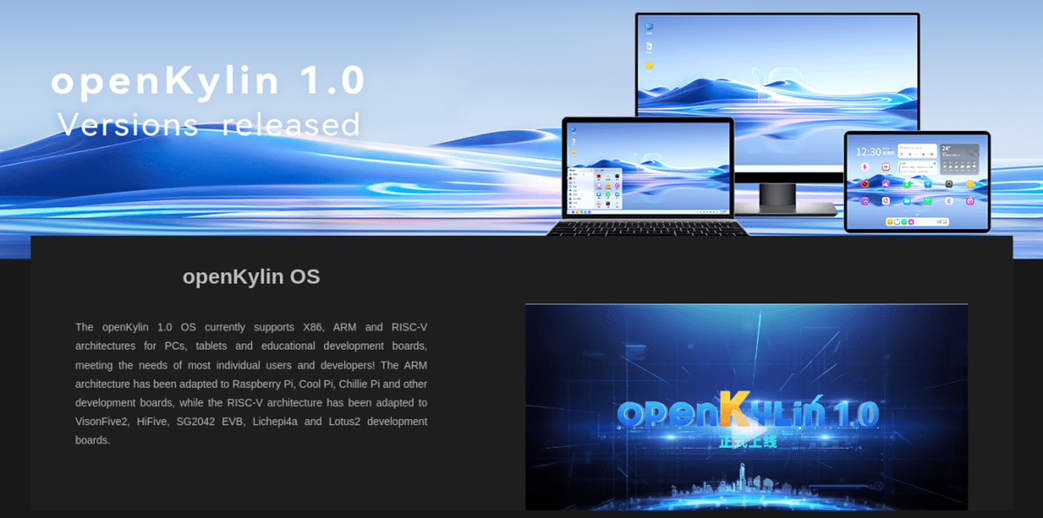 Copyright infringement not intended
Context: China has launched its computer operating system, named OpenKylin. The system is designed to reduce China's reliance on US technology, and it was developed by a consortium of Chinese companies led by China Electronics Corp.
Details
OpenKylin 1.0 is a Linux-based operating system

that was built by a community of around 4,000 developers. The system can be used in various sectors such as finance, energy, and space exploration.

It has a distinctive desktop environment called UKUI, which gives it a unique appearance compared to other Linux distributions.
China's tech industry has been focusing on developing its operating system that is independent of US technology. One of the companies that is working on this project is UnionTech Software Technology Co Ltd, which is developing an operating system called "Unity."

The project is supported by the China Industrial Control Systems Cyber Emergency Response Team, which is affiliated with the Ministry of Industry and information technology. The project also has the backing of more than ten software companies.
Objectives
To provide a free and open-source alternative to Windows, this is still widely used in China despite its security and privacy issues.
To provide a secure and independent operating system for China, this has been pursuing technological sovereignty and innovation for reasons of state security.
To provide a user-friendly and compatible operating system for desktops and devices, this can run Windows, Linux and Android applications with ease.
Keywords
Computer Operating System
A computer operating system is a software program that manages the hardware and other software resources of a computer.

It provides an interface between the user and the machine and allows the user to run various applications on the computer.

The operating system also handles tasks such as memory management, file system, security, networking, device drivers, and system services. Some examples of popular operating systems are Windows, Linux, macOS, Android, and iOS.
PRACTICE QUESTION
Q. The term "OpenKylin 1.0" was frequently seen in the news, it is related with;
A) Malware
B) Viral disease
C) Computer Software
D) New Star
Answer: C
Explanation: OpenKylin 1.0 is a Linux-based operating system developed in China. It is designed to meet the needs of Chinese users in government, military, and other fields. OpenKylin 1.0 features a customized user interface, a Chinese input method, and a calendar system that supports both the Gregorian and lunar calendars.
http://timesofindia.indiatimes.com/articleshow/101549750.cms?utm_source=contentofinterest&utm_medium=text&utm_campaign=cppst