Nemoleon ghoshi and Nemoleon madayiensis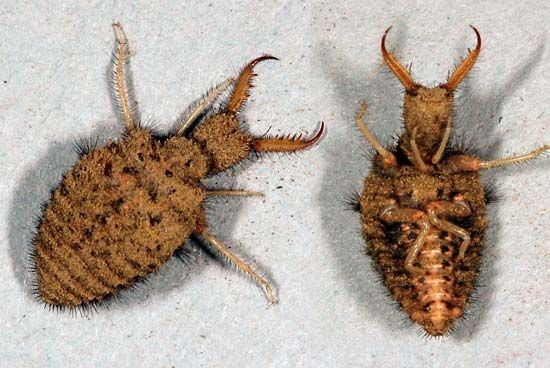 Disclaimer: Copyright infringement not intended.
Context
Scientists have discovered two new antlion species of the Myrmeleontidae family of order Neuroptera from Kerala.
Details
One of the species has been discovered in the forest area of Ranipuram in the Kasaragod district and Vallakadavu and Marayoor in the Idukki district. The species has been named Nemoleon ghoshi.
Another new antlion species has been discovered at Madayippara near the famous Madayi Kavu in Kannur district. The new species has been named Nemoleon madayiensis in reference to the distinct biological diversity of the region.
Antlions can be easily distinguished by their long distinct antennae.
They come under Order Neuroptera, which includes holometabolous insects.
Antlions are commonly known for their pit-building habit.
Larval stages of only some antlion genera construct the conical pits in loose dry soil as their predation strategy.
Larvae of Nemoleon do not build pits, live under the surface in loose soils where they are protected from direct sunlight, wind and rain. The genus Nemoleon is reported for the first time from oriental region.
This is the 5th and 6th antlion species reported from Kerala and 125th and 126th species from India.
PRACTICE QUESTION
Q. Recently, Nemoleon ghoshi and Nemoleon madayiensis was in the news. What is it?
1. Cicadas
2. Antlion species
3. Lepidoptera
4. Dragonflies
Choose the correct code.
A) 1
B) 2
C) 3
D) 4
Answer: B) 2. Antlion species
https://www.thehindu.com/news/national/kerala/two-new-antlion-species-discovered-from-kerala/article67314865.ece