NATIONAL MISSION FOR JUSTICE DELIVERY AND LEGAL REFORMS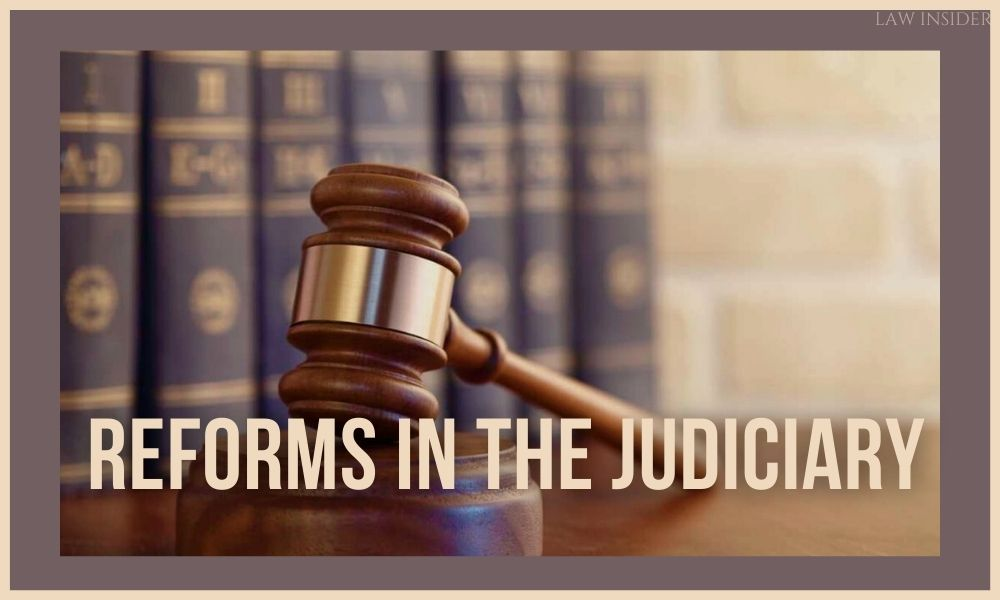 Copyright infringement not intended
In News
The Union Minister for Law and Justice has stated in the Rajya Sabha that the National Mission for Justice Delivery and Legal Reforms was set up for:

Increasing access by reducing delays in the judicial system.

Enhancing accountability through structural changes.

Setting performance standards and capacities.

Reduce pendency in the judicial system.

Improve infrastructure for courts including computerization.

Increase the strength of subordinate judiciary.

Create policy and take legislative measures in the areas prone to excessive litigation.

Introduce reforms in court procedure for quick disposal of cases.

Focus on human resource development.
Steps were taken for Judicial Reform
Centrally Sponsored Scheme (CSS) for the Development of Infrastructure Facilities for Judiciary has been extended till 2025-26 for the construction of;

Court Halls.

Residential Units.

Lawyer's halls.

Toilet complexes.

Digital computer rooms.

The Union

Government has been implementing the e-Courts Project for the digitalization of the district and subordinate courts.

All stakeholders can access information relating to judicial proceedings/decisions on the National Judicial Data Grid (NJDG).

E-Courts services such as details of case registration, cause list, case status, daily orders & final judgments are available to litigants and advocates through the web portal.

Judicial Service Centres (JSC) in all computerized courts.

E-Courts Mobile App, Video Conferencing facility.

500 e-Sewa Kendras have been set up at court complexes to facilitate lawyers and litigants needing assistance.

20 virtual courts have been set up in 16 States/UTs.

Sanctioned and working strength of judicial officers in District and Subordinate Courts has increased as follows:

Amendment to the Arbitration and Conciliation Act, 1996 has been made by the Arbitration and Conciliation (Amendment) Act 2015 for expediting the speedy resolution of disputes by prescribing timelines.

Establishing Fast Track Courts for cases of heinous crimes; cases involving senior citizens, women, children etc.
https://www.pib.gov.in/PressReleasePage.aspx?PRID=1843359