NAGORNO-KARABAKH CONFLICT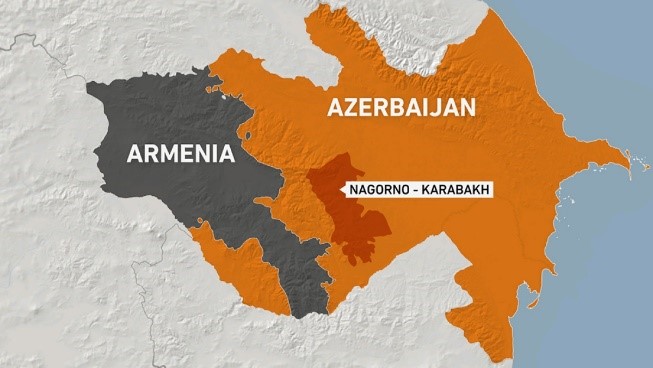 Disclaimer: Copyright infringement not intended.
Context
Armenian separatist forces in the disputed Nagorno-Karabakh region of the South Caucasus surrendered and agreed to a ceasefire.
Nagorno-Karabakh conflict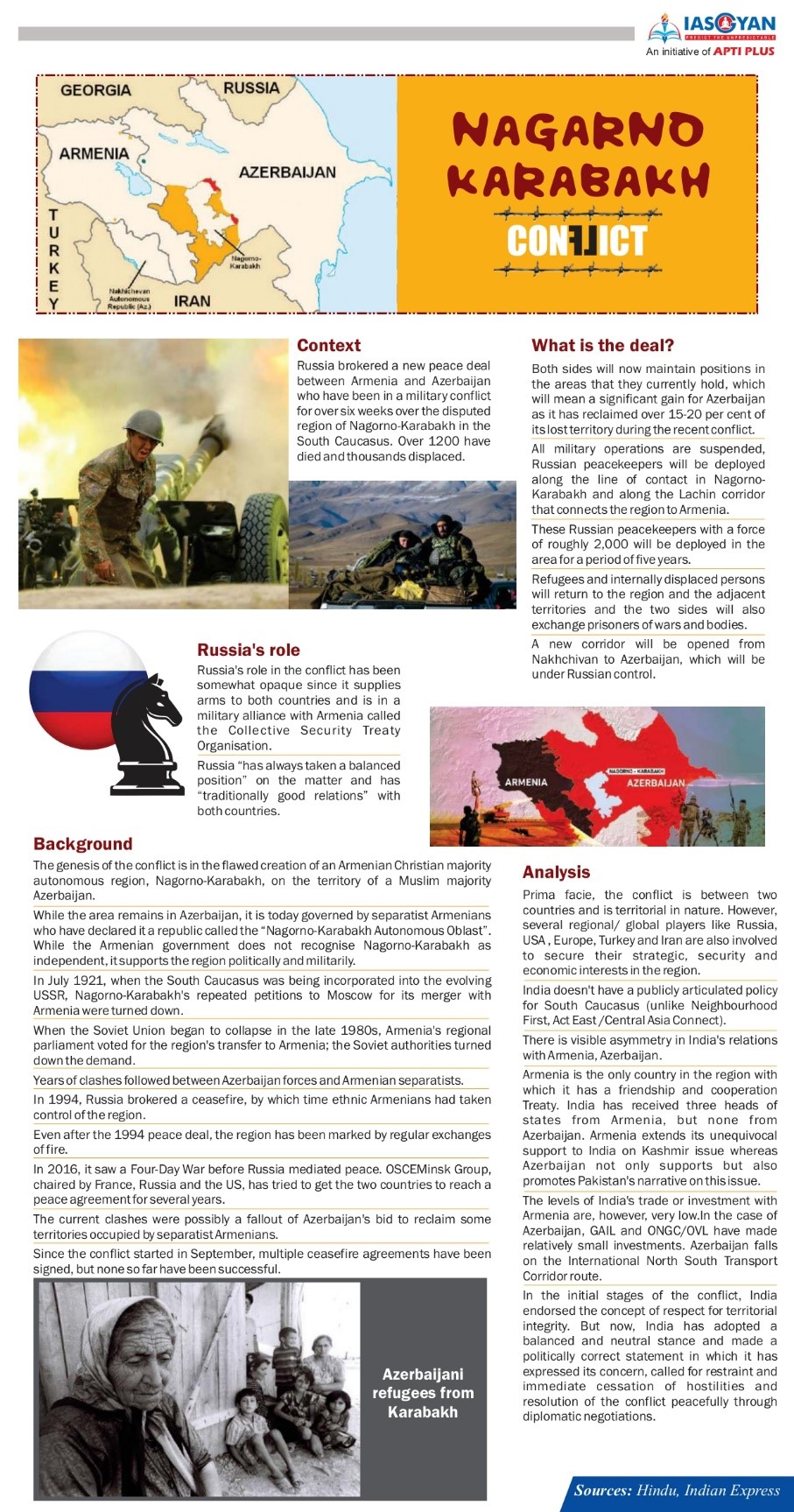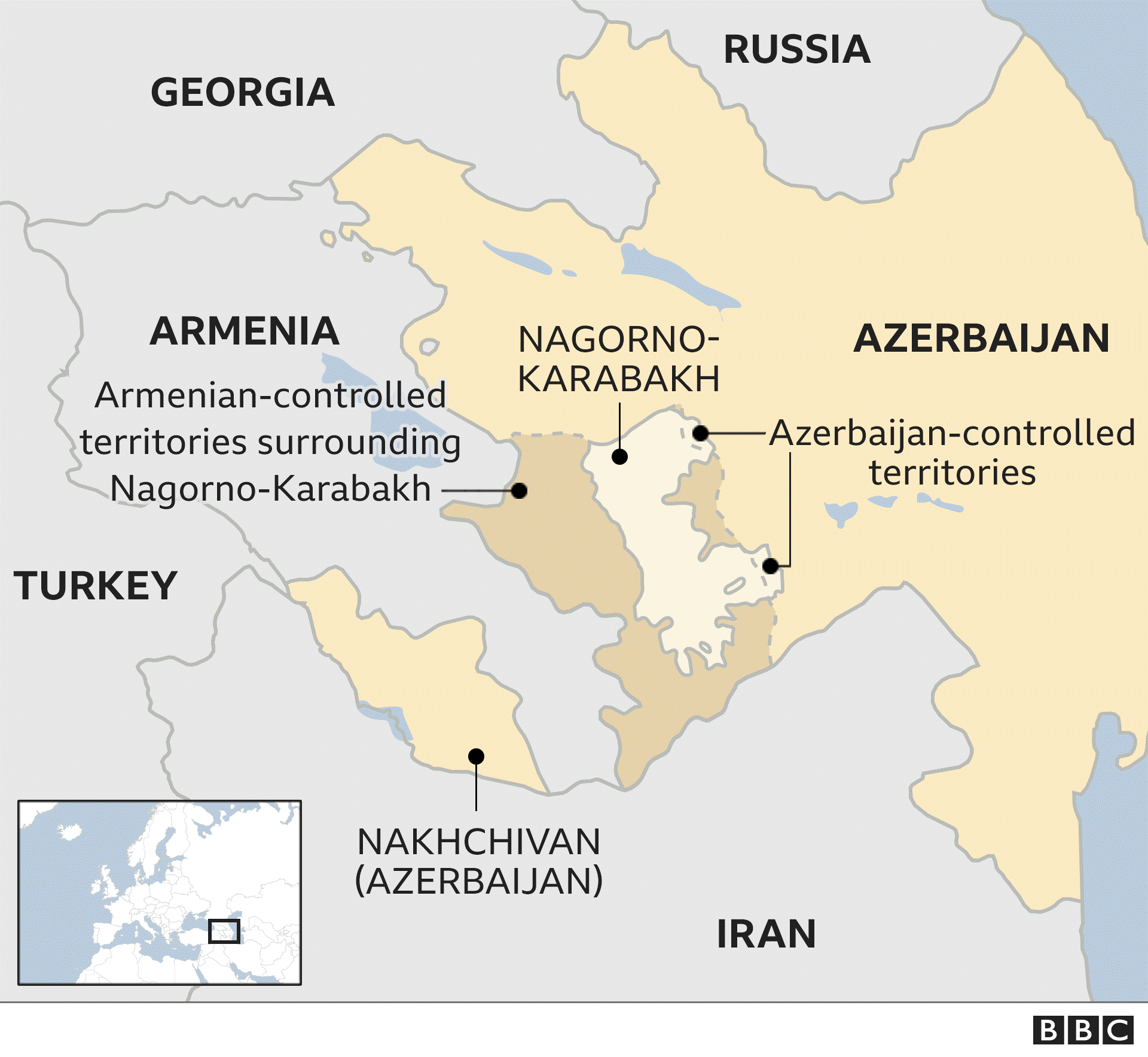 Where is Nagorno-Karabakh?
The territory lies in the mountainous South Caucasus region of Eastern Europe and Asia between the Black Sea and the Caspian Sea.
Azerbaijan and Armenia fought a bloody war over Nagorno-Karabakh in the late 1980s and early 1990s, and it has been the trigger for further violence in the years since.
The last major escalation in the conflict took place in 2020 when thousands of people were reported killed in six weeks of fierce fighting.
The deployment of Russian peacekeepers brought the fighting to a halt at the time, but tensions had been ratcheting up for months ahead of the latest military operation.
The story in a nutshell
Nagorno-Karabakh is part of Azerbaijan, but its population is majority Armenian. As the Soviet Union saw increasing tensions in its constituent republics in the 1980s, Nagorno-Karabakh voted to become part of Armenia - sparking a war that stopped with a ceasefire in 1994.
Since then, Nagorno-Karabakh has remained part of Azerbaijan but is controlled by separatist ethnic Armenians backed by the Armenian government.
Until recently, negotiations mediated by international powers had failed to deliver a peace agreement.
PRACTICE QUESTION
Q. Consider the following statements with reference to the Nagorno-Karabakh region.
1.Nagorno-Karabakh is a landlocked region in the South Caucasus.
2.The region possesses numerous mineral springs and deposits of zinc, coal, lead, gold, marble, and limestone.
3.It is internationally recognized as part of Armenia.
How many of the above are incorrect?
A) Only 1
B) Only 2
C) All 3
D) None
Answer: A) Only 1
It is internationally recognized as part of Azerbaijan.
https://www.iasgyan.in/daily-current-affairs/nagorno-karabakh-conflict