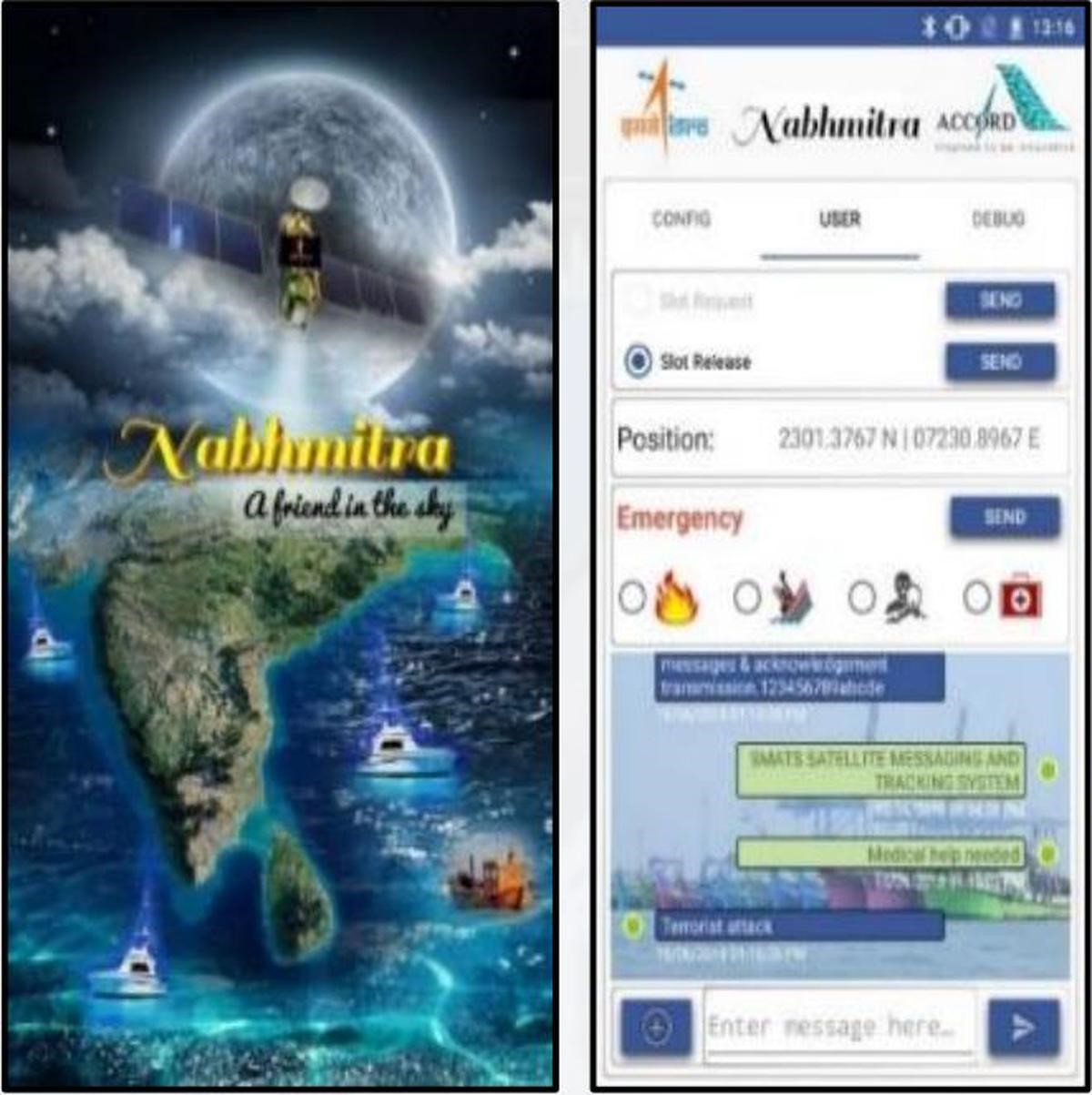 Disclaimer: Copyright infringement not intended.
Context
The Indian Space Research Organization (ISRO), in collaboration with the Space Applications Centre (Ahmedabad), has developed a revolutionary device named 'Nabhmitra' to enhance the safety of fishermen at sea.

Successfully tested at Neendakara, this satellite-based communication system promises two-way messaging services between fishing boats and the shore, catering to various aspects of fishermen's safety.
Details
Key Achievements and Features
Satellite-Based Communication
'Nabhmitra' stands as an innovative satellite-based communication system.

It facilitates seamless two-way messaging services, connecting fishing vessels with onshore authorities and control centers.
Localized Weather and Cyclone Warnings
The device plays a crucial role in conveying weather and cyclone warnings to fishermen.

Importantly, these alerts are communicated in the local language, ensuring effective and understandable communication.
Distress Messaging and Emergency Response
'Nabhmitra' becomes a lifeline in times of distress or emergencies.

Fishermen aboard a vessel can send distress messages to the relevant authorities through the device.

In emergency situations like capsizing or fire, a simple button press on the device establishes contact with the control center.
Location and Response Mechanism
Upon receiving a distress alert, the control center receives vital information including the boat's precise location.

Simultaneously, the crew on the fishing boat receives a response message from the control center.
Enhanced Maritime Information
The device's capabilities extend beyond safety.

It provides valuable insights into shipping channels, maritime boundaries, and fishing fields, empowering fishermen with comprehensive maritime information.
Impact and Significance
'Nabhmitra' addresses a critical need by significantly enhancing the safety of fishermen during their sea journeys.

It bridges communication gaps and provides a reliable means of seeking help during emergencies.

Beyond safety, the device empowers fishermen with valuable information that can optimize their fishing activities and routes.
Conclusion
The successful testing of 'Nabhmitra' at Neendakara marks a significant advancement in maritime safety and communication. ISRO's dedication to technological innovation continues to impact various sectors, with 'Nabhmitra' poised to revolutionize the safety and effectiveness of fishermen's journeys at sea. This device not only establishes a lifeline for fishermen but also serves as a testament to the potential of space technology in transforming real-world challenges into solutions.
PRACTICE QUESTION
Q. What is 'Nabhmitra'?
a) An ISRO satellite for weather monitoring
b) An advanced fishing net technology
c) A communication device for fishermen's safety
d) A marine navigation software
Correct answer: c)
https://www.thehindu.com/news/national/kerala/isro-developed-device-for-fishers-safety-successfully-tested-at-neendakara/article67241902.ece