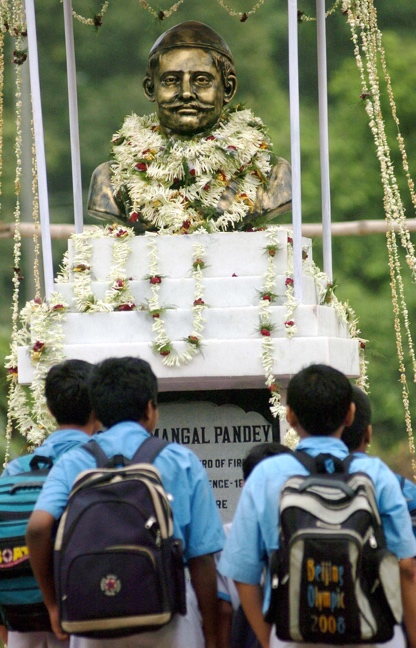 Copyright infringement is not intended
Context: 19th July is the birth anniversary of the 1857 Sepoy Mutiny hero. Prime Minister Narendra Modi paid tributes to the hero of Sepoy Mutiny Mangal Pandey on his birth anniversary, saying he ignited the spark of patriotism at a very critical period and inspired countless people.
About:
Pandey, a sepoy, had rebelled against his British officers in 1857, triggering a wave of uprising in what came to be regarded by many as India's first war of Independence before the colonial rulers managed to quell it.

Born in Uttar Pradesh in 1827, he was executed by the British in 1857.

He was from a high-caste Brahman landowning family that professed strong Hindu beliefs.

He joined the army of the British East India Company in 1849 and he was made a soldier (sepoy) in the 6th Company of the 34th Bengal Native Infantry, which included a large number of Brahmans.

He revolted against the East India Company for introducing cartridges that were greased with animal fat as it hurt the religious sentiments of the soldiers.
https://www.thehindu.com/news/national/pm-modi-pays-tribute-to-mangal-pandey/article65656964.ece