MAHARAJA BIR BIKRAM MANIKYA BAHADUR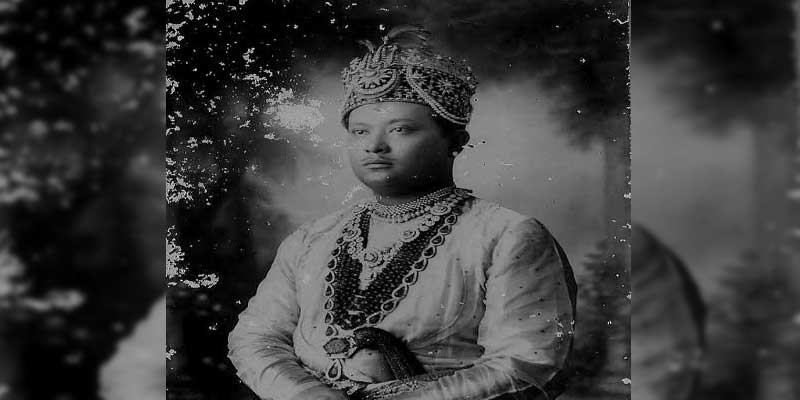 Disclaimer: Copyright infringement not intended.
Context
The Prime Minister, Shri Narendra Modi paid tributes to Maharaja Bir Bikram Manikya Bahadur on his birth anniversary.
Details
Maharaja Bir Bikram Manikya Bahadur, born on August 19, 1908, was a prominent royal figure who played a pivotal role in the modernization and development of the princely state of Tripura.
His reign marked a transformative period in Tripura's history, characterized by progressive reforms and visionary initiatives.
Early Life and Ascension
Bir Bikram Kishore Manikya Debbarma, later known as Maharaja Bir Bikram Manikya Bahadur, was born into the royal family of Tripura.
Educated at Mayo College in Ajmer, Rajasthan, and Harrow School in England, his diverse educational experiences influenced his forward-thinking mindset.
Reforming Tripura
Education
Maharaja Bir Bikram recognized the importance of education in societal progress.
He established the Maharaja Bir Bikram College (MBB College) in Agartala, aimed at providing quality education to his subjects. This institution continues to contribute to Tripura's educational landscape.
Infrastructure
Under his leadership, significant infrastructure projects were undertaken.
Road networks, bridges, and public buildings were constructed to enhance connectivity and elevate living standards across the state.
Healthcare
Understanding the significance of healthcare, he established hospitals and medical facilities, ensuring accessible and quality medical services for the people of Tripura.

This initiative contributed to improved healthcare outcomes.
Administrative Efficiency
Maharaja Bir Bikram introduced administrative reforms to enhance governance and efficiency.

His administration focused on inclusive policies that aimed at the welfare and upliftment of the people.
Cultural Preservation
While driving modernization, the Maharaja also emphasized the preservation of Tripura's cultural heritage.

He supported local arts, crafts, and traditions, ensuring that the state's identity remained intact.
About Tripura
Located in the northeastern part of India, Tripura is a state known for its cultural richness, ethnic diversity, and scenic landscapes.

With a rich history, vibrant festivals, and diverse communities, Tripura offers a unique blend of tradition and modernity.
Geography and Location
Situated between Bangladesh, Assam, and Mizoram, Tripura is characterized by its hilly terrain, lush valleys, and meandering rivers.

The state capital, Agartala, is a vibrant city that serves as the cultural and economic hub of the region.
Historical Significance
Tripura's history is intertwined with the reign of the Manikya dynasty.

The state has witnessed the influence of Hindu, Buddhist, and Muslim rulers, leaving behind architectural wonders and historical landmarks that tell the tale of its past.
Cultural Diversity
Tripura is a melting pot of ethnic communities, including the Tripuris, Reangs, and Chakmas.

Each community contributes to the rich cultural tapestry of the state through its distinct festivals, languages, and traditions.

The Garia and Ker festivals are celebrated with great enthusiasm, showcasing the indigenous way of life.
Traditional Arts and Crafts
The state's traditional arts and crafts reflect its cultural heritage.

Exquisite bamboo and cane crafts, intricate handwoven textiles, and pottery showcase the artistic skills of the local craftsmen.

These crafts have gained recognition at both national and international levels.
Natural Beauty
The Jampui Hills offer stunning sunrise and sunset views, attracting nature lovers and adventure enthusiasts.

The Sipahijola Wildlife Sanctuary is a haven for eco-tourism, boasting diverse flora and fauna.
Economic Landscape
Agriculture forms the backbone of Tripura's economy, with rice being the staple crop.

The state's focus on horticulture, rubber cultivation, and sericulture has contributed to economic growth. Efforts towards industrialization and infrastructure development have further bolstered the economy.
Tourism Potential
Landmarks like Ujjayanta Palace, Neermahal Palace, and the Unakoti rock-cut sculptures attract tourists seeking to explore the state's rich heritage and artistic heritage.
Conclusion
Maharaja Bir Bikram Manikya Bahadur's legacy is etched in the annals of Tripura's history as a period of transformation and progress. His visionary leadership, marked by educational reforms, infrastructure development, and cultural preservation, continues to inspire generations. His commitment to the betterment of his subjects has left an indelible mark on Tripura's journey towards development and empowerment.
PRACTICE QUESTION
Q. Discuss the significant contributions of Maharaja Bir Bikram Manikya Bahadur towards the modernization and development of the princely state of Tripura. (150 Words)