Disclaimer: Copyright infringement not intended.
Context
An earthquake of magnitude 6.9 struck the Kermadec Islands region in New Zealand.
About
The Kermadec Islands are a

subtropical

island arc

in the South Pacific Ocean 800–1,000 km northeast of

New Zealand

's

North Island

, and a similar distance southwest of

Tonga

.

The islands are part of New Zealand.

The climate of the islands is subtropical.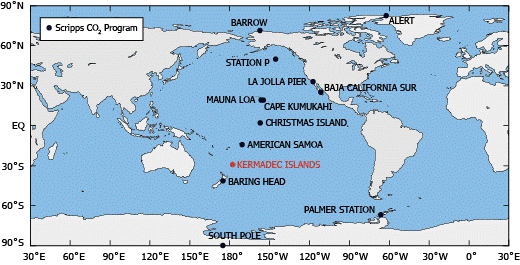 PRACTICE QUESTION
Q) Where is the Kermadec Islands situated?
a) Australia
b) New Zealand
c) Indonesia
d) Thailand
I. Only a
II. Only b
III. Both a and b
IV. Neither a nor b
Answer: Option b
https://www.indiatoday.in/world/story/magnitude-earthquake-strikes-kermadec-islands-in-new-zealand-2342581-2023-03-04