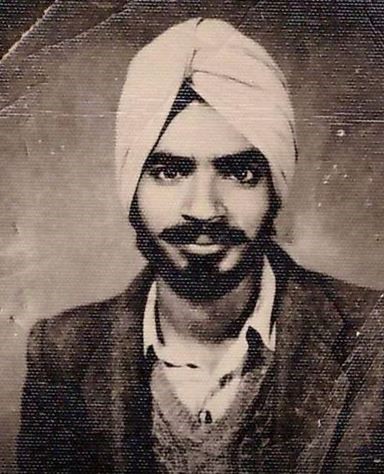 Disclaimer: Copyright infringement not intended.
Context
On this year's Independence Day, Punjab Chief Minister Bhagwant Mann commemorated the memory of the late activist Karnail Singh Isru.

He passed away on the same day in 1955, while actively participating in the Goa Liberation Movement, a campaign dedicated to securing the state's integration into India.

Isru, along with satyagrahis, participated in a march from Pune to Goa in 1955 at a time when the state was under Portugese colonial rule.
Details
Roles he played in India's freedom struggle
Isru's unwavering dedication to the cause of freedom was deeply influenced by his experiences in Punjab's struggle against colonial rule.

He aligned himself with the Communist Party of India (CPI) and became a fervent advocate for liberating Goa from Portuguese colonial dominance. Embracing this mission, Isru became an integral part of a group of Satyagarhis—devotees of Gandhian principles—marching towards Goa.

He paid the highest price while actively engaged in the Goa Liberation Movement, dedicating himself to the cause of securing the state's integration into India.

Tragically, his life was cut short during a confrontation with Portuguese forces.
Who was Karnail Singh Isru's
Born on September 9, 1930, in Chak village (which is now located in Pakistan).

Isru encountered the loss of his father during his early years and was subsequently nurtured by his mother.

His upbringing was characterized by a profound commitment to justice and an intense yearning for freedom.

Isru's admiration for national heroes like Bhagat Singh and Udham Singh, along with their dedication to the freedom movement, ignited a fire within him.

His engagement with student unions and subsequent alignment with the CPI mirrored his unwavering commitment to the cause.
Lasting impact on India's history
Isru, in the company of fellow Satyagarhis, embarked on a journey toward Goa, guided by the leadership of Sahodrabai Rai.

Their collective goal was to confront colonial rule and establish India's sovereignty within the region.

His sacrifice and commitment to this cause serve as a reminder of the struggles and aspirations that surrounded the fight for India's freedom.

Isru's affiliation with the Communist Party of India (CPI) demonstrated his commitment to social justice and the fight for India's independence.
Conclusion
Karnail Singh Isru's contributions exemplify the spirit of sacrifice, determination, and the quest for justice that characterized the broader freedom struggle in India.
PRACTICE QUESTION
Q. Most of the freedom fighters sacrificed their lives in the war for independence. Even more crucially, these freedom fighters served as catalysts, igniting the spirit of resistance and encouraging others to stand against injustice. Critically Analyze. (250 Words)
https://indianexpress.com/article/explained/explained-history/punjab-karnail-singh-isru-goa-liberation-movement-8894007/