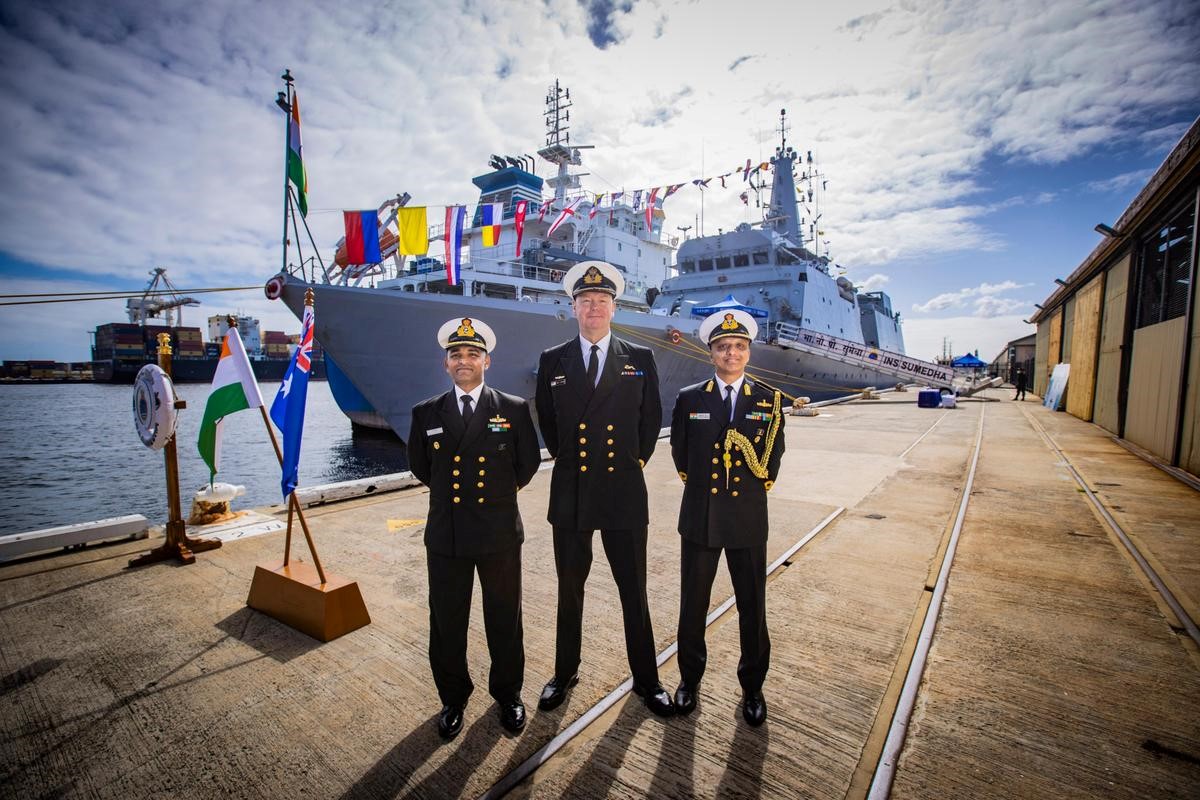 Disclaimer: Copyright infringement not intended.
Context
The Indian Navy Ship (INS) Sumedha participated in Exercise Bright Star-23.
Details
INS Sumedha exercised with the navies of Egypt, Italy, Greece, Cyprus, and Qatar.
The exercise allowed the exchange of best practices and collaborative training and infrastructure rounds to ensure maritime security.
READ ABOUT INS SUMEDHA: https://www.iasgyan.in/daily-current-affairs/ins-sumedha-40
READ ABOUT EXERCISE BRIGHT STAR: https://www.iasgyan.in/daily-current-affairs/exercise-bright-star-23#:~:text=Exercise%20Bright%20Star%20is%20a,conduct%20training%20together%20in%20Egypt.
PRACTICE QUESTION
Q. Consider the following statements.
1.Exercise Bright Star is a series of biannual combined and joint military exercises led by the United States and Egypt.
2.INS Sumedha is a ship of the indigenously built Saryu class Naval Offshore Patrol Vessels (NOPV).
3.Yudh Abhyas is an annual training practice between the United States Army the and Indian Army.
4.Zayed Talwar is a Bilateral Exercise between India and the UAE Navy.
How many of the above are correct?
A) Only 1
B) Only 2
C) All 3
D) All Four
Answer: D) All Four
https://theprint.in/world/egypt-ins-sumedha-participates-with-several-navies-in-exercise-bright-star-23/1764440/