Grand Ethiopian Renaissance Dam (GERD)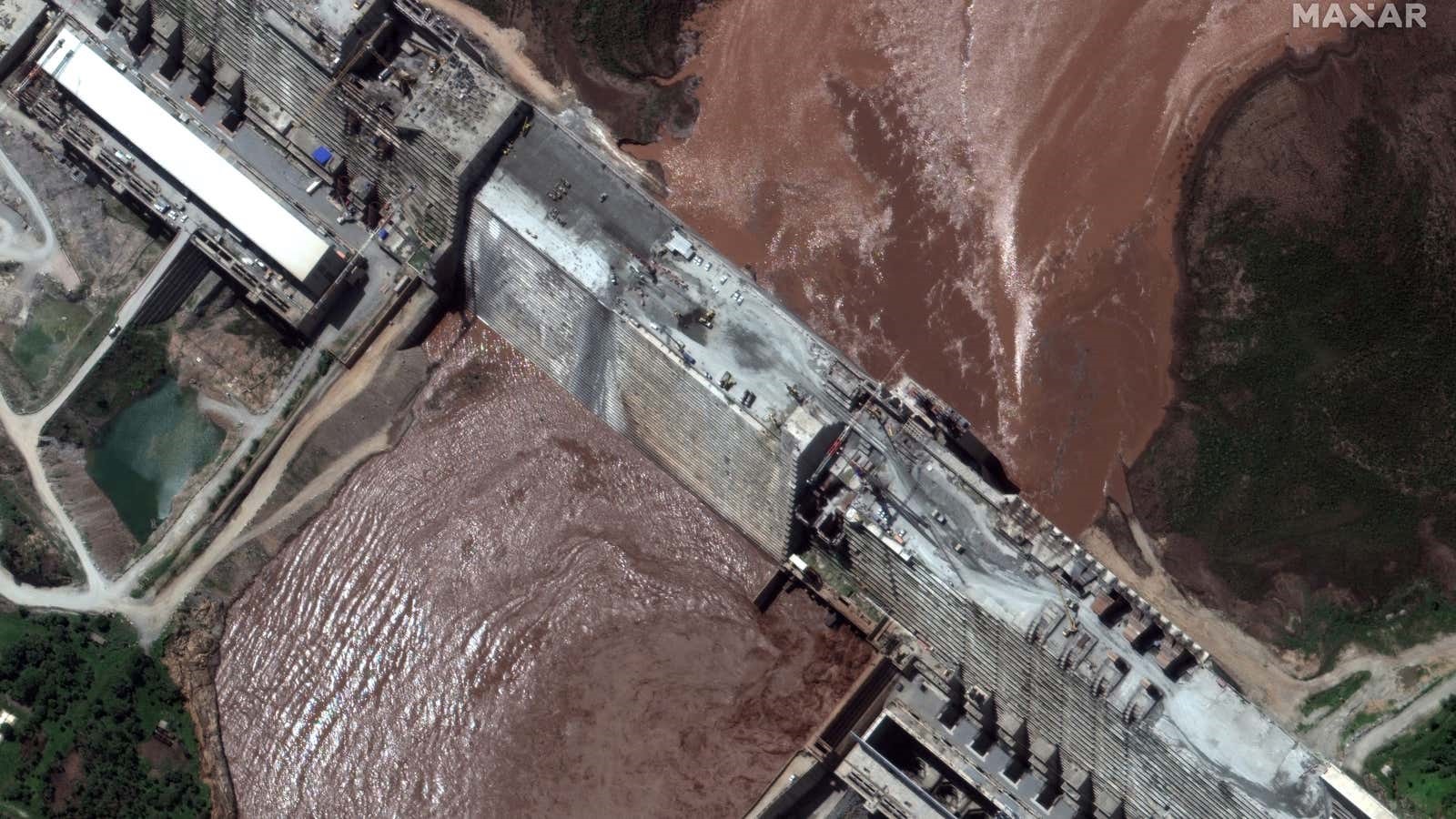 Disclaimer: Copyright infringement not intended.
Context
The announcement on Sunday came just a fortnight after the three countries resumed negotiations, after a lengthy break, on an agreement that takes account of the water needs of all three.

Egypt and Sudan fear the massive $4.2bn GERD will severely reduce the share of Nile water they receive and have repeatedly asked Addis Ababa to stop filling it until they have all reached an agreement on how it should work.
Facts on Grand Renaissance Dam
Location
The GERD, formerly known as the Millennium Dam, is located in Ethiopia's Benishangul-Gumuz area, close to the Sudanese border.

It is situated on the Blue Nile, one of the Nile River's major tributaries.
Capacity:
When completed, the dam will be Africa's largest hydroelectric power facility, with a capacity of 6.45 Gigawatts.
Features:
It is a gravity-type roller-compacted concrete (RCC) dam with two power stations, three spillways, and a saddle dam.

The main dam is 145 meters high and 1,780 meters long.

It will produce a reservoir that will cover 1,875 square kilometers and hold 74 billion cubic meters of water.
Some key points
It is Africa's largest dam project, with long-term consequences for the Nile, the continent's longest river.

The hydroelectric dam is being built in Ethiopia's lowlands on the Nile (Africa's north-flowing river).

Concerns: The Nile is threatened by severe pollution, climate change, and Egypt's expanding population.

Egypt is one of the world's driest countries, with 95% of the population residing along the Nile (or its overflowing Delta).

It is nearly entirely reliant on the Nile for its water supply, and the construction of this project will reduce Egypt's water supply by 12-25%.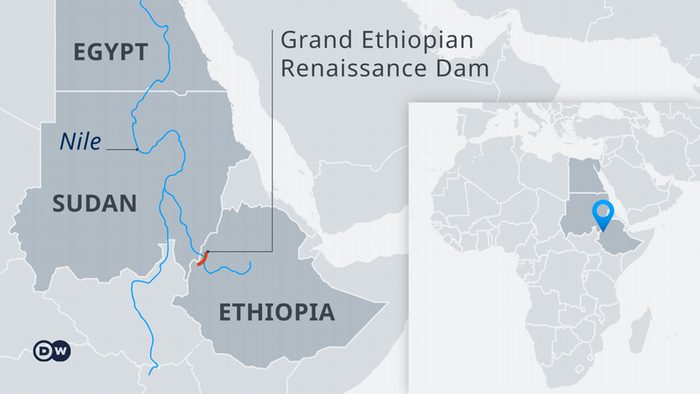 Dam's Importance for Ethiopia:
Ethiopia expects that this dam will generate around 6,000 megawatts of power, which will boost its industrial growth.

It can also create cash by exporting excess electricity to other regions.

Electricity shortages affect neighboring nations such as Kenya, Sudan, Eritrea, and South Sudan, and they may gain from the hydroelectric project if Ethiopia agrees to export electricity to them.
Egypt's Stand on Dam:
Egypt is concerned that Ethiopia's control of the water may result in decreased water levels within its borders.

Egypt relies on the Nile for 97% of its drinking water and irrigation needs.

The dam would jeopardize Egyptian inhabitants' food and water security, as well as their livelihoods.
Sudan's Stand on Dam:
Sudan is also concerned that if Ethiopia gains control of the river, it will have an impact on the amount of water Sudan receives.

Sudan, on the other hand, is likely to profit from the dam's power generation.

The river's controlled flow will spare Sudan from severe flooding in August and September. As a result, it has recommended shared dam management.
The Way Forward
To resolve the dispute peacefully, neighboring countries and international entities must mediate and facilitate.

If the attempt to end the conflict by promoting dialogue between the conflict parties fails, a compensation approach can be used in which the countries compensate each other for their losses.
PRACTICE QUESTION
Water dispute on the Nile River could destabilize the region. Discuss
https://www.aljazeera.com/news/2023/9/10/filling-of-grand-renaissance-dam-on-the-nile-complete-ethiopia-says
https://news.usc.edu/188414/nile-river-water-dispute-filling-dam-egypt-ethiopia-usc-study/