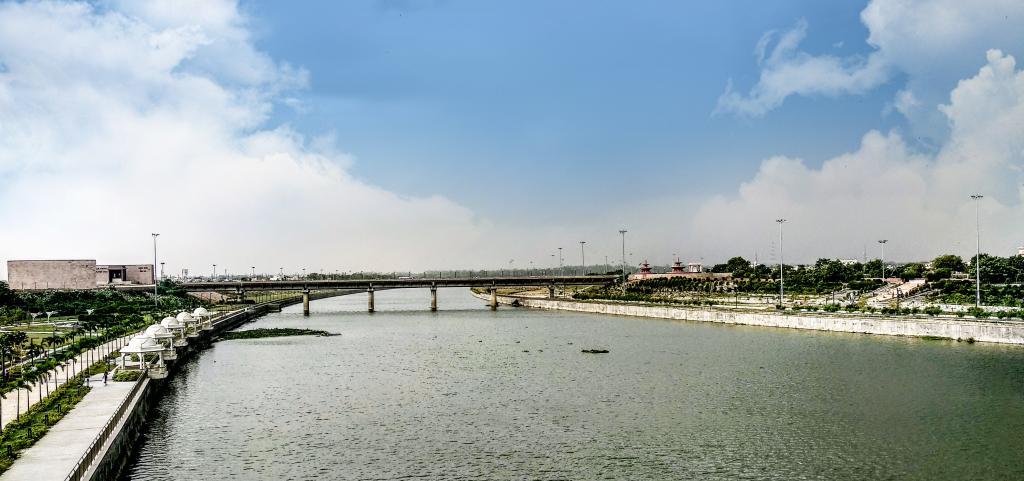 Disclaimer: Copyright infringement not intended.
Context
Controversy surrounding a government order (GO) issued by the irrigation department of the Uttar Pradesh government
Details
The Uttar Pradesh government issued a government order (GO) declaring the Gomti River as a "non-perennial river."

Water experts and river rights activists have criticized the GO.
Gomti River Background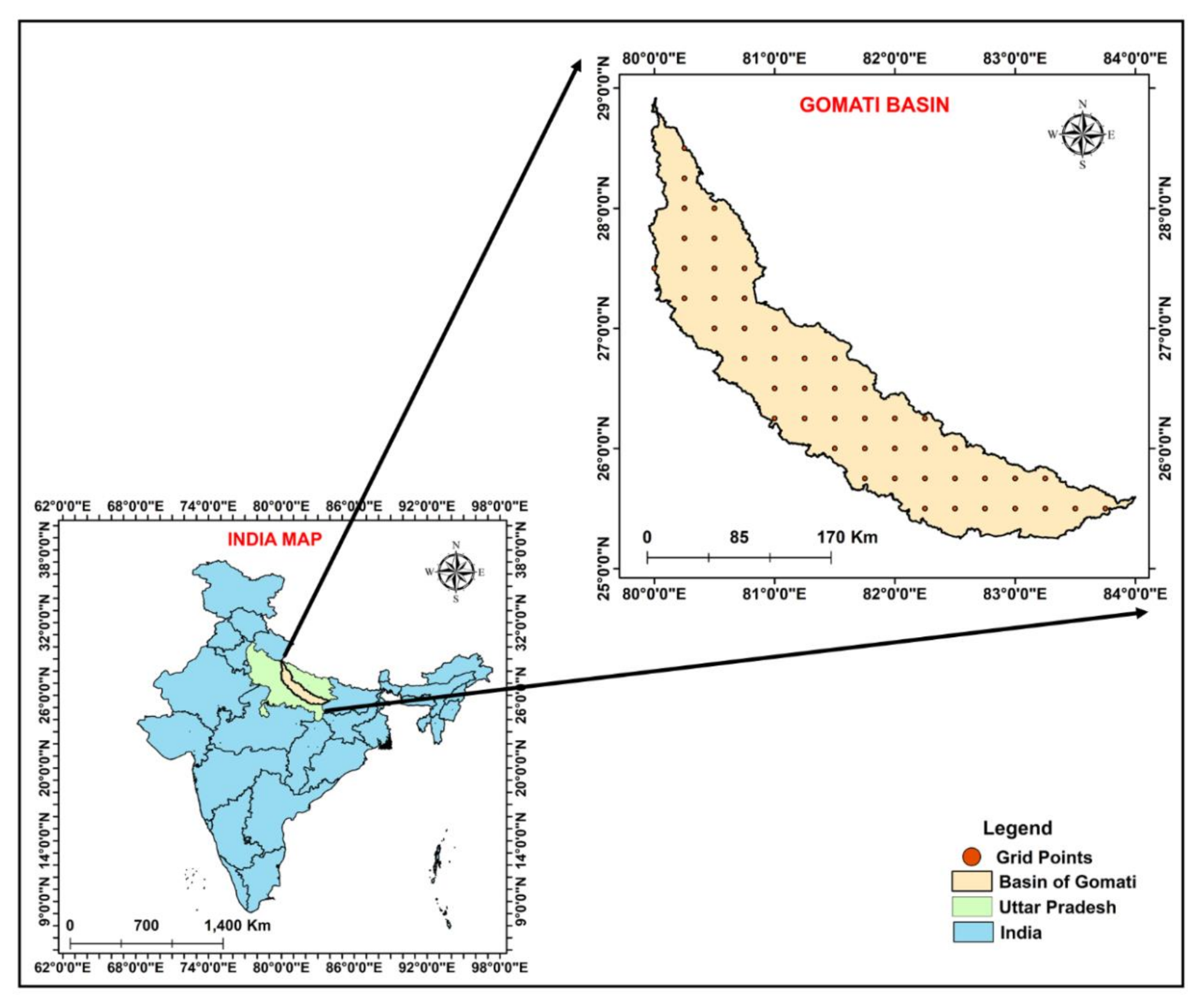 Disclaimer: Copyright infringement not intended.
Gomti is a tributary of the Ganga River and an alluvial river of the Ganga Plain.

It originates near Mainkot, from Gomat Taala lake (Fulhar Jheel) in Madhotanda, around 30 kilometers from Pilibhit town.

The river flows through Sitapur, Lucknow, Barabanki, Sultanpur, and Jaunpur before meeting the Ganga at Kaithi, Ghazipur district.

The total length of the river is about 960 kilometers.

Gomti supplies around 450 million liters per day of water to Lucknow.
Government Order Details
The GO was issued regarding floodplain zoning for 12 rivers, including Gomti.

The GO stated that Gomti is a non-perennial river, and environmental flow cannot be maintained throughout the year.

It also declared a 50-meter no-construction zone on both banks of the river.
Criticisms and Concerns
Water experts and activists argue that declaring Gomti as non-perennial is incorrect and undermines its importance.

The GO contradicts the Allahabad High Court's order to stop construction within 100 meters of the river's banks.

The declaration of Gomti as a seasonal river disregards its historical significance and the need for its continuous flow.
Environmental and Pollution Concerns
Gomti River is in dire need of protection from pollution, exploitation, and encroachment.

It is the fifth most polluted river in the country, according to a report by the Central Pollution Control Board (CPCB).
Chronology and NGT Case
The GO defining floodplains was related to a case being heard by the National Green Tribunal (NGT).

The NGT expressed dissatisfaction over encroachment and construction activities on the floodplains of rivers in 2018.

The state government issued the letter defining floodplain zoning for the 12 rivers in 2020.
Violation of High Court Order
The GO's no-construction zone declaration violates a 2010 Allahabad High Court order.

The court had ordered the UP government to stop all construction activities within 100 meters of Gomti River banks.
Importance of Environmental Flow
Experts argue that at least half of Gomti River's flow should be considered as an environmental flow (e-flow).

Gomti's flow mainly relies on groundwater,

emphasizing the need to ensure its continuous flow.
Lack of Notification and Public Awareness
Voluntary groups concerned with rivers in Lucknow claim they were not notified about the GO.

The GO came into public purview after the work on the green corridor project in Lucknow began.
Call for Protection and Sustainable Management
Efforts are needed to protect the Gomti River from pollution, exploitation, and encroachment.

Sustainable management strategies should be implemented to ensure the river's continuous flow and preservation of its ecological balance.
PRACTICE QUESTION
Q) Consider the following statements regarding Gomti river:
Gomti river is a major tributary of Yamuna

The Gomti River originates in the Himalayas
Select the correct statements using the codes below:
(a)1 only
(b)2 only
(c)Both 1 and 2
(d)Neither 1 nor 2
Answer: B
https://www.downtoearth.org.in/news/urbanisation/dte-exclusive-2020-order-on-floodplain-zoning-declaring-gomti-non-perennial-river-draws-flak-90655