Context
'Bonalu' festivities to begin in Telangana.
About
'Bonalu' is a traditional folk festival celebrated every year in the Telugu month of Ashadham (falling in June/July), in the twin cities of Hyderabad and Secunderabad, and some other parts of Telangana state.
The Bonalu festival involves devotees offering the traditional 'bonam' (derived from Bhojanam, meaning meals) to the goddess Mahankali at 25 temples.
The origin of this festival can be traced back to the 18th Century in the erstwhile Hyderabad State.
Other major festivals of Telangana: Bathukamma Festival and Sammakka Sarakka Jatara.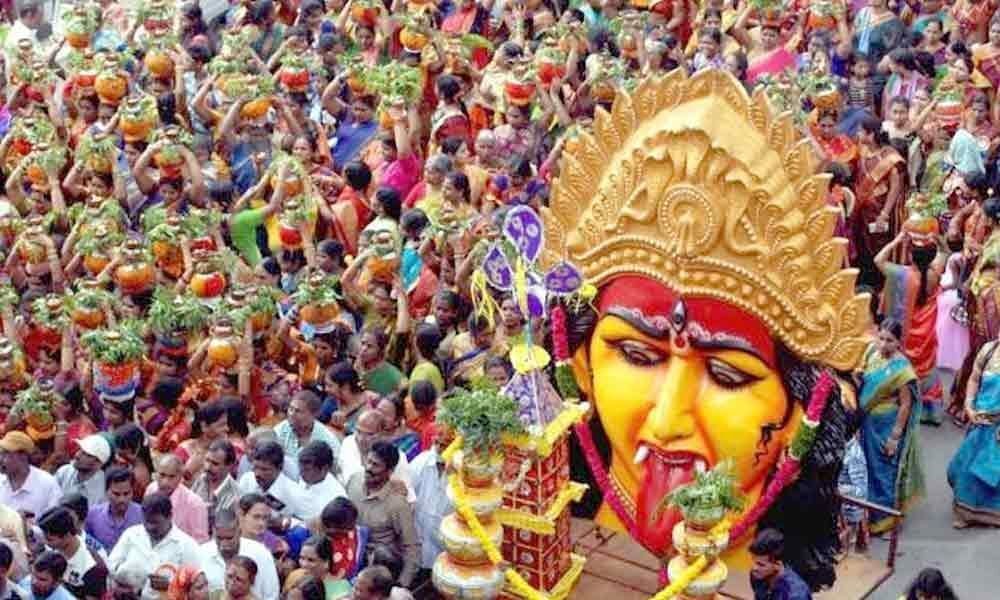 https://www.hindustantimes.com/india-news/bonalu-festivities-to-begin-in-telangana-officials-urge-covid-19-norms-101625966543502.html