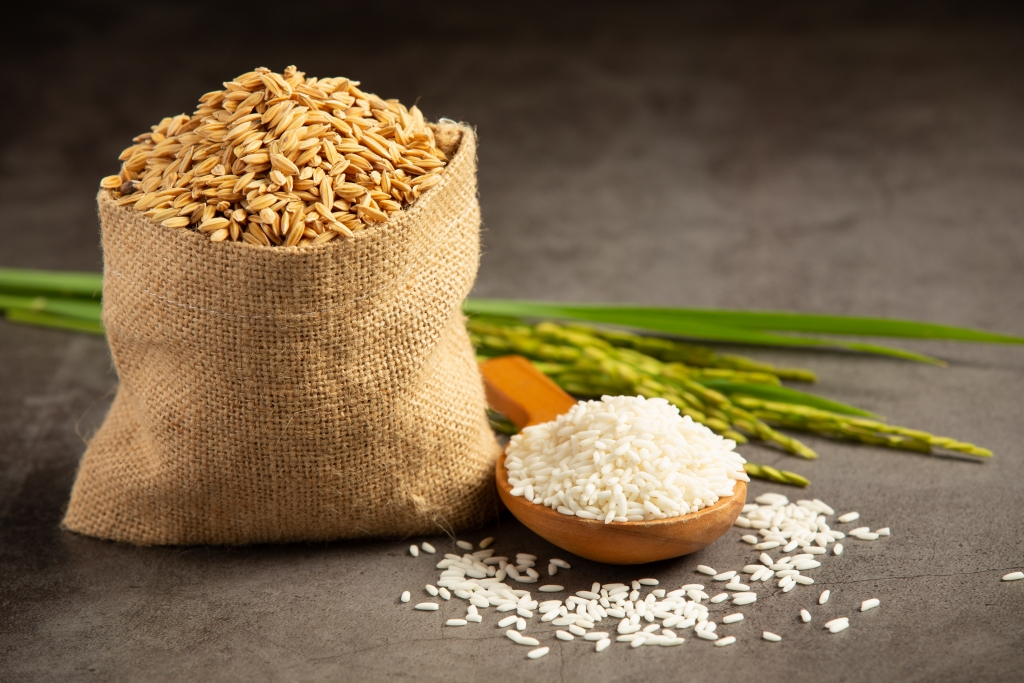 Copyright infringement not intended
Picture Courtesy: www.digitalworldeconomy.com
Context: The success of Basmati rice in India is a testament to the positive outcomes of research and collaboration between public sector breeding and the rice industry.
Key Highlights
Until the late 1980s, Indian farmers primarily cultivated traditional Basmati rice varieties characterized by tall plants, lodging issues, and low yields.

In 1989, the Indian Agricultural Research Institute (IARI) introduced the Pusa Basmati-1 (PB-1) variety, which was a cross between traditional Basmati and high-yielding non-Basmati rice. PB-1 exhibited improved characteristics, including a shorter plant height, higher yield, and faster maturity.

The introduction of PB-1 led to a significant increase in Basmati rice exports from India. By the turn of the century, India was exporting substantial quantities of Basmati rice, with PB-1 contributing significantly to the export share.

The real revolution came in 2003 with the release of Pusa Basmati-1121 (PB-1121). While it yielded slightly less than PB-1, PB-1121 had exceptional grain quality. Its long and slender grains elongated significantly upon cooking, making it highly desirable in both domestic and international markets.

In 2013, IARI introduced Pusa Basmati-1509 (PB-1509), which combined the yield potential of PB-1 with grain characteristics similar to PB-1121. Moreover, PB-1509 had a shorter crop cycle, allowing farmers to cultivate an extra crop, thereby enhancing their income.

In recent years, IARI scientists have focused on preserving yield gains by incorporating genes for disease resistance in Basmati varieties. For example, they developed varieties like Pusa Basmati-1885 and Pusa Basmati-1847 with built-in resistance against bacterial blight and rice blast fungal disease. This resistance reduces the need for chemical treatments, which helps maintain the premium quality of Indian Basmati rice in the global market.
Conclusion
The success of Basmati rice in India can be attributed to research efforts, the development of improved varieties, and collaboration between public research institutions and the rice industry. These advancements have not only increased yields but also enhanced the quality of Basmati rice, making it a valuable commodity in the global market, despite the challenges faced by farmers.
Must Read Articles:
Basmati Rice: https://www.iasgyan.in/daily-current-affairs/basmati-rice-5
https://indianexpress.com/article/explained/explained-economics/how-basmati-in-india-is-reaping-the-rewards-of-research-8944481/