AIR Discussions (December 4th Week)
MINERAL PRODUCTION AND DISTRIBUTION IN INDIA
Context
India's Mineral production in the country has gone up by 2.5 per cent in the month of October this year as compared to the same period last year.
Details
Production level of important minerals in September, 2022 were: Coal 580 lakh tonnes, Lignite 27 lakh tonnes, Natural gas (utilized) 2791 million cu. m., Petroleum (crude) 24 lakh tonnes, Bauxite 1667 thousand tonnes, Chromite 116 thousand tonnes, Copper conc. 10 thousand tonnes , Gold 92 kg, Iron ore 166 lakh tonnes, Lead conc. 22 thousand tonnes, Manganese ore 163 thousand tonnes, Zinc conc. 45 thousand tonnes, Limestone 305 lakh tonnes, Phosphorite 150 thousand tonnes, Magnesite 10 thousand tonnes, and Diamond 70 carat.

Important minerals showing positive growth during September, 2022 over September, 2021 include: Phosphorite (87.6%), Diamond (37.3%), Copper conc (18.5%), Coal (12.1%), Iron Ore (9.1%), Bauxite (5.5%) and Limestone (4.7%). Other important minerals showing negative growth include: Natural Gas (U) (-1.7%), Petroleum (crude) (-2.3%), Manganese ore (-4.7%), Magnesite (-15.3%), Chromite (-19.6%), Gold (-20.7%), Lignite (-22.0%), Lead conc (-30.1%), and Zinc conc (-66.1%).
Mineral Resources in India
India is richly endowed with mineral resources. Explorations have found over 20,000 known mineral deposits and recoverable reserves of more than 60 minerals.

11 states account for 90 % of the total number of operational mines (Andhra Pradesh, Orrisa, Chhattisgarh, Jharkhand, West Bengal, Maharashtra, Tamil Nadu, Gujarat, Madhya Pradesh, Rajasthan, and Karnataka).
Mineral Belts in India
Overall, India is home to the following mineral reserves:
Metallic and non-metallic minerals:

Iron, chromite, copper, mica, and manganese.

Energy reserves:

Coal, petroleum, thorium, and uranium.
Chota Nagpur Belt (Northeastern Plateau region)
Kyanite reserves (100%)

Iron ore (93%)

Coal (84%)

Chromite (70%)
The Himalayan Belt
Generally poor in metallic minerals
The Indian Ocean
Presence Mineral oil and Natural gas in Arabian Sea and Bay of Bengal

Contains poly-metallic nodules (around 4000 m deep under the ocean)

Comprises minerals like Phosphate, Manganese, Barium, Silicon, Iron Aluminium, etc.
The Midland Belt
Rich in Manganese, Bauxite, Copper, Graphite, Mica, Lignite, marble, and Limestone.

Stretch around the states of Jharkhand, Odisha, Madhya Pradesh, Maharashtra, and Andhra Pradesh.
The Western Belt
Constitutes non-ferrous metals

Spreads around the states of Maharashtra )oil resources and granaries near Mumbai coast), Gujarat and Rajasthan (sandstone, marble, granite, fullers, gypsum, etc)

Both Gujarat and Rajasthan are rich in salt production.
The South-western Belt
Contains rich deposits of iron ore

Located in the states of Goa (iron ore deposits), Kerala (thorium, Mozart, and bauxite clay) and Karnataka.
Coal Industries in India
Over 97% of the coal reserves surface along the river basins of Godavari, Mahanadi, Son, and Damodar.

Significant coal mining centers in India are Madhya Pradesh (Singhrauli), Raniganj, Jharia, and Bokaro.

Singareni collieries are the largest coal-producing firm in India
Coking Coal
Metallurgical coal or coking coal is a grade of coal that can be used to produce good-quality coke. Coke is an essential fuel and reactant in the blast furnace process for primary steel making. The demand for metallurgical coal is highly coupled to the demand for steel. Primary steelmaking companies often have a division that produces coal for coking, to ensure a stable and low-cost supply.
Coking coal is required for the following reasons:
To remove the oxide part from iron ore.

For the above process, blend the iron ore with carbon dioxide.

For this reason, coking coal comprises high carbon density as compared to lignite.

This variety of coal is suitable for heating.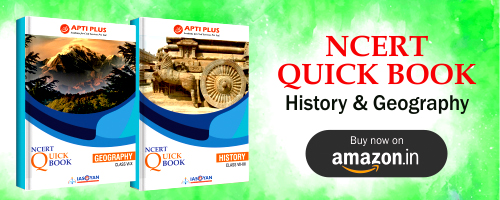 Iron
There are four types of iron ore:
Manganite:

used in electronic industries (around 70% of iron))

Hematite:

India as the second largest (after Russia) producer of this ore

Limonite:

Used in paint manufacturing industries (around 50% of iron)

Siderite:

Contains a mix of magnesium and manganese
Iron Industries in India
Most of the iron reserves are found in the states of Maharashtra (Ratnagiri), Jharkhand (Harizabag and Singbum), Chhattisgarh (Bailadila), Odisha, Goa, Karnataka (Bellary and Chitradurga), Andhra Pradesh, Telangana, and Tamil Nadu.

Kudremukh mines (one of the largest worldwide) in the Western Ghats export iron res to foreign nations.
Steel Industries in India
Jharkhand → Jamshedpur (TISCO), Bokaro

West Bengal → Durgapur, Burnpur

Odisha → Rourkela

Chhattisgarh → Bhilai

Andhra Pradesh → Visakhapatnam

Karnataka → Vishveshwarya

Tamil Nadu → Salem
Petroleum
Extracted from Sedimentary rocks
Digboi in Assam is a major petroleum-producing unit in India.

Major fields in Ankleshwar, Gujarat, Navagam, Lunej, Kosaniba, etc.

Also found in basins of rivers Godavari, Krishna, and Kaveri

There are 22 petroleum refineries in India.

Other major locations of petroleum deposits include KG basin, Saurashtra shelf, Brahmaputra shelf, and Bengal Bangladesh shelf.

Out of the 22 refineries, 17 are owned by the public sector.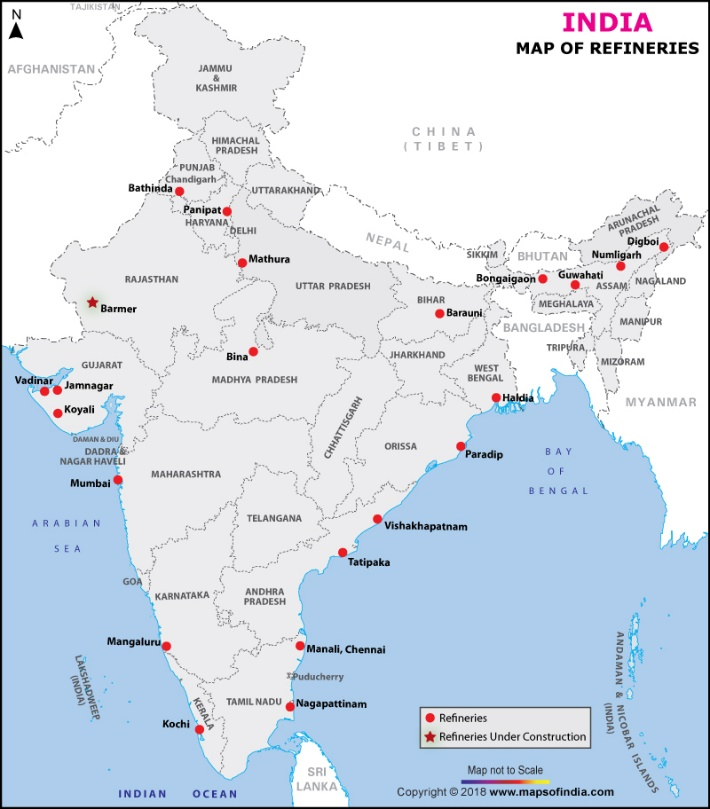 Natural Gas
Exercises a wide usage in petrochemical industries as a natural and compressed raw material.

An environment-friendly resource with low trances of carbon dioxide.

Generally found around the basin. Godavari-Krishna

A cross country gas pipeline of around 1700 km runs between Mumbai High and Bassein in the west and north India respectively.
In 1984, The Gas Authority of India was set up to monitor the sources of natural gas in the country.

Ethane, methane, propane, butane and hydrogen sulphide are the key gaseous contributors to natural gas.

Propane and Butane find wide usage in LPG (liquid Petroleum Gas)

Tight gas sands are present deep within the sedimentary rocks

TAPI (Turkmenistan- Afghanistan- Pakistan-India) is a natural gas pipeline stretching across these four countries.

IPI (Iran- Pakistan- India) is another natural gas pipeline covering these three nations

The government of India has proposed to install new natural gas pipelines between Iran and India and Russia, Central Asia, and India
Nuclear Energy Resources in India
Sources such as uranium and thorium comprise this category.

Dhaiwarrocks, Singbhum, Alwar, Jhunjhuru, Bhandara, Kullu, etc are some famous districts that contain these nuclear energy sources.

Tamil Nadu is the key source of thorium in the country.

The Atomic Energy Commission (1948) regulates the production of uranium and thorium in the country.

The major nuclear power plants in India are located in Narora (Uttar Pradesh), Kalpakkam (Tamil Nadu), Kota (Rajasthan) Kakrapar (Gujarat) and Kaiga (Karnataka).
Biogas
Rural areas feature as key consumers of biogas in the country.

Biogas is elementally composed of human and animal waste, shrubs, and farm waste.

Gobar gas is a famous source of biogas in India.

Biogas is a rich source of natural manure.

Overall, a very efficient source of events for domestic and agricultural uses.
Manganese
Odisha features like the heart of Manganese production in India (Bonai, Sundargarh, Gangpur, Korput).

Other Manganese producing states are Karnataka (Dharwad, Bellari, North Canara, Chitradurga, Tumkur, etc.), Jharkhand (Chaibasa), Madhya Pradesh (Bala Ghat), and Maharashtra (Nagpur, Ratnagiri, and Bandra).

Use to manufacture steel and ferromanganese alloy.

To produce 1 kg of steel, around 10kg of manganese needs to be processed

Manganese plants are generally located far from steel plants, adding to their disadvantage.
Copper
Copper deposits are mostly in the states of Jharkhand, Rajasthan (Jhunjhunu and Alwar districts), Andhra Pradesh (in Guntur),

Karnataka (in Chitradurga and Hasan) and Madhya Pradesh (Balghat mines).

Despite the above, India imports most of the premium quality copper (such as ballerina copper) from abroad.

One ton of copper requires a total of 1400 KW of energy.

Power plants located at Lonavala and Hyderabad recycle scrap copper

The overall yield of copper is low in India

Copper smelting leads to air pollution due to the release of sulphur dioxide gas.
Copper Refineries in India
Hindustan Copper → Khetri, Jhunjhunu district, Rajasthan

BALCO → Korba, Chhattisgarh

Hindalco (Birla) → Dahej, Bharuch district of Gujarat

Sterlite Industries → Tuticorin, Tamil Nadu
Mica
Andhra Pradesh produces a substantial amount of Mica in India.

Districts of Jaipur, Udaipur, and Bhilwara are some Mica producing regions in Rajasthan.

Karnataka and Kerala and West Bengal also produce Mica in large amounts.

Mica has excellent insulating and resistant properties against high voltage.

It can be beaten or spread into thin sheets for further use.

In Jharkhand, the mica belt is about 150 km long and 22 km wide.

It stretches around the Hazaribagh plateau.

In Rajasthan, the mica extends around Jaipur and Udaipur.
Bauxite
The leading producer of bauxite minerals in India is Odisha (34.9% of the country's total production).

Other Bauxite producing states are Gujarat (Bhavnagar and Jamnagar), Madhya Pradesh and Jharkhand (Lohardaga)

Usually found in places with laterite rocks in hills and plateaus.

Other important locations of rich bauxite deposits are Amarkantak plateau, Lohradaga, Katni-Jabalpur, Kolaba, Thane, Ratnagiri, etc.

It is useful to manufacture aluminum.

Generally found where there is a rich concentration of laterite rocks.
Aluminium-Bauxite Refining
There is an abundance of aluminum on this planet while bauxite can be extracted from specific remote locations.

Primarily, bauxite is crushed and blended with caustic soda to remove its impurities.

Further, the above blend is left for drying to remove moisture (alumina is obtained from this mixture).

This process of conversion also leads to weight loss.This subsequently reduces the transportation cost of the final product.
Aluminum Industries in India
UP → Hindalco (Birla)

Odisha → Hirakund (Birla), Jharsuguda (Vedanta)

Chhattisgarh → Korba (Vedanta)

BALCO → Ratnagiri, Maharashtra

NALCO → Koratpur, Odisha

MALCO → Mettur, TN
Lead and Zinc
India doesn't have sufficient lead and zinc ores and therefore most of these minerals in India imports from other countries.

Some of the lead belts in India are in Jharkhand (Toondoo) and Andhra Pradesh (Visakhapatnam).

Some of the zinc belts in India are in Rajasthan (Debari and Chanderia) and Kerala.
https://newsonair.gov.in/News?title=India%26%2339%3bs-mineral-production-goes-up-by-2.5%25-in-October-this-year&id=453185
National Education Society for Tribal Students
Context
National Education Society for Tribal Students, NESTS under Tribal Affairs Ministry will organize a two-day capacity-building programme from tomorrow for Eklavya Model Residential Schools teachers in Delhi.
National Education Society for Tribal Students (NESTS)
National Education Society for Tribal Students (NESTS), an autonomous organization established under Ministry of Tribal Affairs (MoTA).

NESTS aims at providing high-quality education to the tribal students in their own environment. Since 2019, NESTS has so far approved achieved many milestones and has approved 391 new schools.

The Ministry of Tribal Affairs and NESTS have targeted to complete construction of all 452 new schools and pending 67 schools under the old scheme by 2025.
https://newsonair.gov.in/News?title=NESTS-to-organise-two-day-capacity-building-programme-from-December-28-for-Eklavya-Model-Residential-Schools-teachers-in-Delhi&id=453059
Extended Range Version of Brahmos Air Launched Missile
Context
Indian Air Force today successfully fired the Extended Range Version of Brahmos Air Launched missile. The tests were conducted in the Bay of Bengal region from a SU-30MKI aircraft against a ship target.
BrahMos
The BrahMos is a medium-range stealth ramjet supersonic cruise missile that can be launched from submarine, ships, airplanes or land, notably being the fastest supersonic cruise missile in the world at the time of introducing.

I

t is a joint-venture between the Indian Defence Research and Development Organisation (DRDO) and the Russian Federation's NPO Mashinostroyeniya, who together have formed BrahMos Aerospace.

It is based on the Russian P-800 Oniks supersonic anti-ship cruise missile.

The name BrahMos is a portmanteau formed from the names of two rivers, the Brahmaputra of India and the Moskva of Russia.

It is claimed to be the fastest anti-ship

cruise missile

currently in operation.
Recent Air Launched Version
While the Air Launched version of the BrahMos Supersonic Cruise Missile has been tested multiple times in the recent past, the Extended Range Version is said to have capability of striking the targets located at around 350 kilometre compared to around 290 kilometre for the initial version.

The extended range capability of the missile coupled with the high performance of the SU-30MKI aircraft gives the IAF a strategic reach and allows it to dominate future battlefields.
Read all about Missiles: https://www.iasgyan.in/blogs/the-basics-of-missiles
https://newsonair.gov.in/News?title=Indian-Air-Force-successfully-test-fires-Extended-Range-Version-of-Brahmos-Air-Launched-missile&id=453174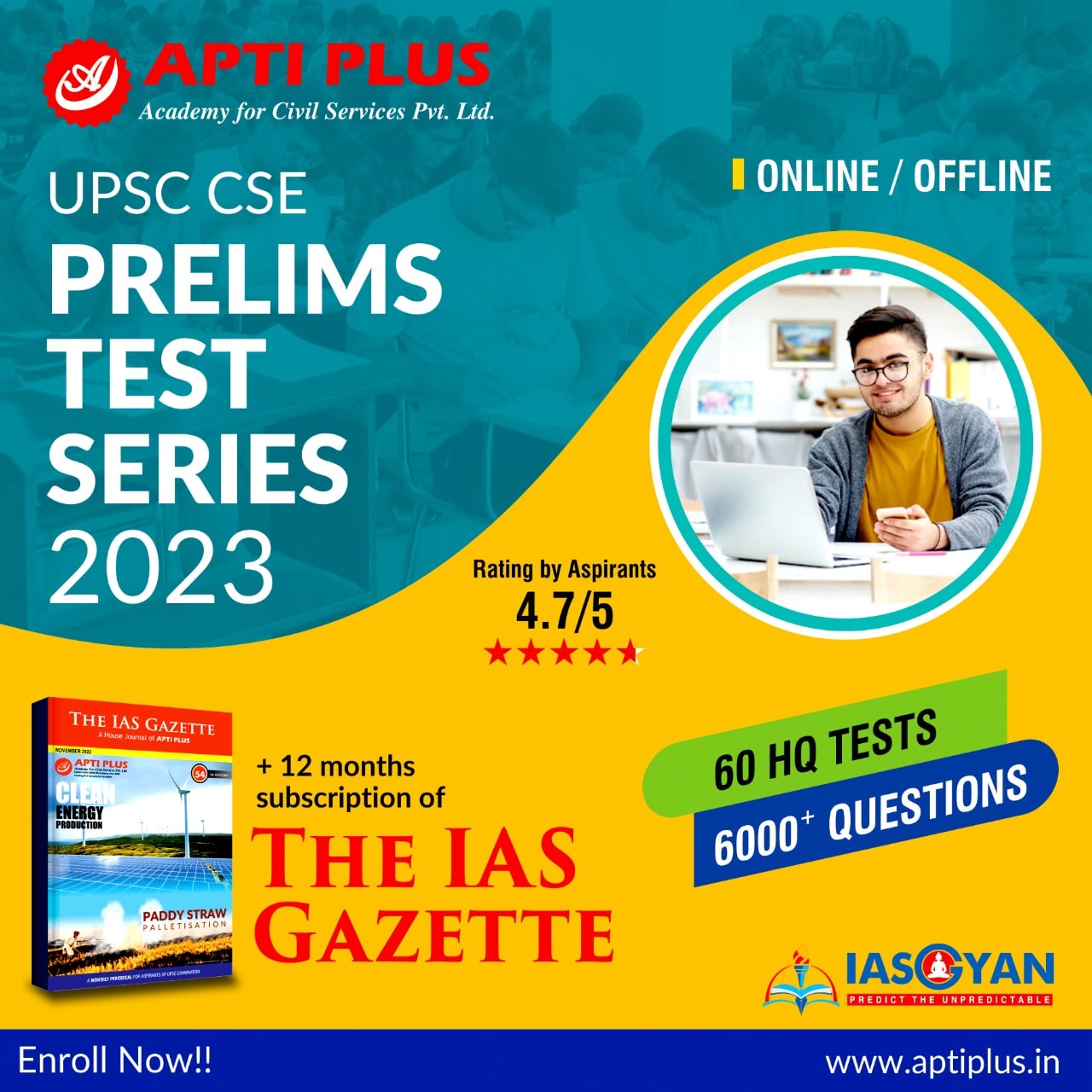 Guru Gobind Singh
Context
The 356th Birth Anniversary of Sri Guru Gobind Singh Ji Maharaj is being celebrated across the country.
About
The tenth Sikh Guru, a spiritual master, warrior, poet and philosopher. When his father, Guru Tegh Bahadur, was executed by Aurangzeb, Guru Gobind Singh was formally installed as the leader of the Sikhs at the age of nine.

Among his notable contributions to Sikhism are founding the Sikh warrior community called Khalsa in 1699 and introducing the Five Ks, the five articles of faith that Khalsa Sikhs wear at all times. They are: kesh (unshorn hair and beard since the Sikh decided to keep it), kangha (a comb for the kesh, usually wooden), kara (a bracelet, usually made of iron or steel), kachera (an undergarment), and kirpan (a small curved sword of any size, shape or metal).

Guru Gobind Singh is credited with the Dasam Granth whose hymns are a sacred part of Sikh prayers and Khalsa rituals. He is also credited as the one who finalized and enshrined the Guru Granth Sahib as Sikhism's primary scripture and eternal Guru.
https://newsonair.gov.in/News?title=356th-Birth-Anniversary-of-Sri-Guru-Gobind-Singh-Ji-Maharaj-being-celebrated-across-the-country-today&id=453163
iNCOVACC (BBV154)
Context
World's first Nasal Vaccine for COVID-19 is set to be rolled out in the fourth week of January 2023 across India. Developed by Bharat Biotech, iNCOVACC (BBV154), recently received approval from the Central Drugs Standard Control Organization (CDSCO) to be used as a heterologous booster dose.
iNCOVACC (BBV154)
(BBV154), will be administered as a booster dose for those above 18 years of age. The needle-free vaccine will be included in the CoWin app under India's vaccination programme.

This vaccine has the double benefit of enabling faster development of variant-specific vaccines and easy nasal delivery that enables mass immunization to protect from emerging variants of concern.

The vaccine is available for those who have not yet taken a precautionary dose.
What is an Intranasal Vaccine?
Vaccines are usually given through different routes, with the most common being injectable shots delivered into the muscles (intramuscular) or the tissue just between the skin and the muscles (subcutaneous).

Other routes of delivery, especially in some vaccines for infants, include administering the liquid solution orally instead of injecting. In the intranasal route, the vaccine is sprayed into the nostrils and inhaled.
Blood Cells and Immunity
The cells in our body deploy powerful countermeasures against viral infection. Antibodies, made by types of blood cells called B cells, are molecules that recognise and attach to parts of the virus. Other cells called T cells seek out and destroy virus-infected cells, removing the source of infection.
Working of vaccines in general
Generally, vaccines trigger a response in the blood. B cells, churn out antibodies — including a particularly potent disease-fighter called IgG — to roam the body in search of the virus.

T cells, either help B cells produce antibodies or seek out and destroy the infected cells.
Intra-nasal Vaccine
Vaccines that are injected through the nose or mouth tap into another set of immune cells that hang around mucosal tissues.

The B cells that reside theremake another type of antibody, called IgA, that plays a large role in destroying the airway pathogens.

In addition to this, the T cells that are residing nearby will be able to memorise the pathogens that it encountered and will lifelong scout the areas where these were first encountered.

The effectiveness of an intranasal vaccine was first seen in the 1960s when polio doses replaced its injected predecessor.

It targeted the body's immune response in the gut, where the virus thrives and many people who took the oral vaccine seemed to cancel out the infections even before they felt symptoms.
Decoding Blood Cells
https://indianexpress.com/article/explained/what-are-intranasal-covid-19-vaccines-more-effective-7747160/