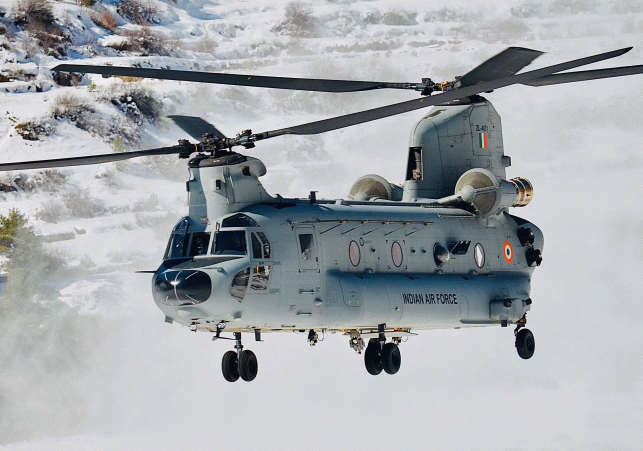 Disclaimer: Copyright infringement not intended.
Context
The Indian Air Force kickstarted its annual mega training exercise Trishul.
Details
About
Trishul training mission is a massive event, with large fleets of fighter aircraft participating, including the Rafale, Mirage 2000, and Su-30MKIs.
The military drills will also include heavy-lift transport planes and choppers such as the Chinook and Apache.
Garud Special Forces are also participating in the drills, in which all elements of air power are expected to be used.
Aim of the Exercise
The exercise is aimed at testing the command's operational preparedness and given its scale and complexity, a high-level of coordination and preparedness involved.
Location
The drills will take place in the northern sector, which includes Ladakh, Himachal Pradesh, Jammu & Kashmir, and Punjab.
https://theprint.in/defence/india-kicks-off-massive-military-exercise-along-china-pakistan-borders-to-carry-on-through-g20/1744980/