Lansdowne to be renamed Jaswantgarh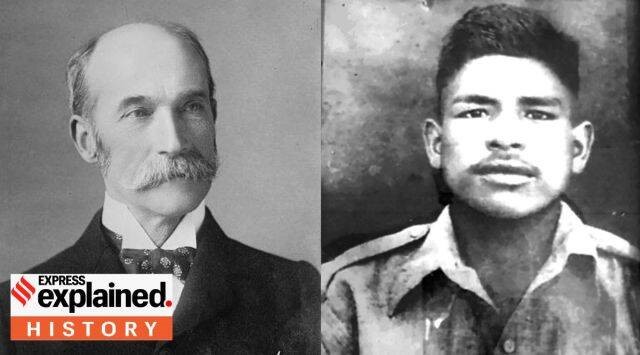 Disclaimer: Copyright infringement not intended.
Context
The town was

named

after Lord Lansdowne

.

Now a decision to

change the name of town

has been taken

by Lansdowne Cantonment Board.

Proposed name for this hill station is

Jaswantgarh

.
Lord Lansdowne
He was a

british politician

also known as

Henry Charles Keith Petty-Firzmaurice

.

During 1888 to 1894, he served as

Viceroy of India

.

After this he also served as the

Governor General of Canada

.

In UK, He was the

Leader of the House of Lords

and also served as secretary of State for War and Secretary of State for Foreign Affairs.

He is given credit for

supressing Manipur Rebellion of 1891

.

He also

perpetuated divide and rule policy

and promoted Hindu-Muslim divide.
Lansdowne Cantonment
This cantonment is located in the

district of Pauri Garhwal of Uttarakhand

In 1886,

a decision to

raise a separate Regiment of the Garhwalis

was taken on the recommendation of Commander-in-Chief India.

Kalundanda

, a forest area 6,000 feet above sea level was s

elected as a Cantonment site and centre for the training of Garhwal Rifles

.

In 1887

, Subsequently

First Battalion of the Garhwal Rifles

moved into Kalundanda.

In 1890, this

place was

named Lansdowne

after Lord Henry Lansdowne.

It has a

total area of 1503.8 acres

and a population of 5,667 civilians and military personnel.

It is a

Category III cantonment

.
Rifleman Jaswant Singh
Rifleman Jaswantgarh, a

member of 4th Battalion of the Garhwal

Rifles, is a war hero of 1962 war and a

recipient of Maha Vir Chakra.

He was awarded the

second highest gallantry award

due to his role against the People's Liberation Army of China in

Battle of Nuranang during 1962 war

The battle was fought

in the North-East Frontier Agency, current Arunachal Pradesh

.

During an attack involving

Chinese medium machine gun

, he volunteered to fight and

seized this medium machine gun.

In the process he

neutralised the Chinese detachment

of

five sentries

but injured seriously.

He finally

succumbed to his injuries

and

posthumously awarded

Maha Vir Chakra.
Must Read Article:
Lord Lansdowne
https://www.iasgyan.in/ig-uploads/pdf/info_viceroys.pdf
PRACTICE QUESTION
There are increasing instances of changing the name of a place. How significant is the practice of changing the name of a place? Critically Analyze.
(150 Words)
https://indianexpress.com/article/explained/explained-history/lansdowne-renamed-jaswantgarh-history-8698660/