INTERNATIONAL OLYMPIC COMMITTEE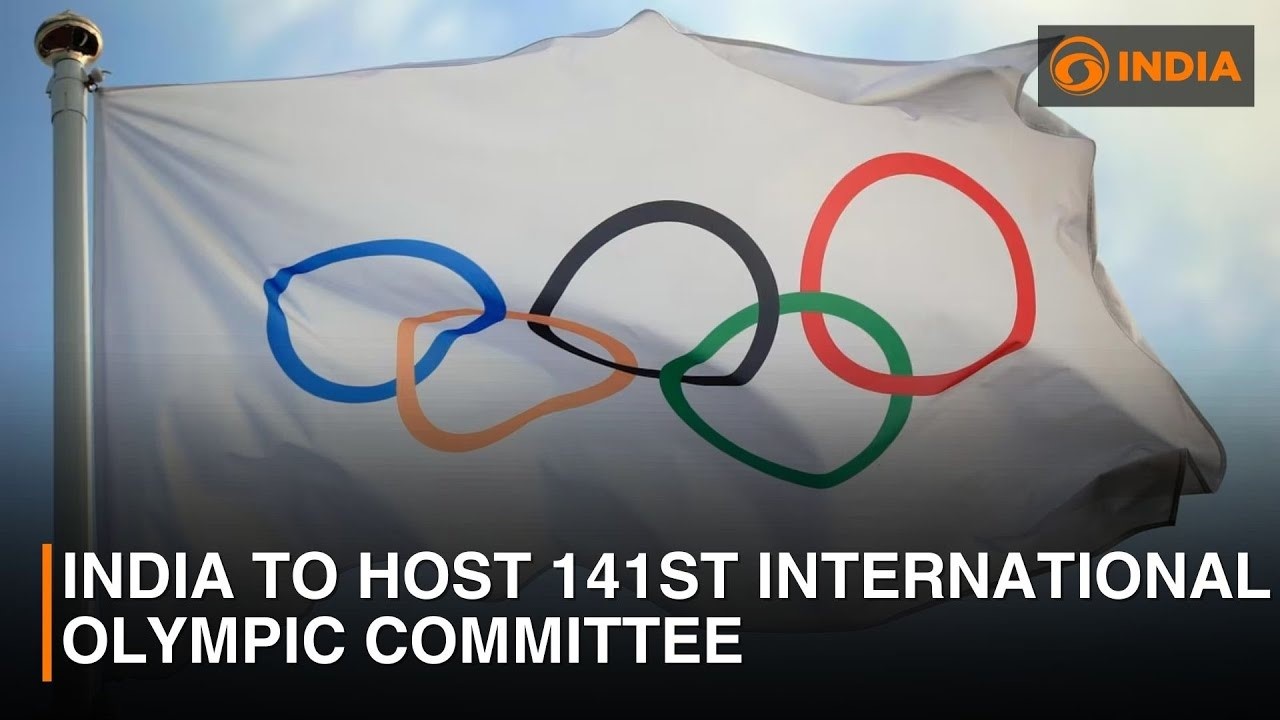 Copyright infringement not intended
Picture Courtesy: DD India
Context: The 141st International Olympic Committee (IOC) Session, is set to be inaugurated by the Prime Minister of India on October 14, 2023, at the Jio World Centre in Mumbai.
Details
India is hosting the IOC Session for the second time,

and this event comes after a gap of about 40 years. The last time India hosted such an event was in 1983 when the 86th IOC Session was held in New Delhi. This highlights India's renewed interest and participation in the global sports community.

The IOC Session serves as a platform for interaction and knowledge sharing among various stakeholders in the sports community. It provides an opportunity for discussions, collaborations, and exchange of ideas between international sports officials, Indian sports authorities, and other relevant parties. This interaction is crucial for the development and promotion of sports globally.
About International Olympic Committee (IOC)
The International Olympic Committee (IOC) was established in 1894, and the IOC's headquarters is located in Lausanne, Switzerland.

The committee's primary objective is to promote the Olympic movement and uphold the Olympic values, which include friendship, respect, and excellence, globally.

They are responsible for organizing and managing the Summer and Winter Olympic Games

. It selects the host cities through a competitive bidding process and ensures the successful execution of the Games.

They collaborate with various international sports federations

to ensure the smooth functioning of the sports included in the Olympic program. It establishes rules and regulations for Olympic sports in coordination with these federations.

They work to promote the fundamental principles of Olympism, including fair play, sportsmanship, and ethics. It encourages participation in sports and physical activities globally, emphasizing their role in promoting a healthy lifestyle and fostering social integration.

They develop and implement ethical guidelines for athletes, officials, and other stakeholders

involved in the Olympic Games. It also plays a significant role in the fight against doping in sports, working with organizations like the World Anti-Doping Agency (WADA) to maintain the integrity of Olympic competitions.
Conclusion
The 141st IOC Session in Mumbai represents India's dedication to promoting international sports cooperation and embodies the spirit of the Olympics, fostering friendship, respect, and excellence among nations through sports. It is an occasion for meaningful dialogues and collaborations, making a significant impact on the future of the Olympic Games and the world of sports as a whole.
Must Read Articles:
INTERNATIONAL OLYMPIC DAY: https://www.iasgyan.in/daily-current-affairs/international-olympic-day
PRACTICE QUESTION
Q. Why is the value of ethics in sports crucial for the integrity of competitions and the overall development of athletes? Discuss the impact of ethical behaviour on sportsmanship, fair play, and the reputation of the sports community. Provide examples to illustrate the significance of ethics in ensuring a level playing field for all athletes.