BLACK SEA GRAIN DEAL HALTED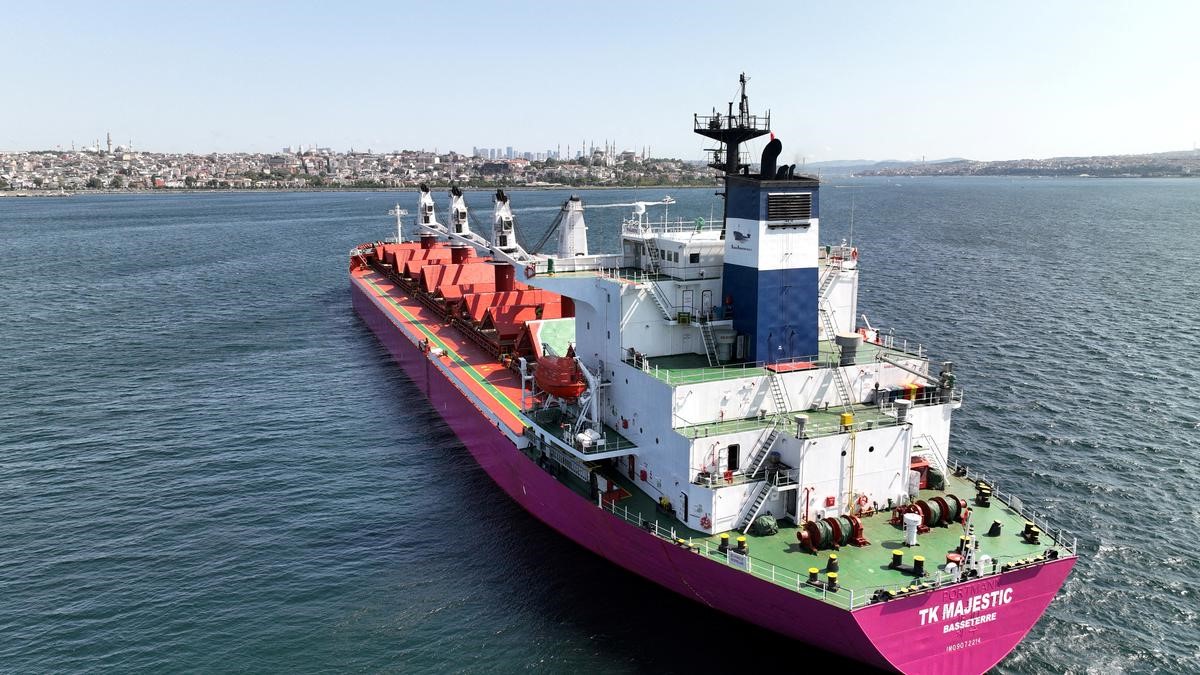 Disclaimer: Copyright infringement not intended.
Context
Russia refused to extend the agreement that has enabled Ukraine to export grain from its Black Sea ports for the past year, complaining that promises to free up its own shipments of food and fertilisers had not been kept.
Without Russia's participation, the 'Black Sea Initiative' ceases to function from July 18.
Background
The deal, brokered by the U.N. and Turkey in July 2022, aimed to alleviate a global food crisis by allowing Ukrainian grain blocked by the Russia-Ukraine war to be exported safely.
Notably, Ukraine is one of the world's biggest exporters of food grains, such as wheat and corn, and played a significant role in the UN's food aid programmes.
Therefore, when Russia invaded and blocked Ukrainian ports, prices of food grains soared across parts of the world.
To convince Russia to agree to it, a three-year memorandum of understanding was also struck with the United Nations under which U.N. officials agreed to help Russia with its food and fertiliser exports.
The deal had been extended several times but was due to expire on 17 July 2023.
Reasons for suspension
None of Russia's requirements - including the resumption of ammonia exports through a pipeline leading from Russia to the Ukrainian port of Odesa, and the reconnection of its state agricultural bank Rosselkhozbank to the SWIFT international payments system - had been met.
Russia had been saying for months that conditions for its extension had not been fulfilled.
Russia has also claimed that not enough grain is being sent to the poor countries.
Moscow also wanted ammonia exports through a pipeline leading from Russia to the Ukrainian port of Odesa to resume.
Additionally, one of Russia's key demands has reportedly not been met. Moscow wanted its Russian Agricultural Bank (Rosselkhozbank) to be reconnected to the SWIFT international payments system after it was cut off due to sanctions by the European Union in June 2022.
Working of the deal
The UN-brokered deal allowed cargo ships from three Ukrainian ports of Odesa, Chornomorsk and Pivdennyi (Yuzhny) to pass through the 310 nautical miles long and three nautical miles wide Black Sea safe passage after being inspected for weapons.
Nearly 33 million metric tonnes of corn, wheat and other grains have been exported by Ukraine under the agreement.
Kyiv has also contributed 725,200 (2.2 per cent) tonnes to the UN World Food Programme (WFP).
Implications of the move
This meant the withdrawal of safety guarantees for shipping, the ending of a maritime humanitarian corridor and the disbanding of the Joint Coordination Centre at the mouth of the Black Sea in Istanbul established to monitor the implementation of the deal.
It meant the northwestern Black Sea would again be designated an area of temporary danger for shipping.
Immediate effects
Prices of grains and oilseeds have already risen in response to Russia's decision and are expected to lead to higher prices for staple foods like bread, pasta, etc, in the upcoming weeks or months.
The high costs may also exacerbate economic challenges for several countries and push millions more into poverty or food insecurity.
Countries react to Russia's decision
German government will continue to "call on Russia to allow further extension of the grain deal," adding that the "conflict should not be carried out on the backs of the poorest on this planet."
UK called Russia's decision "disappointing" and accused Russia of risking global "suffering".
EU "strongly condemned" Russia's move and dubbed it "cynical".
It's the end of a breakthrough accord that the United Nations and Turkey brokered last summer to allow food to leave the Black Sea region after Russia invaded its neighbour nearly a year and a half ago
Implications of the war on global food security
The war in Ukraine sent food commodity prices surging to record highs last year and contributed to a global food crisis also tied to conflict, the lingering effects of the COVID-19 pandemic, droughts and other climate factors.
High costs for grain needed for food staples in places like Egypt, Lebanon and Nigeria exacerbated economic challenges and helped push millions more people into poverty or food insecurity.
Poorer nations that depend on imported food priced in dollars also are spending more as their currencies weaken and they are forced to import more because of climate issues.
Places like Somalia, Kenya, Morocco and Tunisia are struggling with drought.
Conclusion
The Black Sea deal is absolutely critical for the food security of a number of countries and its loss would compound the problems for those facing high debt levels and climate fallout.
The rising interest rates meant to target inflation as well as weakening currencies "are making it harder for many developing countries to finance purchases in dollars on the global markets."
However, analysts don't expect more than a temporary bump to food commodity prices because places like Russia and Brazil have ratcheted up wheat and corn exports, food insecurity is growing.
Must Read Articles:
https://www.iasgyan.in/daily-current-affairs/the-black-sea-grain-initiative
https://www.iasgyan.in/daily-current-affairs/black-sea-46
PRACTICE QUESTION
Q. The suspension of the Black Sea Grains Deal may exacerbate economic challenges for several countries and push millions more into poverty or food insecurity. Critically analyse. (250 words)
https://epaper.thehindu.com/ccidist-ws/th/th_delhi/issues/44078/OPS/GQRBGDM9H.1+GA6BGEL8N.1.html