PERSPECTIVE |SAMAGRA SHIKSHA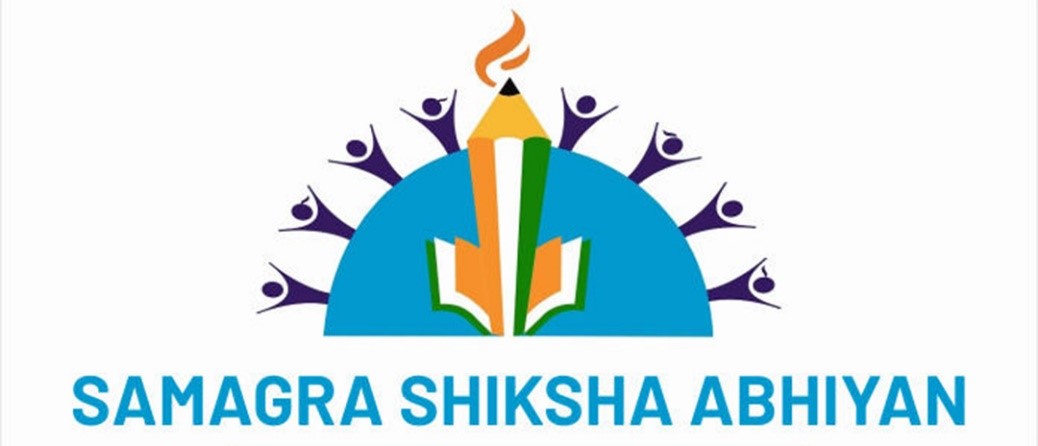 Disclaimer: Copyright infringement not intended.
Context
Government of India has instituted a scheme in 2006 namely, "The Prime Minister's Awards for Excellence in Public Administration" - to acknowledge, recognize and reward the extraordinary and innovative work done by Districts/ Organizations of the Central and State Governments.
Details
The Scheme was restructured in 2014 for recognizing the performance of District Collectors in Priority Programs, Innovations and Aspirational Districts.
The Scheme was restructured again in 2020, to recognize the performance of District Collectors towards economic development of the district.
The Scheme has been revamped with a new approach in 2021 with the objective to encourage Constructive Competition, Innovation, Replication and Institutionalisation of Best Practices.
Under this approach emphasis would be on good governance, qualitative achievement and last mile connectivity, rather than only on achievement of quantitative targets.
BACKGROUND
Proposal of the scheme
The Union Budget, 2018-19, has proposed to treat school education holistically without segmentation from pre-nursery to Class 12.
About Samagra Sikhsha
Samagra Shiksha - an overarching programme for the school education sector extending from pre-school to class 12 has been, therefore, prepared with the broader goal of improving school e ectiveness measured in terms of equal opportunities for schooling and equitable learning outcomes.
Subsumed
It subsumes the three erstwhile Schemes of Sarva Shiksha Abhiyan (SSA), Rashtriya Madhyamik Shiksha Abhiyan (RMSA) and Teacher Education (TE).
Goals and Development
This sector-wide development programme/scheme would also help harmonise the implementation mechanisms and transaction costs at all levels, particularly in using state, district and sub-district level systems and resources, besides envisaging one comprehensive strategic plan for development of school education at the district level.
Focus
The shift in the focus is from project objectives to improving systems level performance and schooling outcomes which will be the emphasis of the combined Scheme along-with incentivizing States towards improving quality of education
The major objectives of the Scheme are provision of quality education and enhancing learning outcomes of students; Bridging Social and Gender Gaps in School Education; Ensuring equity and inclusion at all levels of school education; Ensuring minimum standards in schooling provisions; Promoting Vocationalisation of education; Support States in implementation of Right of Children to Free and Compulsory Education (RTE) Act, 2009; and Strengthening and up-gradation of SCERTs/State Institutes of Education and DIET as a nodal agencies for teacher training.
Major features:
Holistic approach to education
Single Scheme for the School Education Sector from Classes I to XII- extension of interventions to senior secondary stage.
Treat school education holistically as a continuum from Pre-school to Class 12
Supporting States to initiate pre-primary education
Inclusion of senior secondary levels and pre-school levels in support for School education for the first time
Administrative reform
Single and unified administrative structure leading to harmonized implementation
Flexibility to States to prioritise their interventions under the Scheme. An integrated administration looking at 'school' as a continuum.
Enhanced Funding for Education
The budget has been enhanced.
Learning outcomes and steps taken for quality improvement will be the basis for allocation of grants under the Scheme.
Focus on Quality of Education
Enhanced focus on improving quality of education by focus on the two T's – Teachers and Technology.
Enhanced Capacity Building of Teachers and School Heads Focus on strengthening Teacher Education Institutions to improve the quality of prospective teachers in the system.
Focus Digital Education
Provision of ICT labs, Smart classrooms including support for digital boards, smart classrooms, virtual classrooms and DTH channels have been provided.
Digital initiatives like Shala Kosh, Shagun, Shaala Saarthi to be strengthened
Strengthening of ICT infrastructure in schools from upper primary to higher secondary level.
"DIKSHA", digital portal for teachers to be used extensively for upgrading skills of teachers
Enhanced Use of Technology to improve access and provision of quality education – 'Sabko Shiksha Achhi Shiksha'
Strengthening of Schools
Enhanced Transport facility to children across all classes from I to VIII for universal access to school.
Composite school grant increased and to be allocated on the basis of school enrolment.
Specific provision for Swachhta activities – support 'Swachh Vidyalaya'
Improve the Quality of Infrastructure in Government Schools
Focus on Girl Education
Upgradation of Kasturba Gandhi Balika Vidyalayas (KGBVs) from Class 6-8 to Class 6-12.
Allocation for Children with Special Needs (CwSN) increased from 3000 to Rs. 3500 per child per annum. Stipend of Rs. 200 per month for Girls with Special Needs from Classes 1 to 12.
Self-defence training for girls from upper primary to senior secondary stage Enhanced Commitment to 'Beti Bachao Beti Padhao'
Focus on Skill Development
Exposure to Vocational Skills at Upper Primary Level would be extended. Vocational education for Class 9-12 as integrated with the curriculum and to be made more practical and industry oriented.
Focus on Sports and Physical Education
Sports equipment will be provided to all schools under this component.
Sports Education to be an integral part of curriculum
Every school will receive sports equipments under the scheme to inculcate and emphasize relevance of sports in the school curriculum
Support 'Khelo India'
Focus on Regional Balance
Promote Balanced Educational DevelopmentPreference to Educationally Backward Blocks (EBBs), LWE a ected districts, Special Focus Districts (SFDs), Border areas and the 117 aspirational districts identified by Niti Aayog.
What is the status of Samagra Shiksha since implementation?
Increased enrolment:
The scheme has contributed to an increase in enrolment rates across primary, upper primary, and secondary schools in India.
The enrolment rate for primary schools increased from 9% in 2017-18 to 94.3% in 2018-19, while the enrolment rate for upper primary schools increased from 82.7% to 84.1% during the same period.
Improved infrastructure:
The scheme has helped to improve the infrastructure of schools across India, with a particular focus on providing basic facilities such as toilets, drinking water, and playgrounds.
As of March 2023, more than 4 lakh schools had been provided with toilets, while more than 3.6 lakh schools had been provided with drinking water facilities.
Enhanced teacher training:
The scheme has focused on improving the quality of education by providing training and support to teachers across India.
As of March 2023, more than 11 lakh teachers had been trained under the scheme, with a particular emphasis on capacity building in areas such as digital literacy, inclusive education, and early-grade reading.
Increased gender parity:
The scheme has contributed to an improvement in gender parity in education, with a particular focus on ensuring that girls have equal access to education. The gender parity index (GPI) for primary and upper primary schools increased from 0.94 in 2017-18 to 0.95 in 2022, indicating a narrowing of the gender gap.
What are the challenges for the Samagra Shiksha?
Quality of education:
While the scheme has focused on increasing enrolment rates & improving infrastructure, there is still a need to improve the quality of education in schools across India.
This includes improving teaching methods, curriculum design, and assessment practices, as well as ensuring that students have access to high-quality learning materials and resources.
Inadequate funding:
One of the biggest challenges facing the education sector in India is the lack of adequate funding.
While the government has increased spending on education, there is still a need for more investment to ensure that schools have necessary resources they need to provide quality education.
Inequitable access:
Despite efforts to improve access to education, there are still significant disparities in enrolment rates and learning outcomes between different regions, socio-economic groups, and gender.
Addressing these inequities requires a more targeted approach, with a focus on providing support to marginalized communities and ensuring that all students have equal access to educational opportunities.
Teacher shortage:
There is a shortage of trained and qualified teachers in many parts of India, particularly in rural areas.
This shortage makes it difficult to provide quality education to all students and highlights the need for more investment in teacher training and recruitment.
Out-of-school children:
Despite efforts to increase enrolment rates, there are still millions of children in India who are out of school.
This includes children who are forced to work to support their families, as well as those who face barriers to accessing education due to poverty, disability, or other factors.
Addressing this challenge requires a multi-pronged approach, including measures to address poverty and social exclusion, as well as targeted interventions to support vulnerable children and their families.
Can India attain 100 percent GER at the school level by 2030, as envisaged by NEP 2020?
Attaining a 100 percent Gross Enrolment Ratio (GER) at the school level by 2030, as envisaged by the National Education Policy (NEP) 2020, is an ambitious target. While it is certainly achievable, it will require significant effort and investment in the education sector.
Currently, India's GER at the elementary level (grades 1-8) is around 97 percent, while at the secondary level (grades 9-12), it is around 79 percent (as of 2012-23).

This means that there are still some children who are not enrolled in school, particularly in remote and marginalized areas, and achieving 100 percent GER will require reaching out to these children and addressing the various barriers that prevent them from accessing education.

To achieve the target of 100 percent GER, the government will need to take a multi-pronged approach that includes improving access to education, enhancing the quality of education, and ensuring equitable and inclusive education for all children.

This will require investment in infrastructure, teacher training, curriculum development, and the development of appropriate teaching-learning materials, among other things.

The NEP 2020 proposes several measures to achieve this goal, including the establishment of a National Mission on Foundational Literacy and Numeracy, the expansion of early childhood education, the introduction of vocational education and skills training, and the use of technology to enhance the quality of education.

However, the successful implementation of these measures will require sustained political will, adequate funding, and effective implementation strategies.
Conclusion
In conclusion, while achieving 100 percent GER at the school level by 2030 is an ambitious target, it is certainly achievable with the right policies and investments in the education sector. The NEP 2020 provides a roadmap for achieving this goal, but its successful implementation will require sustained efforts from all stakeholders, including the government, civil society, and the private sector.
CITATIONS:
https://sansadtv.nic.in/episode/abhinav-pahal-samagra-shiksha-excellence-in-public-administration-best-civil-servants-ep-09
https://educationforallinindia.com/status-challenges-of-samagra-shiksha-2023/
https://www.thehindu.com/news/national/kerala/samagra-shiksha-kerala-to-open-210-skill-development-centres/article66858744.ece