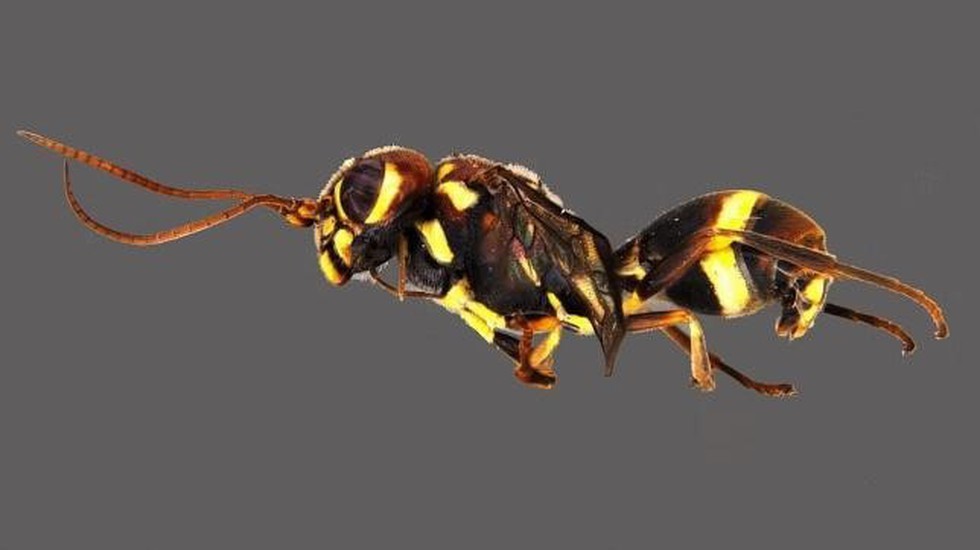 Disclaimer: Copyright infringement not intended.
Context
Scientists of the Zoological Survey of India have discovered a new species of wasp - Taeniogonalos dhritiae.
Details
About
The new species of wasp is a winged insect.
Area of Discovery
The new species has been discovered in the Ranipuram Hills area of the Western Ghat part of Kerala.
Species Family
Taeniogonalos dhritiae is a species in the family of Trigonalyidae.
Species of Trigonalyidae
While there are about 122 described species of Trigonalyidae, in 16 genes worldwide, the knowledge of Indian Trigonalyidae is scanty with only eight described species to date.
Hyperparasitoids
These insects are hyperparasitoids (parasites of parasites) where females lay eggs on other parasitic wasps.
Range
The Trigonalyidae family is found in abundance in parts of Europe, Northern Africa, and Asia.
PRACTICE QUESTION
Q. Recently, a newly discovered species Taeniogonalos dhritiae was in the news. What is it?
A Wasp

A Fern

A Parasite

A Small Fish
Choose the correct code.
A

B

C

D
Answer
Option 1. A